Colby Covington dominated former welterweight champion Robbie Lawler for five rounds on Saturday night to win the UFC on ESPN 5 main event by unanimous decision.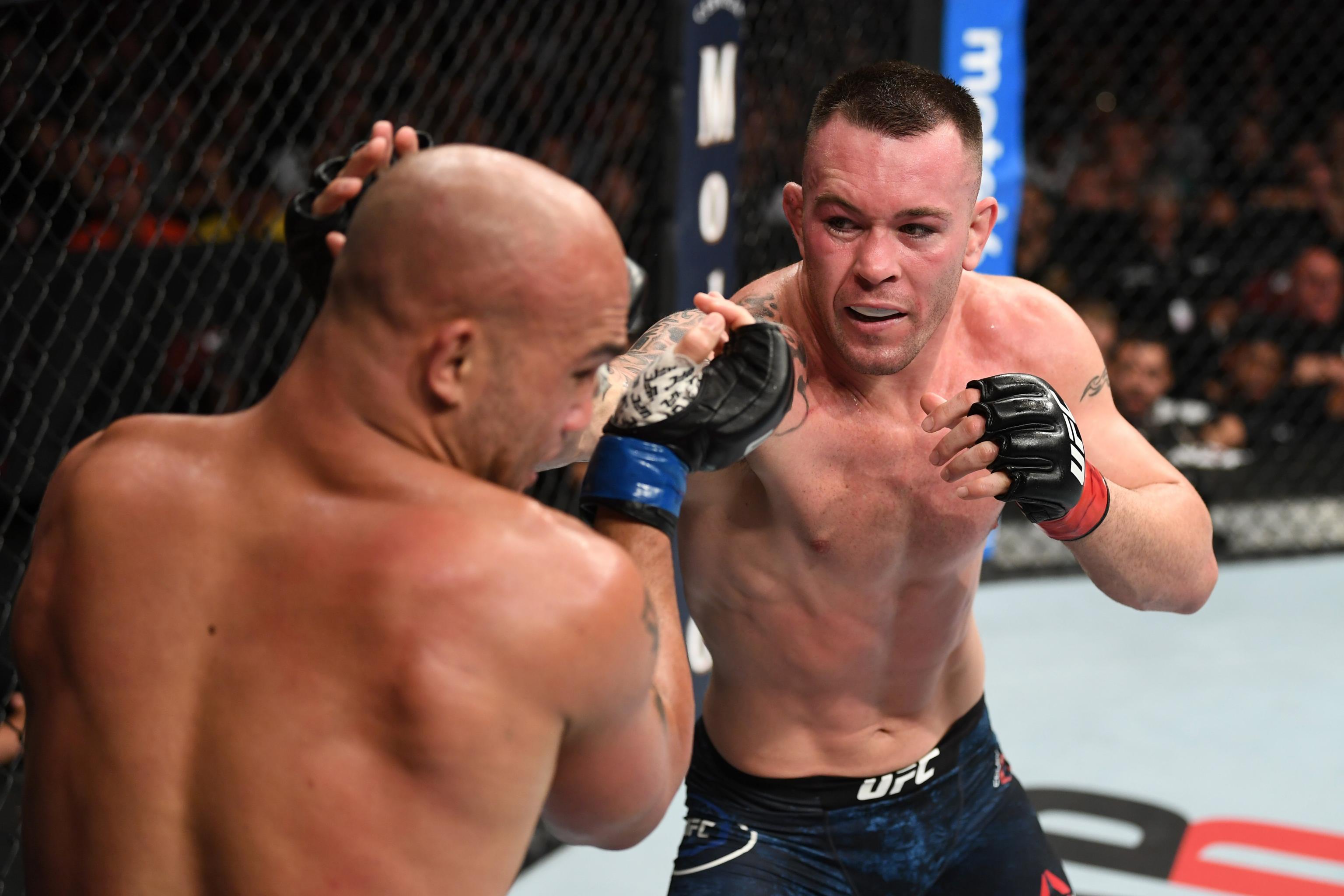 Covington won every round on all three judges' cards, with one judge even scoring one round 10-8 in his favor, a sign of just how dominant "Chaos" was throughout the fight.
Covington Calls Out Usman
A decision win for Covington (15-1) didn't come as a surprise. He came into the fight as a clear favorite, thanks to his world-class wrestling skills that have usually allowed him to outpoint even elite competition.
But many expected Lawler (28-14) to be able to put up more of a fight, particularly when the two men were on their feet. Surprisingly, Covington not only held his own when it came to striking, he arguably had the better of their exchanges, giving Lawler few openings to create offense. While Lawler was able to stay in the fight thanks to strong submission defense and an ability to get back to his feet after Covington's many takedowns, he couldn't find a way to make the bout competitive.
Playing up his role as a UFC heel – he mentioned that members of the Trump family had come to support him, which drew boos from the New Jersey crowd – Covington turned his attention to reigning welterweight champion Kamaru Usman, who was in the commentary booth for the event.
"Marty Fake-Newsman, I don't want to wait to November in Madison Square Garden to do it," Covington said in his post-fight interview. "Where are you at? I'm coming for you right now. Let's do it!"
White Says UFC Releasing Cyborg
There was just as much UFC drama away from the Octagon over the weekend. The tensions between UFC president Dana White and Cris "Cyborg" Justino came to a head on Friday, when White said that the promotion was done with her, and that she would now be free to sign with a competitor.
"I'm going to release her from her contract and I will not match any offers," White said in an interview posted to the UFC's YouTube channel. "She is free and clear to go to Bellator or any of these other promotions and fight these easy fights she wants."
While Cyborg's contract was up after her recent victory over Felicia Spencer, the UFC typically has a 90-day window in which it can exclusively negotiate with fighters once their contracts are up.
If White really does release Cyborg (21-2) from that obligation, she's likely to be signed sooner rather than later. Bellator president Scott Coker told MMA Junkie that he would call her manager "in the next five minutes" if an actual release came through.
The question remains as to whether White's words are honest, or part of a negotiating ploy to lower Cyborg's value. White has repeatedly accused Cyborg of ducking fights, saying she is avoiding a rematch with Amanda Nunes (18-4), who defeated Justino in under a minute at UFC 232.
But Cyborg has publicly said that she wants a rematch with Nunes, going so far as saying that she would even sign a one-fight contract for only that specific bout. Last week, however, Justino said on Ariel Helwani's MMA Show that her signing was now contingent on first getting an apology from White.