Right on the hoofprints of Maxfield's injury and subsequent departure from the Kentucky Derby Trail, Louisiana Derby winner Wells Bayou suffered bone bruising that will keep him out of the Sept. 5 Derby.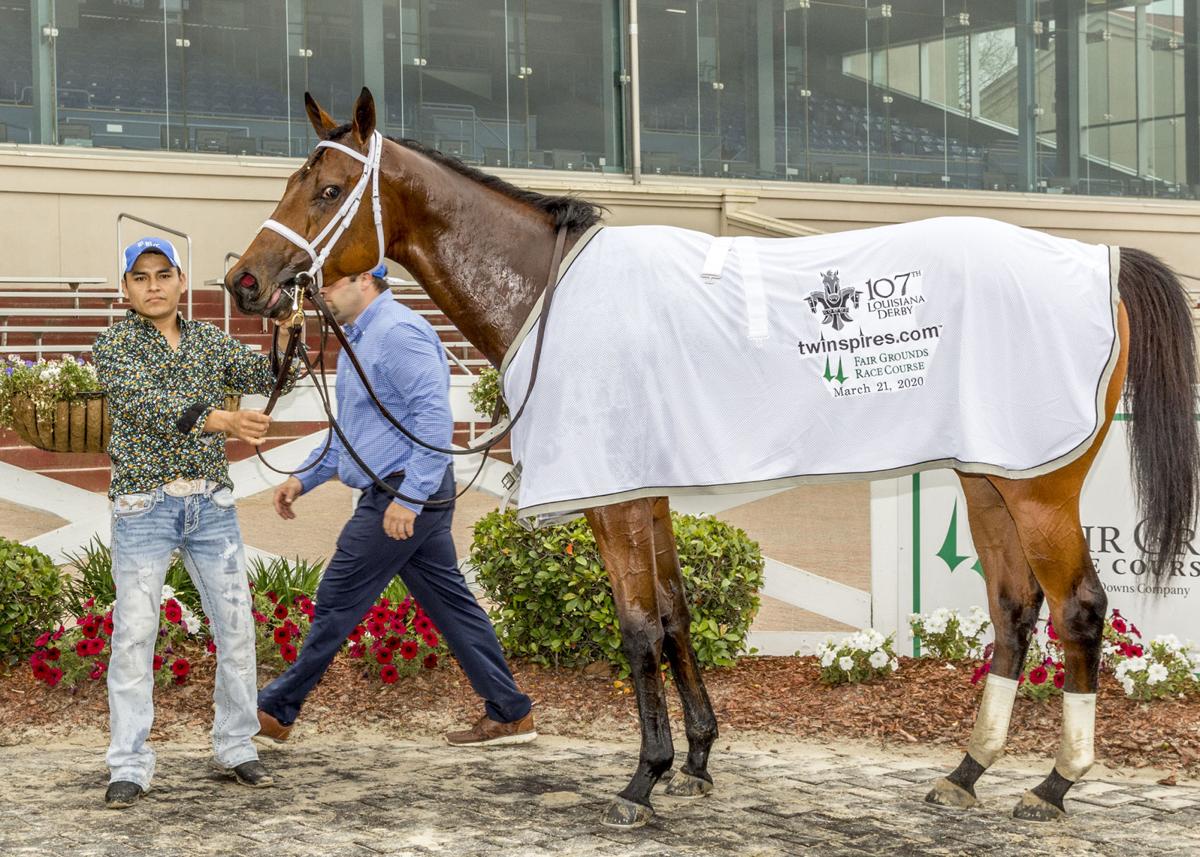 Currently third on the active Derby qualifying points ladder with 104, Wells Bayou breezed a half-mile in a respectable 48.4 seconds on May 30 at Churchill Downs. But trainer Brad Cox apparently saw trouble around the barn with his prize charge.
"I wasn't happy with the way he trained last week, so we sent him out to the clinic for a bone scan," Cox told the Daily Racing Form. "He does have some bone bruising, nothing major, but he is going to need a little time. It's disappointing, but we hope to have him back later in the year."
The Latest Derby Contender Sent to the DL
If there's a 90-day DL for horses, Wells Bayou just joined it. Meanwhile, he was 90/1 on Circa Sports Kentucky Derby Futures Board before Circa Sports Risk Supervisor Paul Zilm took him down this morning.
"Obviously, it's a step back and unfortunate with the timing, but it is what it is," Cox told Thoroughbred Daily News. "The horse comes first. He's gonna need time and the Derby's three months away, so we're out."
We last saw Wells Bayou breaking out to a quick lead in the second division of the Arkansas Derby. A notorious front-runner who demands the lead, Wells Bayou took command with a perfect start from his outside post. But Nadal calmly stalked him down the backstretch, overtook him on the far turn, and breezed home.
Wells Bayou had nothing left. He finished fifth.
Give Wells Bayou an Unpressured Lead and He's the One
Prior to that performance, however, the Lookin at Lucky progeny turned in his ideal trip, winning the Grade 2 Louisiana Derby gate-to-wire. Nobody in the 14-horse field pushed him, making his 1 ½-length victory over Ny Traffic as deceptive as it was easy.
This year, Wells Bayou owns two victories and a second in the Grade 3 Southwest Stakes in February. Over his career, he has three victories and a second in six career starts, winning two of his first three races.
The $105,000 OBS March 2019 purchase brought owners Clint and Lance Gasaway, Madaket Stables, and Wonder Stables $860,293 in earnings.
Wells Bayou's injury sends the third 100-point Derby contender to the sidelines in the last two weeks. Nadal (150 points) exited two weeks ago with a broken condylar bone in his front left leg. His stablemate and fellow Arkansas Derby winner, Charlatan (100 points), departed with an ankle injury.