When the Boston Red Sox lost their first three games of the season – at home, no less, and to the Baltimore Orioles – we wrote that the team might be in for another long year. But the Sox have given their fans plenty to cheer for over the last week, running up six straight wins to take first place in the AL East.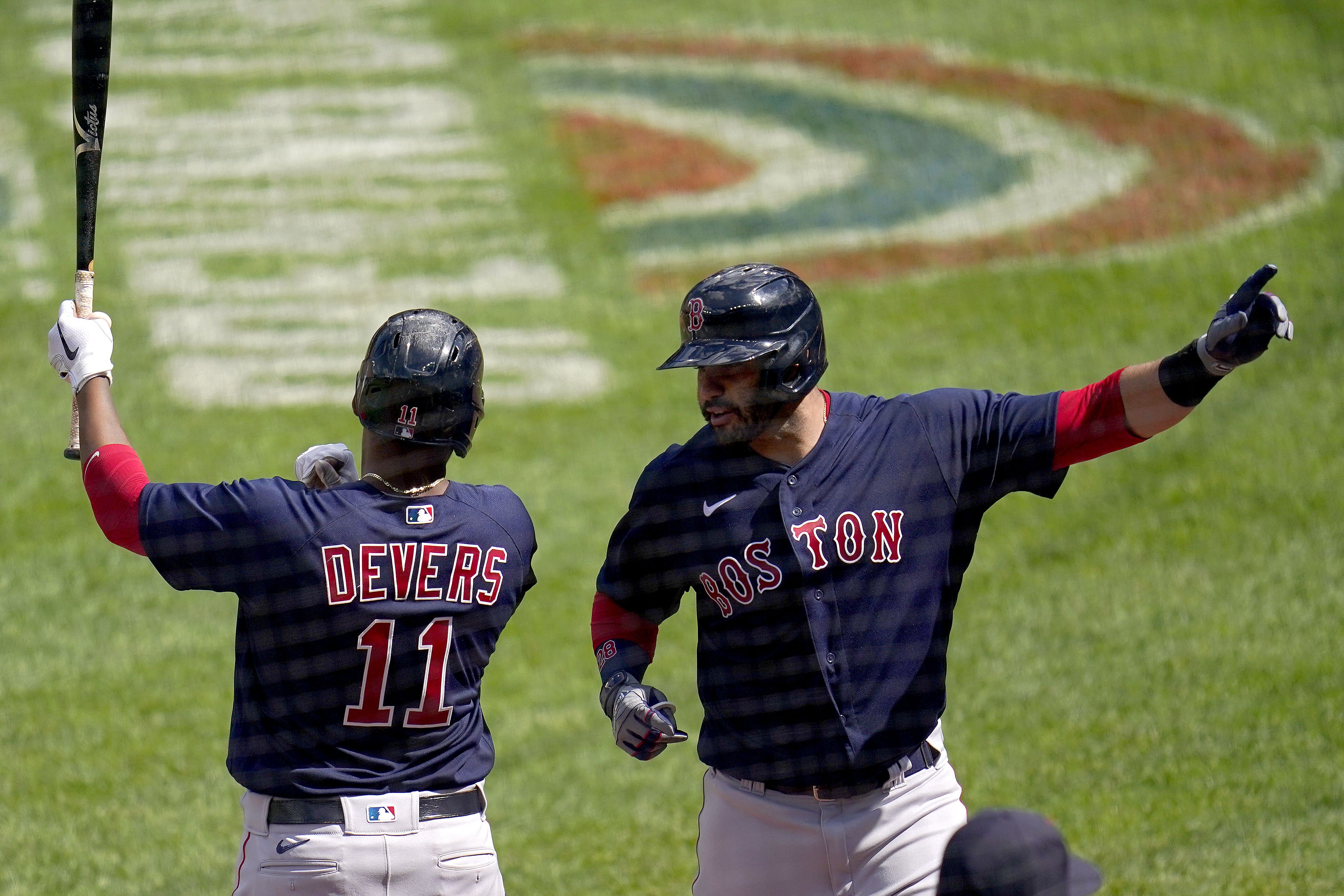 The Red Sox swept the Tampa Bay Rays at home, then repaid the Orioles with three more wins in Baltimore to run their record to 6-3, enough to take an early two-game lead in the division.
Red Sox odds tighten after winning streak  
The Rays, Orioles, Yankees, and Blue Jays all stand at 4-5 in the early going. Boston opened the year as a +2000 pick to win the AL East at DraftKings Sportsbook, then drifted to +3300 after the Orioles sweep at Fenway Park. Now, DraftKings lists the Red Sox at +1200.
They don't call him 𝗝ust 𝗗ingers for nothing. pic.twitter.com/Xa214WopWe

— Red Sox (@RedSox) April 11, 2021
JD Martinez has emerged as one of the biggest reasons for the Red Sox winning streak. So far, Martinez is hitting .472 with five home runs. The 33-year-old missed one game in Baltimore after landing on the COVID-19 injured list due to cold symptoms. But after passing his COVID tests, Martinez came back on Sunday to go 4-for-6 with three home runs.
"He's locked in," Boston manager Alex Cora said after Sunday's win. "This is the guy I saw in [2018 and 2019]. He has an idea of what he wants to do. He doesn't deviate from his process."
Boston won 14-9 on Sunday in a power display that also included two home runs from Rafael Devers. The third baseman has now hit home runs in three straight games.
"I feel good obviously," Devers said afterward. "I made a couple of changes here and there, but I still have the same approach every single game, and now things are falling in my favor."
Yankees still dominate AL East odds
Boston's pitching staff has also exceeded expectations so far this year. Nathan Eovaldi has pitched like an ace in the early going, posting a 1.46 ERA over 12.1 innings in two starts. On Wednesday, Eovaldi gave up just one run on three hits over seven innings against the Rays to earn his first win of the season. That could give the rotation some much-needed depth until Eduardo Rodriguez and Chris Sale return later this year.
Of course, nine games don't make a season, and it's hard to imagine that enough Boston players will overperform for long enough for the Red Sox to make a run at the division title. The Yankees (-177) remain the clear favorites in the AL East, with the Blue Jays (+380) and Rays (+500) both expecting to be in the mix as well.
But the Red Sox came into the year with hopes of contending for a wild-card berth, and the recent hot streak makes that possibility seem more like a reality. Currently, the Red Sox stand as a +4000 pick to win the World Series in 2021.