The boos were heard, but they didn't deter the Philadelphia 76ers' Joel Embiid, who tied a career-high with 50 points in a 123-110 victory over the Orlando Magic.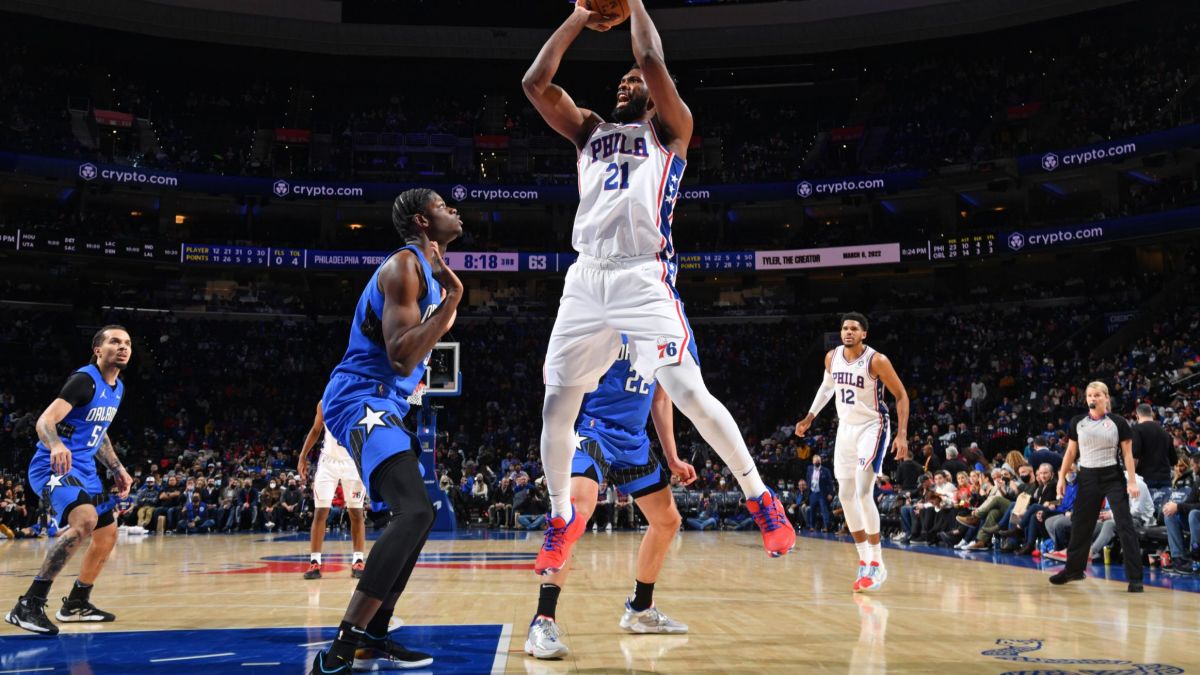 The Magic led 57-47 at halftime, which was surprising considering they're the worst team in the NBA with only eight wins through 45 games. Philly sports fans are tough and brutal, especially at the Wells Fargo Arena, and they rained down an angry chorus of boos and other expletives as the 76ers trudged into the locker room.
In the second half, the 76ers pulled away with a 47-point third quarter and seized a 14-point lead. Embiid scored 20 of his 50 points in the third frame.
"My teammates just found me," said Embiid. "And I did the rest."
Embiid played less than a minute in the fourth quarter. His team didn't need him down the stretch and he finished the night with 50 points in only 27 minutes of action. He also added 12 rebounds and three blocks.
Embiid tied a career-high, which he set last year when he dropped 50 points against the Chicago Bulls.
50 in 27:03
Embiid became the second-fastest player to score 50 points in the shot-clock era at 27 minutes (27:03 to be exact). Only Klay Thompson from the Golden State Warriors had a faster, monstrous game when he exploded for 52 points in 26:33 in 2018. Thompson had the benefit of three-pointers to accelerate his scoring avalanche.
Embiid torched the Magic for 50 points the old-fashioned way, by hitting regular buckets and from the charity stripe. He connected on 17-for-23 shots from the floor and hit 15 -of-17 free throws. He knocked down just one 3-pointer on a 1-for-4 clip. If you dismiss his 3-point attempts, Embiid was unstoppable from inside the arc at 16-for-19.
"I played with Dominique Wilkins," said Philadelphia head coach Doc Rivers. "And I don't know if I've seen that. I've seen Dominique score more, but it took the whole game. That was easy, quick, efficient, and determined."
Embiid could have scored 60-plus if he saw more action in the fourth quarter. More selfish players would have demanded to check back into the game, but Embiid was happy to get extra rest during a long season.
"With the way he was playing, there was really no way to go get him," said Orlando assistant coach Jesse Mermuys. "He hit fadeaways, step-backs. I mean, he was impressive."
Embiid now averages 28 points per game this season, which is fourth-best in the NBA. He also averages 10.6 rebounds, which is 10th overall.
Check out more installments of NBA High Guys.