Major League umpires miscalled 34,294 balls and strikes in 2018, according to a recent academic study. Maybe that's why the Atlantic League, an independent minor league, recently introduced robot umpires — or more accurately, technology-assisted umpires — which are being met with both cheers and jeers around the batter's box.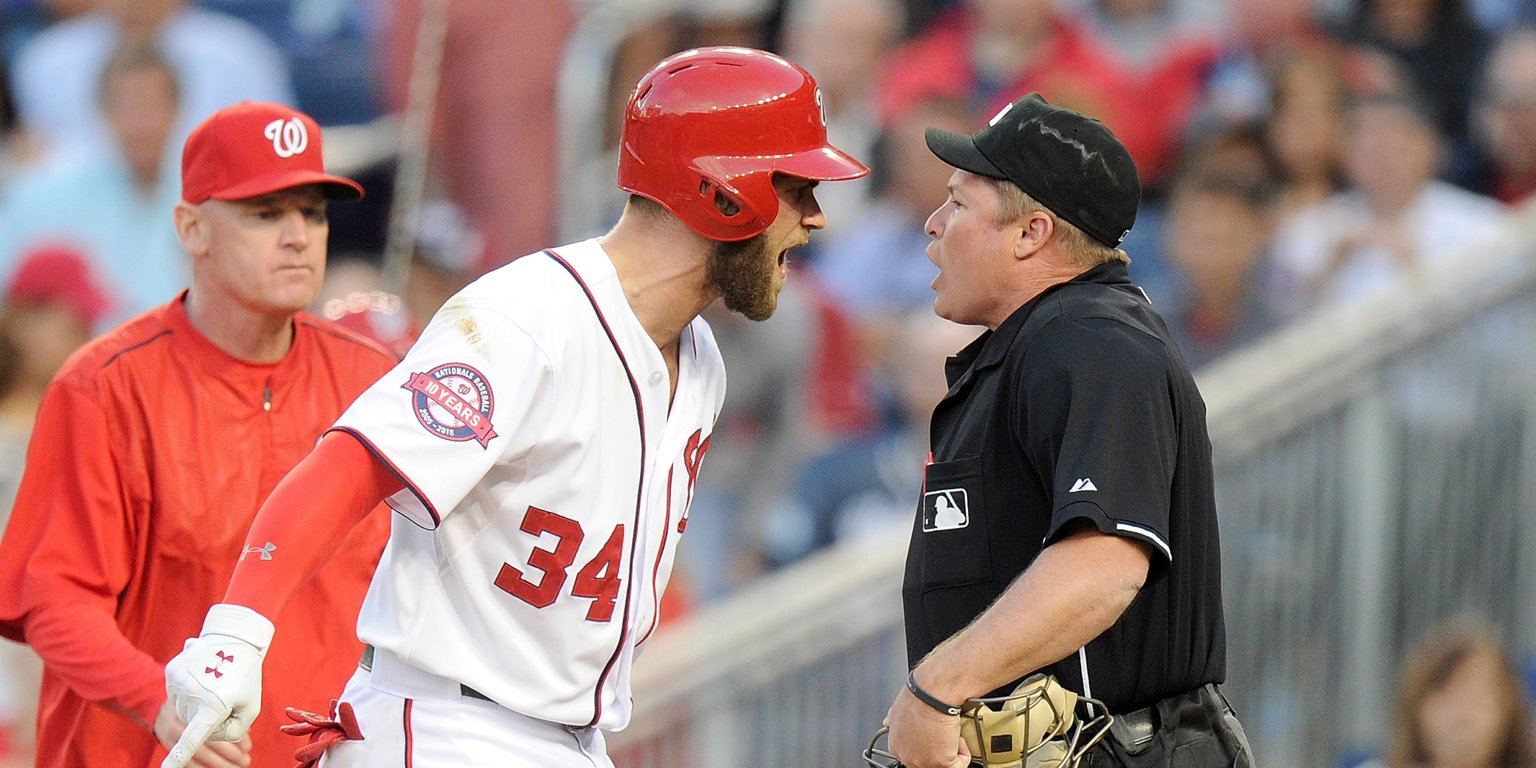 Boston University conducted a study using data from triangulated tracking cameras installed at all 30 major league parks. They studied nearly 4 million pitches thrown between 2008 and 2018.
Human Error Exposed: Bias, Age, and Blind Spots Persist
For every baseball hitter who thinks they got a bum strike-three call, there is vindication. The BU researchers found that for batters who already had two strikes against them, the umpire was twice as likely to call a true ball a strike.
Not that it would make New York Mets Amed Rosario feel any better about this call:
*whispers*

Robot. Umpires. pic.twitter.com/eHg3Hg1mIB

— Andrew Claudio (@Claudio_GSN) June 9, 2019
The research also found that youth triumphed over experience when it came to making the correct call.
According to the data, the 10 best-performing umps had, on average, only 2.7 years of experience. But the bottom 10 umpires were some of the most experienced, with an average of 20 years under their mask and chest protector.
All umpires, however, seemed to share blind spots. Pitches thrown in the upper right and upper left of the strike zone were miscalled more than 26 percent of the time. And while robots may not be perfect, they can be programmed not to carry a two-strike bias or miss the corners, and though it may be too early to tell, their accuracy hasn't been shown to deteriorate with age.
Robo-Umpires Make Their Debut
The Atlantic League is an independent professional baseball league. It has eight teams and, as of July 10, robot umpires. Technically, there's still a human umpire behind the plate, but they're connected via earpiece to the "TrackMan" computer, which uses Doppler radar to locate pitches.
Even though the Atlantic League isn't affiliated with the Minor League Baseball farm system, the Major Leagues are paying attention. MLB Senior Vice President of Economics and Operations Morgan Sword was on hand for the robo-ump's debut in York, Pennsylvania, and acknowledged the leagues are considering their role in baseball's future.
"One of our focuses is not to replace the umpire," Sword told ESPN. "In fact, we're trying empower the umpire with technology. The home plate umpire has a lot more to do than call balls and strikes and he's going to be asked to do all of that."
For now, in the Atlantic League, the live umpire maintains authority to override a computer call. The TrackMan might mistakenly call a strike, for example, if a sharp sinker bounced in front of the plate and then crossed through the strike zone. And the live umpire still will have to make the call on check-swings.
It will take some time to assess the accuracy of robot umpires. But baseball fans shouldn't think everyone will immediately cotton to the supposed infallibility of a machine that hasn't had dirt kicked on its shoes.
Frank Viola, a former MLB All-Star and Cy Young Award winner, is a pitching coach for the Atlantic League's High Point Rockers. On July 12, Viola became the first person ejected from a game due after he vehemently protested a robot umpire's call.
Better Calls for MLB Sports Bettors?
Ever since the Black Sox Scandal, it has been the job of major league commissioners to protect the integrity of sports by cracking down on gambling. As a result, it's been hard for commissioners to come to terms with the recent expansion of legalized sports betting.
MLB Commissioner Rob Manfred is typical of the culture. Manfred thinks it's good for fan engagement, but still worries about its impact on the game's integrity. But legal sports bettors, and the industry at large, want more accurate officiating. They want a credible result.
On average, human MLB umpires make 14 bad calls a game, or 1.6 bad calls an inning. Someone with money on the game wouldn't care if a human, a robot, or an alley cat made the calls, so long as they could improve on that dismal performance.