Mattress Mack returns with another seven-figure bet, but this time he targeted the NFL playoffs. Jim McIngvale, a Houston-based furniture store salesman otherwise known as Mattress Mack, bet $1.1 million to win $1 million on the Cincinnati Bengals against the Tennessee Titans in the AFC Divisional round.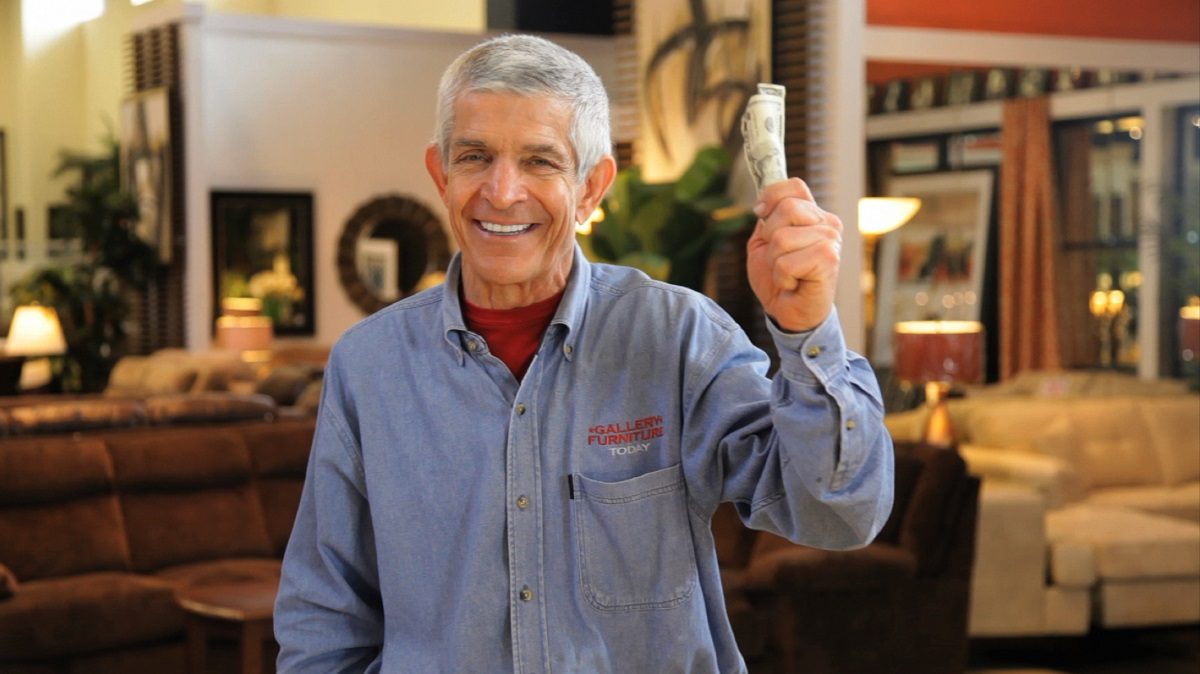 Mattress Mack backed the Cincinnati Bengals as a +3.5 underdog and made the wager on the NFL playoffs at Caesars Sportsbook in Colorado.
The Bengals are the #4 seed and visiting the #1 seed Titans in Nashville on Saturday. It's the first of four games on the weekend slate of NFL Divisional matchups. The Titans are well-rested and fresh off a bye week. The Bengals picked off the Las Vegas Raiders in the AFC Wild Card last weekend.
The last few bets haven't gone well for Mattress Mack, but he's back with a $1.1 million wager on the Cincinnati Bengals +3.5 at @CaesarsSports in Colorado.

— Ben Fawkes (@BFawkes22) January 22, 2022
Mattress Mack Loves Action
Mattress Mack loves to quote Bible scriptures on his Twitter feed, but he is no stranger to sportsbooks. He made headlines in early January when he whiffed on $4.7 million in bets on Alabama in the College Football National Championship game. Bama lost to Georgia and Mattress Mack lost  all of his wagers, but it was a hedge and marketing ploy. He banked a pretty penny in a special promotion called "Win It All" in which he offered free furniture — up to $3,000 — if Alabama won the National Championship.
Mattress Mack garnered mainstream media attention for the first time after he popped down six-figure moneyline bets and million-dollar wagers on his beloved Houston Astros to win the 2019 World Series. He lost $13 million overall, but made it all back via furniture sales in his Win It All promo featuring the Astros. Mattress Mack returned to action a few months later during the NFL playoffs when he lost a million bucks on the Tennessee Titans and dropped another sizable amount fading Patrick Mahomes in Super Bowl 54.
At Super Bowl 55, Mattress Mack finally backed a winner in the NFL playoffs when he successfully won a wager on the Tampa Bay Bucs at +3.5 to defeat the Kansas City Chiefs.
At the 2021 March Madness men's college basketball tournament, Mattress Mack supported the Houston Cougars to run the table and win the championship. He fired a cool million on Houston at 9/1 odds, which also missed out on $9 million when Gonzaga won March Madness.
Mattress Mack loves the ponies too. In November, he fired away at a $10,000 bet on Smile Happy in a Kentucky Derby futures wager. In June of 2021, Mattress Mack did not blink when be backed Essential Quality to win the Kentucky Derby for $2.4 million.