WBO super featherweight champion Shakur Stevenson comes into the weekend as a superstar in the making and a heavy favorite. But he'll have plenty on his hands on Saturday night when he takes on undefeated WBC title holder Oscar Valdez in a title unification bout at the MGM Grand Garden Arena in Las Vegas.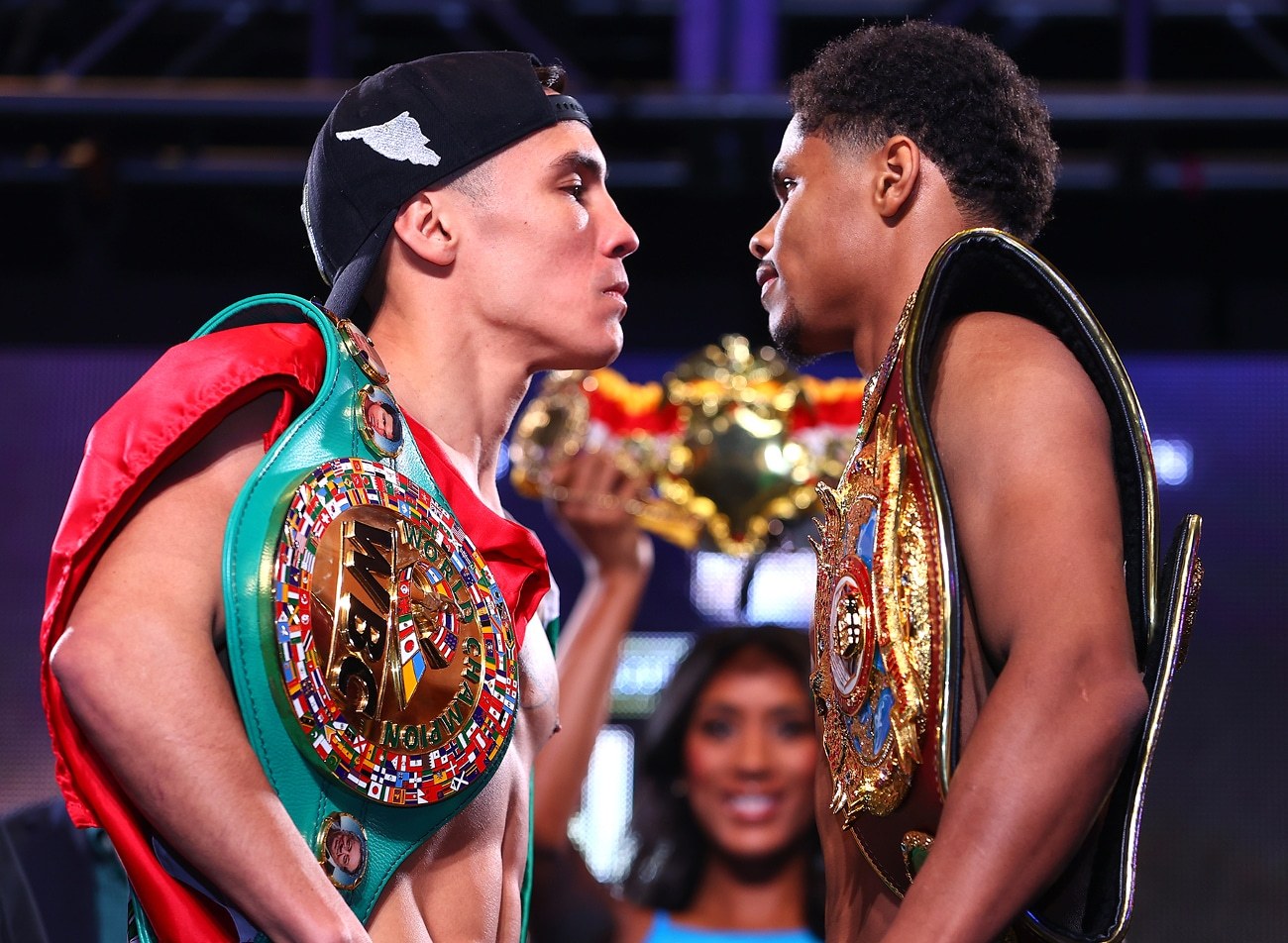 Stevenson enters the bout as a -750 favorite over Valdez (+475), though those odds understate the level of anticipation and uncertainty heading into the fight.
Stevenson says 'skill' will make difference vs. Valdez
Stevenson (17-0, 9 KOs) has the feel of a boxing star in the making. He is coming off of a win over Jamel Herring in October, in which he finished the previous WBO champion via a 10th-round TKO. Beating Valdez could cement him as a household name in boxing circles, and might begin to earn him some respect on pound-for-pound ranking lists.
Valdez (30-0, 23 KOs) is far from an easy mark. BoxRec rates Stevenson and Valdez as the top two fighters in the super featherweight division, with Stevenson taking the top spot. But Stevenson says there's a very clear difference between the two fighters.
"The skill," Stevenson said to The New York Post. "I feel like skill, I'm way more skillful than him. I'm a smarter fighter, more technical. I feel like that's going to be the difference come fight night. I'm going to pick him apart."
Certainly, Stevenson has shown enough to be a deserving favorite in this fight. But it would be a mistake to overlook Valdez. The undefeated 31-year-old Mexican can hit hard and has a well-rounded approach that allows him to win in multiple ways. Valdez says he's ready for whatever Stevenson shows him on Saturday night.
"In a fight with Shakur, you never know," Valdez said, via Yahoo Sports. "But if we have to bang, we can bang. If we have to box, we can box. It depends on what he brings to the table."
Fight of the year potential
Stevenson says that versatility and uncertainty is precisely why he carries the advantage coming into the fight.
"I don't care about no 30-0 or whatever," Stevenson said. "He's got to crack my code, I don't have to crack his code. I say his code is gonna get cracked a couple of times."
As with any tested and undefeated fighters, the truth is that nobody knows for certain what will happen over the course of 12 rounds. What is clear is that this is one of the biggest fights in boxing this year, and has the potential to be one of the best bouts as well.
"It's the perfect time to have this fight now," Valdez said. "Shakur Stevenson is a two-time world champion right now. I'm a two-time world champion, as well. It's the perfect time. Let's prove who is the best 130-pounder."