Ryan Blaney managed to outpace Ryan Newman by just .007 seconds to win the 1000Bulbs.com 500 at Talladega Superspeedway and clinch a spot in the Round of 8 in the NASCAR Cup Series playoff.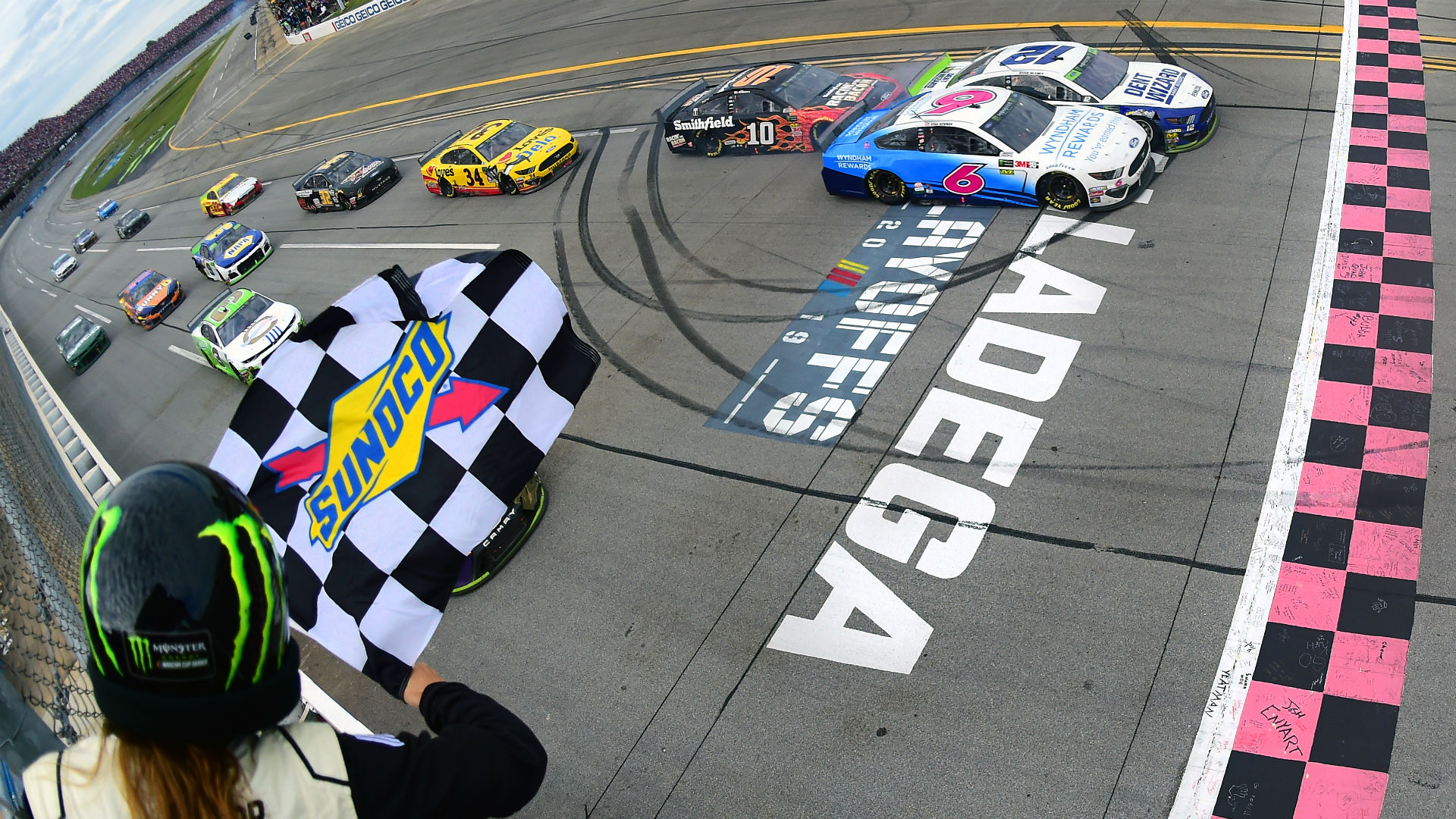 The majority of the race was delayed until Monday, due to a rain stoppage at the end of the first stage on Sunday afternoon.
Blaney Gets Critical Postseason Win
This was the second of three races in the Round of 12, which marks the second stage of the NASCAR postseason. A win in any round guarantees a spot in the next set of playoff races, making this the perfect time for Blaney to earn his first win of the season.
"Our mindset really was we had to win one of these two races," Blaney told reporters after his win. "We were so far back in points. I know Talladega's a wild card. There were a lot of wrecks today, and a lot of guys got tore up. But we didn't really get any stage points, and we were already pretty far behind the eight ball."
The win puts Blaney in the same company as Kyle Larson, who won last week to earn his own spot in the Round of 8. Both drivers would be in danger of not making it into the next round had they not earned a win.
Blaney had the lead with two laps remaining as the field came off the final caution of the day. Newman – with help from Denny Hamlin – was able to push to the front, however, and overtake Blaney. It was only on the final straightaway that Blaney was able to get a slight edge by side-drafting Hamlin, which was just enough to get him to the finish line about a foot ahead of Newman in a photo finish.
The margin of victory was the sixth-closest in NASCAR Cup Series history.
"I think I could have gone down and taken his air, and he probably would have gone to the outside of me," Newman said after the race. "You could replay it 30 days from now, and come up with 27 different answers."
Hamlin finished in third place, ahead of Aric Almirola and Michael McDowell. Austin Dillon, Corey Lajoie, Chase Elliott, Ricky Stenhouse Jr., and Ty Dillon rounded out the top 10.
Several Drivers Likely Need Win to Advance
The importance of manufacturer alliances caused some controversy – at least for fans and pundits – at Talladega, where finding drafting partners is critical for victory. Toyota and Ford have been urging drivers to help their brand-mates for years now, while Chevrolet came on board earlier this year.
"The manufacturers are going to see it as they want the manufacturer to do well, and they see that being better than anything else," Elliott said before the race. "I think you're going to see more of those games being played this weekend."
The results from Talladega left some drivers who would have been in a tight race for a playoff position now likely needing a win to get in. Joey Logano is now in eighth place, and has an 18-point cushion over Bowman, with Elliott, Clint Bowyer, and William Byron all within 30 points.
That means it will be difficult (though not impossible) for any of the four drivers who are currently outside of playoff position to make it in without winning next weekend. If one of those drivers does get an automatic bid, then the final playoff position could come down to Logano and Brad Keselowski, with Keselowski currently having a two-point edge in the driver standings.