The Portland Trail Blazers had an up and down couple of days after superstar Damian Lillard signed a two-year contract extension worth $122 million, quelling rumors in Rip City that he would force a trade to a title contender.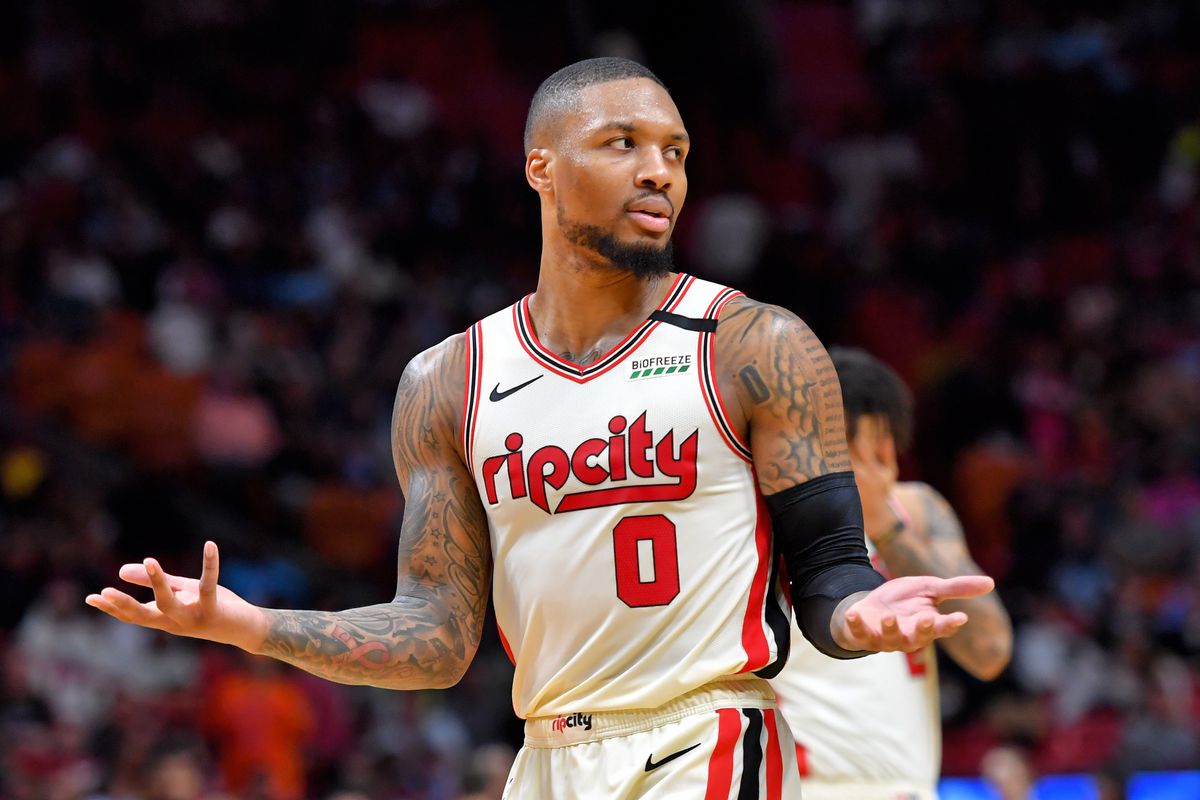 The Trail Blazers also got a bit of bad news when incoming rookie Shaedon Sharpe — the #7 pick in the 2022 NBA Draft — suffered a torn labrum injury during NBA Summer League.
The Trail Blazers struggled last season during a tumultuous year. Lillard had a nagging core injury that didn't heal with rest, so he opted for season-ending stomach surgery. It was the first time he was seriously injured in the pros, so it was tough for him to miss so much time.
"Anxious as I've ever been to get out there and make something happen," said Lillard. "I'm in a great space mentally and physically. I'm gonna come into this season comfortable and ready to do me, and do me at the highest level."
In the meantime, the front office had to deal with a scandal involving the dismissal of general manager Neil Olshey and new general manager Joe Cronin cleaned house, essentially gutting the team by trading CJ McCollum to the New Orleans Pelicans, and sending Norman Powell to the LA Clippers.
The Blazers are looking to build a championship contender around Lillard, despite numerous trade rumors involving the All-Star, who stuck to his word that he wants to end his career in Portland and bring a championship to Rip City.
A message from our PG @dame_lillard | #RipCity pic.twitter.com/cN8Vgzmyxu

— Portland Trail Blazers (@trailblazers) July 8, 2022
Rip City rebuild around Lillard
The Trail Blazers locked up Lillard through the end of the 2026-27 season after he signed a two-year contract extension where he'll earn $59 million in 2025-26 and $63 million in 2026-27. In total, Lillard expects to bank $450 million as a member of the Trail Blazers.
Even without the lucrative contract, Lillard has been loyal to the franchise that took a flier on him out of Weber State with a first-round pick — and sixth overall — in the 2012 NBA Draft. The six-time All-Star has also been a key community activist in Portland and his hometown of Oakland, California.
"I don't think that you earn something like this just by going out there and scoring a bunch of points," said Lillard. "Something that's missing in our league is character, and the fight and the passion and pride about, you know, not just the name on the back, but the name on the front, and how you impact the people that you come in contact with."
Lillard turns 32 this week and he'll be 37 by the time his new extension runs out. Everyone in Rip City hopes the Trail Blazers can win a championship within that half-decade window.
Last month, Lillard indicated a few players that he'd like to see join the Trail Blazers, including Deandre Ayton, OG Anunoby, and John Collins. Since then, the Blazers lost interest in a sign-and-trade for Ayton. Meanwhile, Anunoby is being mentioned in trade rumors involving Kevin Durant and the Brooklyn Nets.
The Trail Blazers are long shots at +7500 odds to win the 2023 NBA Championship.
Here is the Lillard contract breakdown:

Current contract

22-23: $42.5M
23-24: $45.6M
24-25: $48.8M

Extension*

25-26: $58.5M
26-27: $63.3M (P)

The extension numbers could be adjusted based on the salary cap in 2025-26. It cannot exceed 35% of the cap for that season.

— Bobby Marks (@BobbyMarks42) July 8, 2022