NBA Top Shot has been evolving throughout the 2021-22 season. While prices are down, the product remains the preeminent sports NFT brand on the market today. On June 7, Dapper Labs will try to generate yet more buzz with a small set of moments revolving around one of the best players in NBA history: Magic Johnson.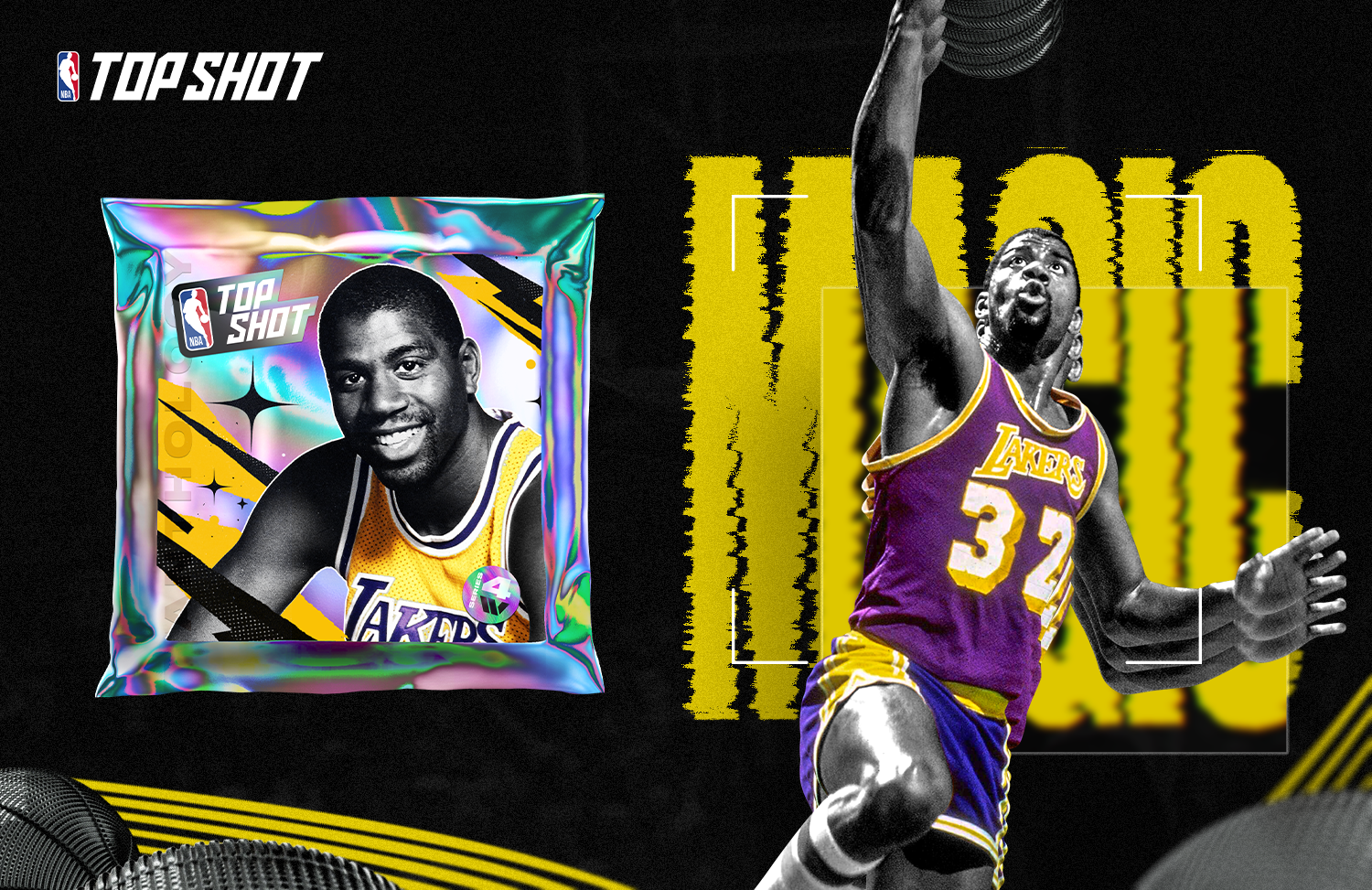 The Magic Johnson collection will feature a total of just four moments, available in one special pack drop next week.
Magic moments hard to come by
The Anthology: Magic Johnson will sell for $399 per pack, with each pack containing just a single moment. The set contains just four moments in total: two minted at the legendary rarity, and two at rare.
The scarcest moment commemorates Johnson's start at center as a rookie during the 1980 NBA Finals. Only 80 copies of that NFT will exist. Only slightly more common is an "Around the Body Pass" moment from March 1985, with 85 in existence.
.@MagicJohnson is coming to NBA Top Shot

Own the Magic on June 7th https://t.co/3cTMuts36S pic.twitter.com/AM8s3FlPF2

— NBA Top Shot (@nbatopshot) May 23, 2022
Those are the two legendary moments. There will also be 999 copies of a rare buzzer-beater against the Celtics from 1987, as well as 499 of Magic's famous head fake/ball fake pass in 1988.
In total, NBA Top Shot will only sell 1,600 packs containing these moments, with only 400 available to the general public. Only those who qualify for the priority queue – requiring a Top Shot Score of at least 150,000 – will have a chance to snag the other 1,200.
Top Shot a natural fit for Johnson
Dapper Labs will release two other moments in future sets, including a baby hook moment from the 1987 NBA Finals that will be available at a low mint count of just 32.
"I've been getting calls from so many different companies [about NFTs]," Johnson told David Aldridge in an interview for The Athletic. "The NBA, it was just a natural. You think about the footage that they have already. I already trust them. I know how they do things. They always do it right. For me, and for them, it was a no-brainer … it's another way of those memories living on forever."
Johnson won five NBA Championships with the Los Angeles Lakers during a 13-year career. He was a 12-time All-Star who won three MVP awards, along with three Finals MVPs. Johnson is a member of the Basketball Hall of Fame and the NBA's 75th Anniversary Team.
NBA Top Shot has seen sharp reductions in value in recent months, mirroring a trend seen throughout the cryptocurrency and NFT markets. At the time of this writing, the MR 100 – the market index that MomentRanks.com tracks – sat at 1,179.76. A year ago, the index price was over 2,100. Still, demand for the product remains strong, suggesting Top Shot moments remain collectible even if they aren't the guaranteed money-makers they once were.