The Phoenix Suns lost backup forward Dario Saric to a knee injury when he exited Game 1 of the NBA Finals after just two minutes of floor time.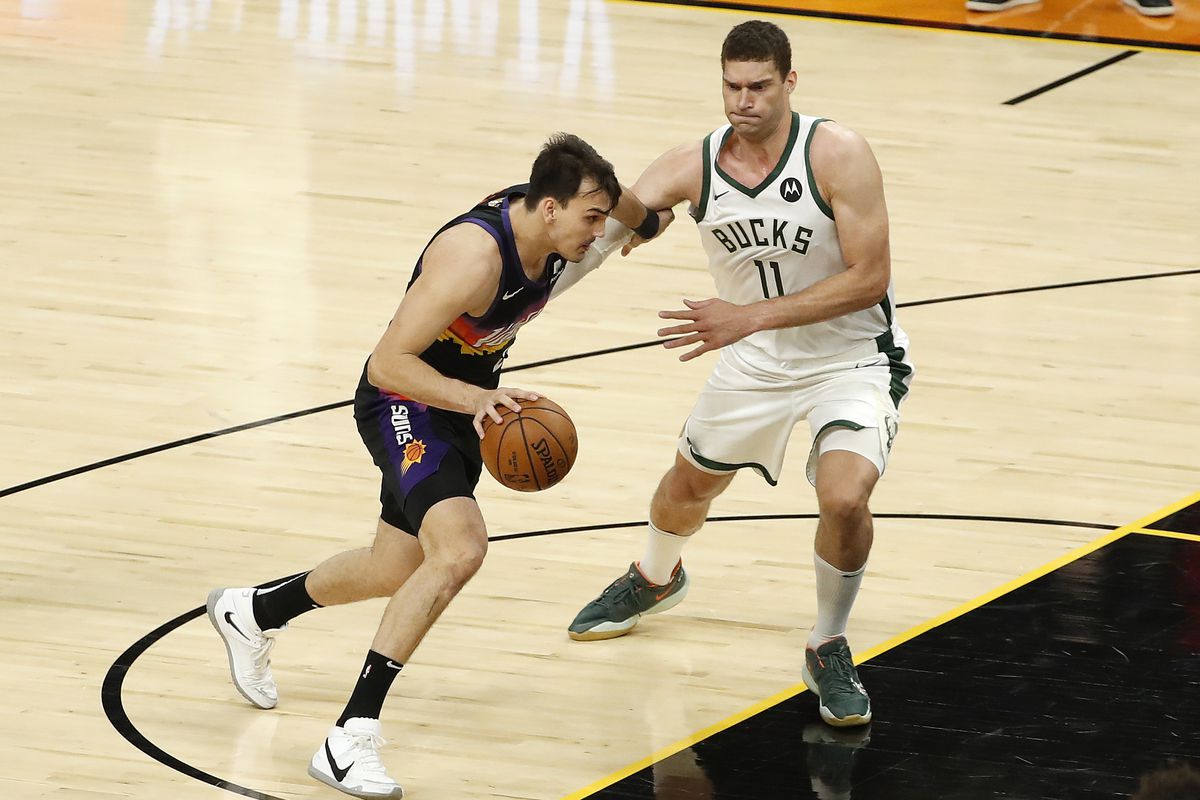 In the first quarter of Game 1, Saric drove to the basket, but his knee buckled when he was met by defender Brook Lopez of the Milwaukee Bucks. He left the game after being helped off the court and never returned.
The Suns indicated that Saric underwent an MRI on Wednesday, which revealed a torn ACL. Saric is dunzo for the remainder of the NBA Finals and he'll miss the start of next season while rehabbing his knee.
"It's just one of those situations that literally breaks your heart," said Phoenix Suns head coach Monty Williams. "Dario is what Suns basketball is about. Hard worker, unbelievable guy and he was so looking forward to playing in these Finals."
Saric, a 6-foot-10 power forward from Croatia, averaged 8.7 points and 3.8 rebounds per game during the regular season. During the postseason, he averaged just 4.8 ppg and 2.6 rebounds per game off the bench.
Saric down, Frank the Tank next man up
Torrey Craig and Frank Kaminsky split the remainder of Saric's minutes. If the Suns want a traditional center, they'll go with Frank the Tank. If they opt for small-ball, Craig is their guy.
"We have different options," said Williams. "Frank gives us quality size and playmaking ability. He's smart. We went small last night with Torrey. We're just going to try to make those decisions on the fly. But those three guys come to mind."
Kaminsky and Craig combined for just two points in 20 minutes off the bench subbing in for Saric.
Meanwhile, the Bucks are in a 0-1 hole, but at least they have Giannis "Greek Freak" Antetokounmpo back in the lineup. Antetokounmpo went down with a hyperextended knee in the Eastern Conference semifinals. He missed the final two games of the Atlanta Hawks series, but the Bucks were able to advance and close out the series without him.
Antetokounmpo returned to action for Game 1 of the NBA Finals and looked good despite the injury with 20 points and 17 rebounds.
Check out more coverage of the 2021 NBA Playoffs.