Expected to be a single-digit second favorite and the chief challenger to favorite Tiz the Law, Art Collector withdrew from Saturday's Kentucky Derby due to a slight injury to his left front hoof.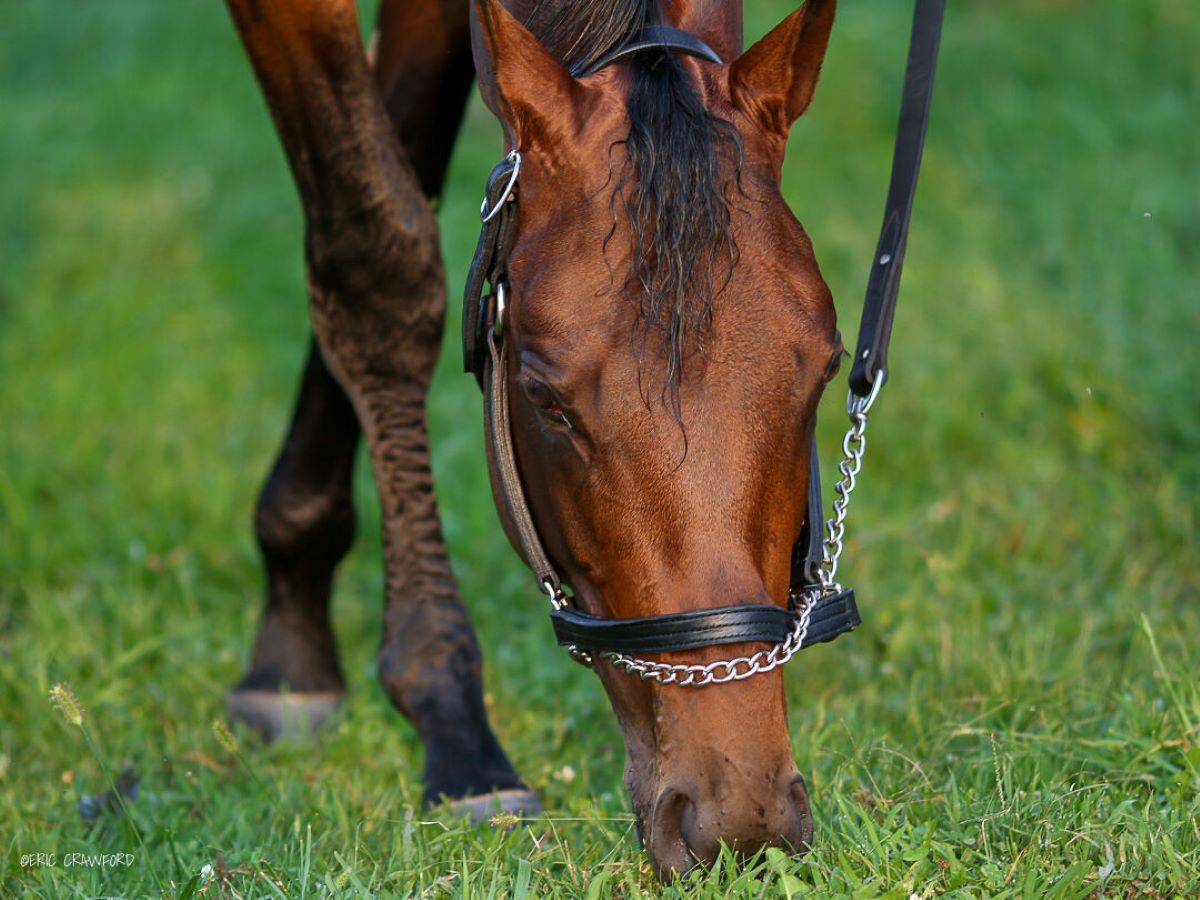 Trainer Tommy Drury, who was making his first career Kentucky Derby appearance with Art Collector, said that his prize charge nicked the bulb of his left front heel with a hind hoof while galloping on Monday. Because of strict medication rules, Drury's medical connections may not use anti-inflammatories this close to race day.
"He grabbed himself yesterday morning training," Drury told Churchill Downs. "It was still very sensitive this morning. When I took my thumbs to palpate the bulbs of his heels, you could still tell it was pinching him. (So) I had to make a choice. Your horse has to always come first. To run a race of this caliber and trying to compete against the best 3-year-olds, you've got to be 110%."
Coming into the Derby, Art Collector had been all that and more. A clear example of a late-blooming 3-year-old, Art Collector didn't make his 2020 debut until mid-May. He won a Churchill Downs allowance before following that with another allowance win a month later.
Art Collector Heated Up the Boards This Summer
That set the table for a dream summer for 48-year-old trainer Drury and owner Bruce Lunsford. They sent Art Collector to the Grade 2 Blue Grass Stakes and watched him beat talented filly Swiss Skydiver by three lengths. The 103 Beyer Speed Figure coming along for the ride was the best Beyer by a 3-year-old colt to that point.
A month later, Art Collector dominated the Ellis Park Derby, breezing to a 3 ½-length victory that was deceptive in its ease.
Along the way, Art Collector's Derby futures odds predictably fell off a table. In late May, he sat at 150/1 on Circa Sports' Derby Futures Board. Before his Blue Grass win in early July, Art Collector was 24/1. Afterward, he was 7/1.
Becoming a Shiny Betting Object
After winning the Ellis Park Derby for his fourth victory of 2020, Art Collector became the second favorite across the betting future boards. He was +600 at Circa, +350 at William Hill, and +800 at Oddschecker's overseas books.
Churchill Downs oddsmaker Mike Battaglia told longtime turf publicist Jennie Rees of the Kentucky Horsemen's Benevolent Protection Agency (HBPA) that he planned on making Art Collector the 6/1 co-second favorite with Honor A.P. 
Another oddsmaker should get that opportunity. The good news about the injury is that it's minor, and Art Collector will run again, perhaps as early as the Oct. 5 Preakness Stakes. Drury consulted with his veterinarians on Monday afternoon, who administered an anti-inflammatory on Tuesday morning. Drury said Art Collector responded well to the treatment.
Connections Lick Their Wounds, Regroup for Preakness
"That's not surprising at all and that's what we wanted to see. We want to see him respond well to it, and it looks like that's what happened. On to Baltimore," Drury said.
"We didn't want to take any chances with a horse potentially this good," Lunsford said. "The Derby means an awful lot to me, so it's been kind of a tough day and night. But the horse is always the most important thing in all these things. We'll get another chance to have another day. We'll try and make it to the Preakness and maybe from there, the Breeders' Cup."