Apparently Floyd Mayweather needs a big payday with his Aug. 26 fight against Conor McGregor because he will be using some of that money to pay his back taxes. The undefeated boxer filed a petition with the United States Tax Court, July 5, to delay settling up on his 2015 return.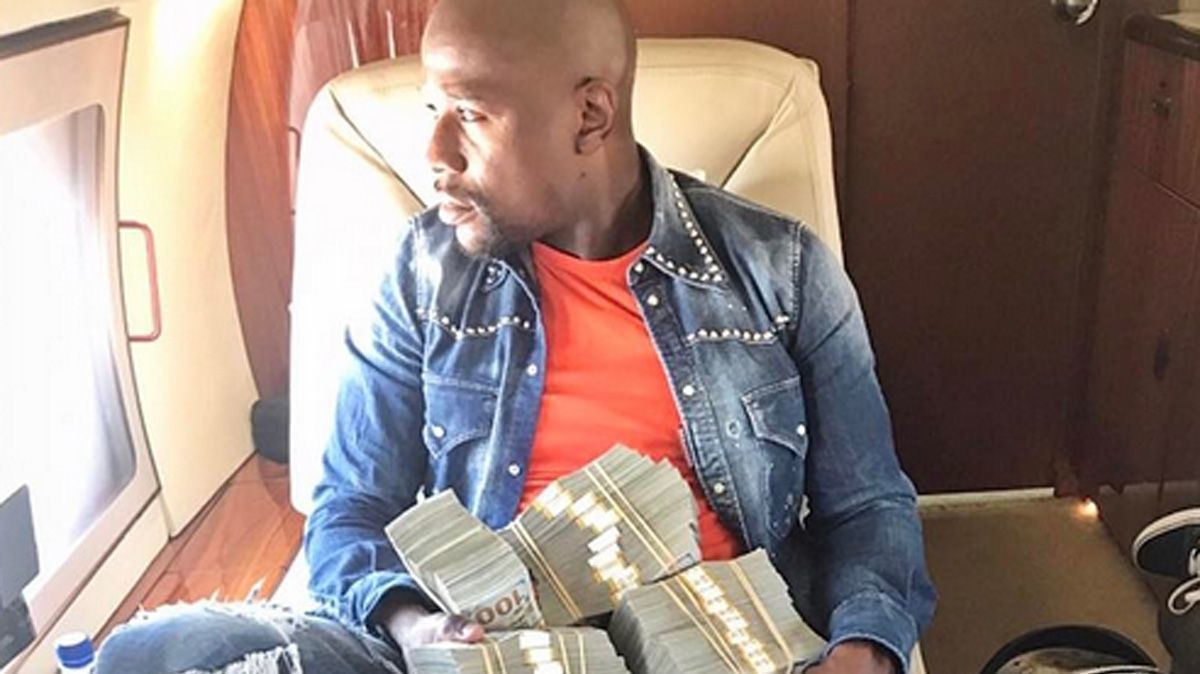 According to the website Law360.com, he asked for a short-term installment agreement to give him more time, citing that his money was tied up and could not be easily converted to cash. He wants to settle that outstanding bill with part of the proceeds from next month's bout with the UFC fighter.
His take from that event is expected to be anywhere from $100 to $400 million and will easily cover his balance. The majority of his income from two years ago came from his $200 million payday for defeating Manny Pacquiao.
Mayweather is worth roughly $340 million and his nickname is "Money." He certainly lives up to his legend, owning numerous luxury cars and houses, as well as two private jets.
He is also known for making sizable wagers on sports. In May, he won a reported $400,000 betting on the Boston Celtics and took home $1.4 million on the Indianapolis Colts in 2014.
Boxer Battles Bureaucracy
It would be foolish to think Mayweather can beat the federal government. When they want their money, they usually get it, and past history isn't in his favor.
This is not the first time the 40 year old has stepped into the ring with the IRS. In 2008 the agency filed a $6.17 million lien for his 2007 taxes. He settled it in 2009 for approximately $5 million. In 2011 they claimed he owed $3.4 million in taxes from 2009 income. The Associated Press reported he had liens filed against him in 2001, 2003, 2005 and 2006.
The cat and mouse game has continued for his recent spat with the taxman and he went on Instagram to plead his case. He posted a picture that allegedly showed he paid $26 million for his 2015 taxes.
"While everyone is counting my money and assuming the worst, these are the facts… Uncle Sam, received $26,000,000.00 from me in 2015!" Mayweather said in a statement, Monday. "What else could they possibly want?"
War of Words
Of course his outspoken challenger couldn't miss taking the opportunity to jab his competitor. He told TMZ on Monday in Beverly Hills that "it must sting," to have to pay such a big bill.
"He should have paid his taxes and stayed retired," McGregor added, while strolling along Southern California's famed Rodeo Drive.
This comes on the heels of a four-city promotional tour the pair are doing for the event at T-Mobile Arena in Las Vegas. The duo will be in Los Angeles today, followed by Toronto, New York City and London the next three days.