Running backs Justin Jackson and Damien Williams are two key backups who might help boost your team to the next round of your fantasy football playoffs.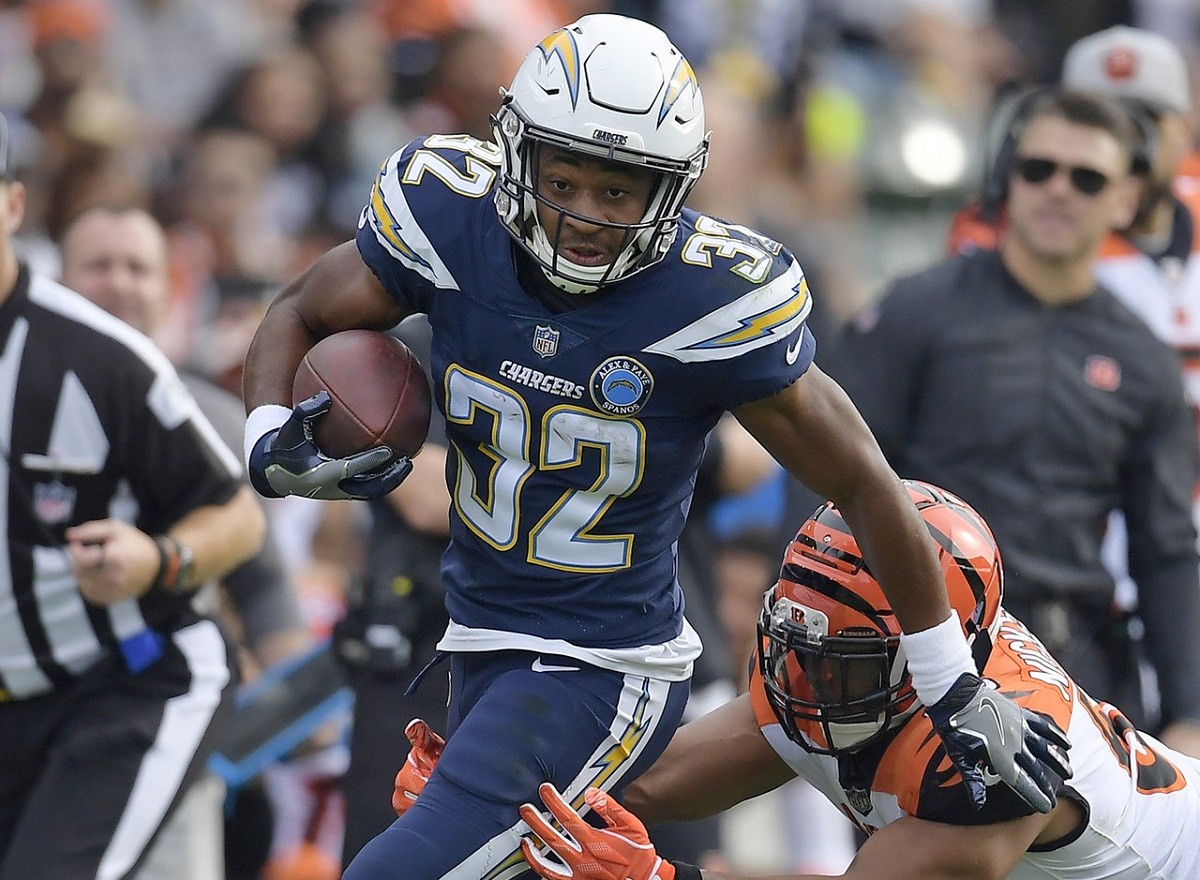 High-quality, late-season waiver wire pickups are rare to find these days. You might have advanced to the fantasy football playoffs, but your ranks are thin due to injuries or scandals. With all the premium players already on other rosters, your best option is to discover unfamiliar players and third stringers that have been thrust into a starting role during in the NFL's brutal war of attrition.
Justin Jackson, LA Chargers
Northwestern football fans know Justin Jackson can make awesome plays. During four seasons in Evanston, Jackson dazzled Northwestern fans with his evasive running skills and 41 touchdowns. Jackson's teammates nicknamed him 'Bread and Butter' because he of his reliability and work ethic. He rushed for 5,440 total yards, including 1,000 yards or more in each of his four seasons. Ron Dayne from Wisconsin is the only other player in Big Ten history to achieve that rare feat.
The LA Chargers drafted Jackson at the tail end of the seventh round of the 2018 NFL draft. Jackson began the season on the scout team and worked his way up to third string. When Melvin Gordon went down with an MCL sprain, Jackson moved up the depth chart into a backup role behind Austin Ekeler. When Ekeler went down with a head injury and entered concussion protocol, Jackson stepped up into the starting role.
Philip Rivers didn't know Jackson's name for most of the season. After Jackson's outstanding performance against the Steelers with 63 rushing yards and a touchdown, Rivers joked that he'll finally remember the rookie's name after seeing him thrive in the heat of battle.
Jackson is averaging 5.1 yards per carry. He's slated to start against the Chiefs. The Chargers would rather give Melvin Gordon another week of rest to keep him fresh for the playoffs.
Damien Williams, KC Chiefs
With Kareem Hunt gone, the Kansas City Chiefs have relied on a RB committee of Spencer Ware and Damien Williams. While Ware gets the bulk of the carries, Williams has been effective in the red zone. Plus, he's more likely to be available on your waiver wire.
Williams, a fifth-year back out of Oklahoma, backed up Kenyan Drake last season in Miami. In four seasons with the Dolphins, Williams averaged 3.3 yards per carry and actually caught more touchdowns (6) than ran for scores (3).
This season, Williams barely saw action as the third-stringer behind Hunt and Ware. Once the Chiefs cut Hunt after the TMZ tape, Williams moved up the chart.
In his second week, Williams scored twice with a rushing and a receiving touchdown. In two games, he added 70 yards of combined offense.
Either TE from the Rams
It's okay if you don't know the name of the LA Rams' tight end because they have two tight ends that share the workload. Tyler Higbee and Gerald Everett seem to be almost equal in talent.
When WR Cooper Kupp blew out his knee, the offense did not skip a beat because of its deep WR corps. Brandin Cooks and Robert Woods stepped up and Josh Reynolds moved into the third WR spot. Jared Goff has also spread out the passing love to his tight ends.
Jared Goff throws to Tyler Higbee more often than Gerald Everett, but Everett gets more targets in the end zone it seems. Everett scored 3 touchdowns in his last four games. He's been good for three catches a week.
Sean McVay's squad scores so many points, that's its worth taking a flier on either of them. There's a chance that one, if not both are available.