Fans of the Boston Celtics have even more to look forward to this Saturday night with a DraftKings promo code exclusively available to new users. If you bet $5 on a pre-game moneyline and win the bet, you will also receive $150 in bonus bets. Keep reading below to find out how to claim this offer.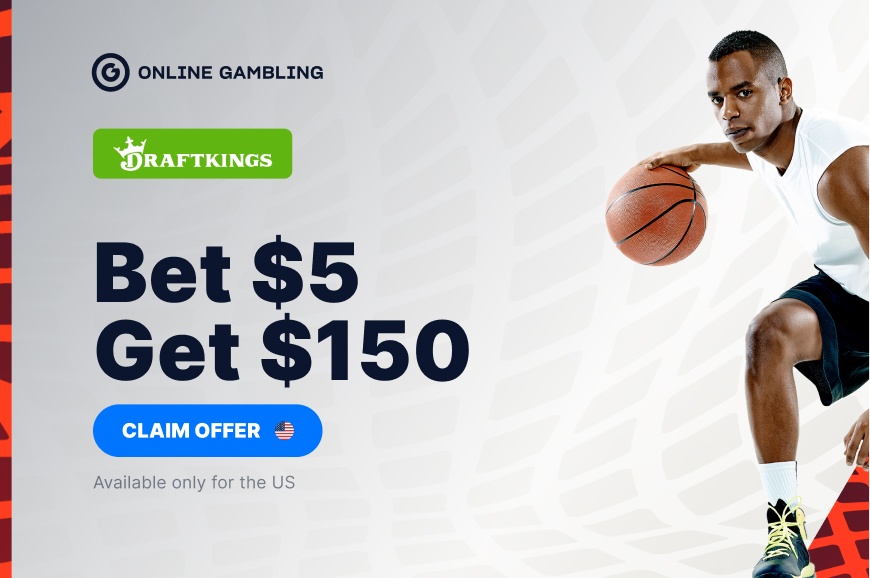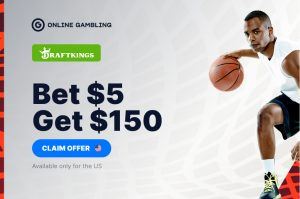 The big game this Saturday night in the NBA is the Boston Celtics and Philadelphia 76ers meeting for the third time this season, but it is the first time in Philadelphia. The Celtics are already 2-0 against the 76ers with a 106-99 win not even three weeks ago. Can they move to 3-0 against one of their main rivals in the Eastern Conference as they seek to return to the NBA Finals
To get this promo, click here to go create a new DraftKings account. Just deposit at least $5 so you can make a $5 wager on a pre-game moneyline market. If your bet wins, you also win $150 in bonus bets.
DraftKings promo code for NBA Saturday
This DraftKings promo will be valid until March 12 for users who are new to the sportsbook. With your first bet, just bet at least $5 on a moneyline pick for a market with only two options available like an NBA, NHL, or NCAA basketball game. Avoid the golf tournaments and races to get this promo to work. You also must place your bet before the game starts as any live bets will not qualify. Your best bet just might be the moneyline of a big favorite in college basketball if you want the best chance of winning the bet to earn the $150 in bet credit
With those bet credits, you can enjoy a wide range of betting markets at DraftKings, including plenty of NBA Same Game Parlay options. You can bet on triple-doubles, first basket scorers, and which players will go over/under in points, assists, rebounds, made threes, and much more. You also get plenty of sides and totals with alternate lines available.
How to claim the DraftKings promo code for Celtics vs. 76ers
Just follow this simple process and with a little luck you will win these bet credits for this DraftKings promo:
Visit the DraftKings site to begin the sign-up process for your new account.
Using your preferred method of choice, deposit a minimum of $5 into your account.
Place a $5 wager on a pre-game moneyline, choosing something that is likely to hit as you need a winning bet here to get the bet credits.
If your bet settles as a win, you will receive both the winning amount from your wager and $150 in bet credits, which are paid out as six $25 bets.
How to use the NBA Celtics vs. 76ers promo code
No promo code is necessary to earn this DraftKings promo. The requirements are being a new user who deposits $5 and bets $5 on a pre-game moneyline. No live bets qualify. No parlay or prop bets qualify. Just pick a moneyline winner from a game between two teams in the NBA, NHL, college basketball, or anything with a binary outcome. You also cannot use the cash out option on your bet or you will be ineligible for the $150 in bonus bets.
If your $5 moneyline bet is a winner, you win that amount plus $150 in bet credits. Those credits cannot be withdrawn for money, and you will have 7 days to play those bet credits. You will receive six $25 bet credits for use on the sportsbook. You must use the whole $25 on a bet, and you will not receive the stake back on a winning bet. For example, a normal $25 bet to win $25 would return $50 to you. But a $25 bet placed with a $25 bet credit to win $25 will only return the $25 in winnings. 
Betting on NBA Celtics vs. 76ers with DraftKings
Boston is looking to improve to 3-0 against the 76ers this season, but the impressive part about the last win was that no one on Boston scored 20 points. Part of the problem was Jaylen Brown left the game with a facial fracture after scoring 4 points on 2-of-9 shooting in 17 minutes of action. It was the only game this season Brown scored under 12 points, but he dropped 35 in the All-Star Game and will be fine to play this weekend.
But even Jayson Tatum scored a season-low 12 points as he shot just 5-of-15 in a passive game from him where he did finish with 8 rebound and 9 assists. Tatum scored 35 points in the season opener against the 76ers. The Celtics are 19-2 when Tatum scores at least 33 points this season, but that was mighty impressive to win by 7 points over Philadelphia in a game where Tatum and Brown had their season lows in scoring.
Look for the stars to shine more Saturday night as these teams look for leverage in the playoff races. You can even build a parlay at DraftKings on Tatum, Joel Embiid, Jaylen Brown, and James Harden to all score over 20 points. No matter what you play, be sure to first bet $5 on a pre-game moneyline wager, so if your bet wins, you win $150 in bet credits to use at DraftKings sportsbook.
Who is eligible for the DraftKings Sportsbook promo code?
The DraftKings Sportsbook promo code is available to new customers in the following states:
Coming soon
Online Massachusetts sports betting is expected soon. Keep up to date with the latest Massachusetts sports betting promos at Online Gambling.