While fans of Alabama's football team might have been reveling when the program won the College Football National Championship Monday night those that bet on the Crimson Tide were definitely not in a celebratory mood. Nick Saban's team won its second title in three years, but didn't cover the spread.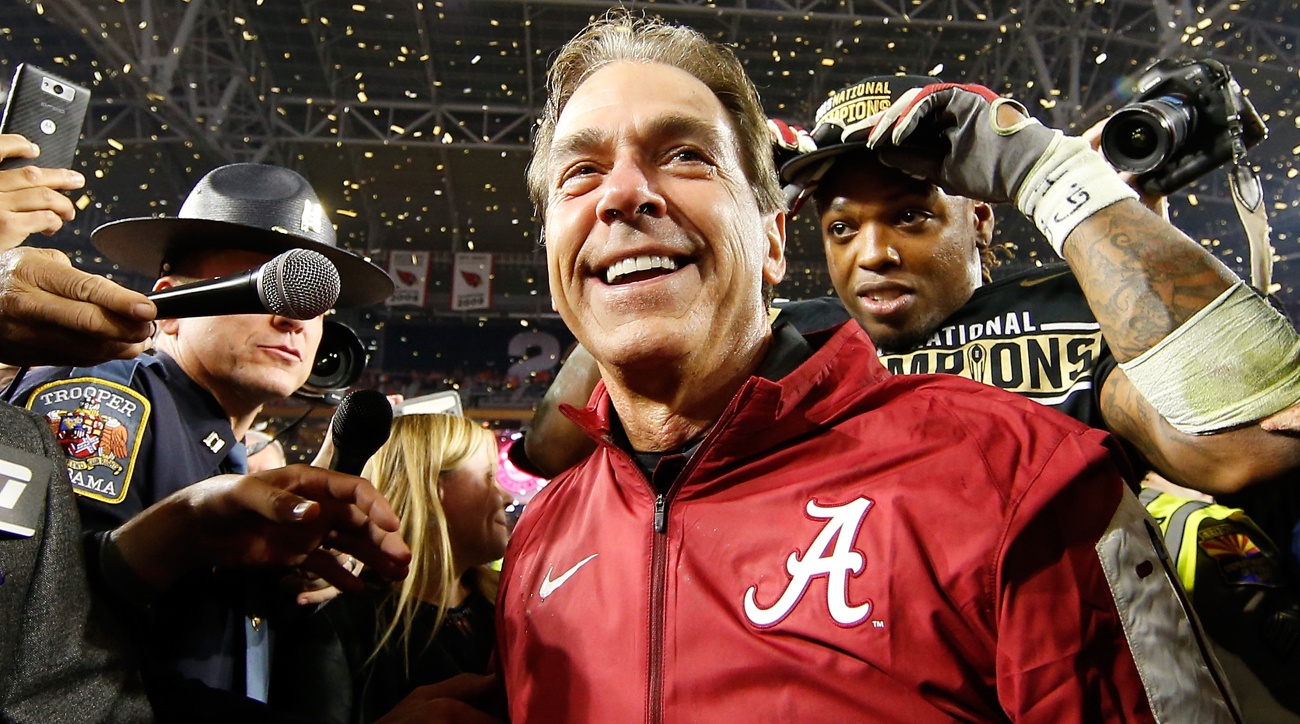 Sports books had the odds set at 3˝ to 4 points and when Alabama scored a touchdown in overtime to win 26-23 it left gamblers moaning and sports books cheering. Gamblers were sunk either way because the Crimson Tide had a chance to win in regulation but missed a field goal that if converted wouldn't have covered the spread.
The preseason No. 1 Alabama was top of the polls for most of the year and then after a loss to Auburn knocked them out of the SEC Championship game, there was a fear they might not even make the four-team playoff. The committee picked them over Ohio State and the sports books never wavered in their support. The team was a 2-1 pick to win the title with Clemson at 9-4 and Georgia and Oklahoma at 7-2.
Wise guys Chose Alabama
When the line opened for the Jan. 8 game at Mercedes Benz Stadium in Atlanta at 4 points some big bets were placed on Georgia. The thinking was that it was essentially a home game for the Bulldogs and many questioned Alabama's strength of schedule.
But then the heavy money started coming in on the Crimson Tide. Westgate LV Superbook oddsmaker Jeff Sherman said that 64 percent of the tickets and 74 percent of the money was on Alabama by game time.
Devyn Brackett, sports analyst for CG Analytics in Las Vegas, said the same was happening at his places. He told Covers.com that big money was coming in on Alabama.
"We have taken multiple five-figure bets on Alabama," Brackett said of point spread activity at CG books, including at The Cosmopolitan and Venetian on the Vegas Strip. "It's completely one-sided action on Alabama, on account and over the counter."
Shaky Record Against the Spread
Going into the title game Alabama's record against the spread was below .500. The were 6-7 and couldn't cover against teams like Fresno State and Arkansas. An indicator of their struggles ATS was the Auburn game where they were 5˝-point favorites and lost outright.
The Bulldogs had a much better record ATS at 10-4. One bettor at the South Point Casino placed $30,000 on Georgia, but Jimmy Vaccaro, who runs the Las Vegas sports book, said most of the action was on Alabama, including two bets that totaled more than $550,000.
One bet that savvy gamblers cashed in on was the over-under. The line was set at 45.5 and the over won at 49.