Amanda Nunes will defend her UFC women's featherweight title against challenger Felicia Spencer on June 6, though it remains unknown where that fight will take place.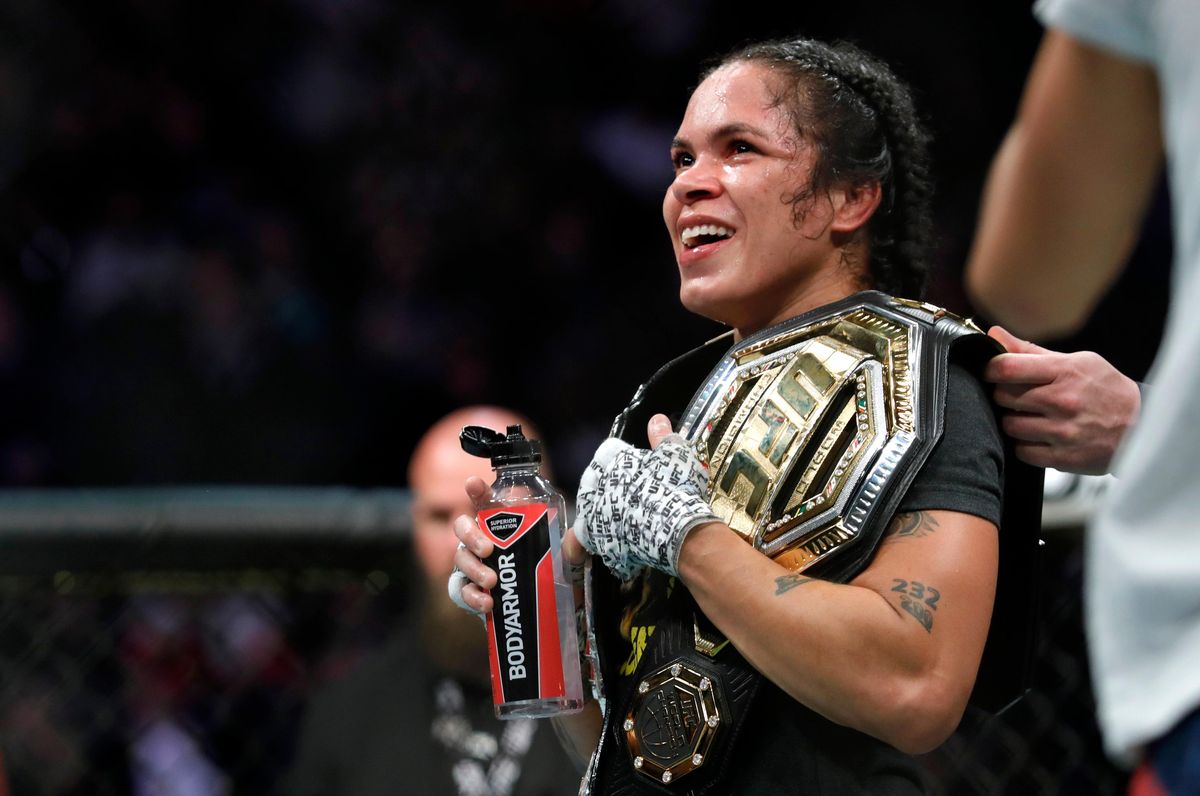 Nunes vs. Spencer was originally part of the UFC 249 card in Florida this Saturday, but the champion asked for a delay to give herself time to properly prepare.
Apex Could host June 6 Event
Nunes (19-4) also cited an undisclosed injury in her decision not to accept the May 9 fight date against Spencer (8-1).
According to an ESPN report, UFC officials hope to hold the UFC 250 card at the company's Apex facility in Las Vegas. However, that plan is contingent on the Nevada State Athletic Commission resuming regulation of combat sports events by June 6.
It's unknown if the fight will take the main event slot at UFC 250. It was initially one of three title fights on the UFC 249 card. Of those, only one remains in its initial form: a bantamweight title bout between Henry Cejudo and Dominick Cruz. The main event is an interim lightweight title fight between Tony Ferguson and Justin Gaethje.
UFC 250 will essentially take the place of the original UFC 251. The promotion postponed UFC 251 – meant to take place in Perth on June 7 – due to Australian government restrictions on mass gatherings.
"UFC looks forward to returning to Perth in the near future with a PPV event in partnership with Tourism Western Australia," the UFC said in a statement.
Miocic Open to Fighting Cormier Later in 2020
UFC heavyweight champion Stipe Miocic (19-3) says he is willing to fight Daniel Cormier (22-2) for a third time in 2020, though only if he can get a full training camp in first. Miocic's gym remains closed due to the COVID-19 pandemic.
"I'm so used to training all the time and now I can't do anything. It's crazy," Miocic told ESPN. "There's no way I can fight him in August. I have no idea what he's talking about."
The 41-year-old Cormier is closing in on retirement, but says he wants a chance to get revenge for his loss to Miocic in August 2019. Miocic won the belt from Cormier via fourth-round knockout after Cormier took an early lead in the fight. Cormier won their first meeting via first-round knockout in July 2018.
"I'm going to start like that again, but this time, I'm not going to get tired," Cormier said, via ESPN. "We're going to prepare to beat him again. I think I beat him up so bad in the first round, I lost respect for him."
UFC Announces Headliners for Fight Night Shows
UFC president Dana White has announced the lineups for the two Fight Night shows that will follow UFC 249 in Jacksonville, Florida.
Light heavyweights Anthony Smith and Glover Teixeira will headline a show on May 13. Heavyweights Alistair Overeem and Walt Harris will face off in the main event of the UFC's May 16 show.