Amanda Nunes says she doesn't want to fight without a full training camp, ending hopes that she might defend her featherweight title against Felicia Spencer as part of a loaded UFC card on May 9.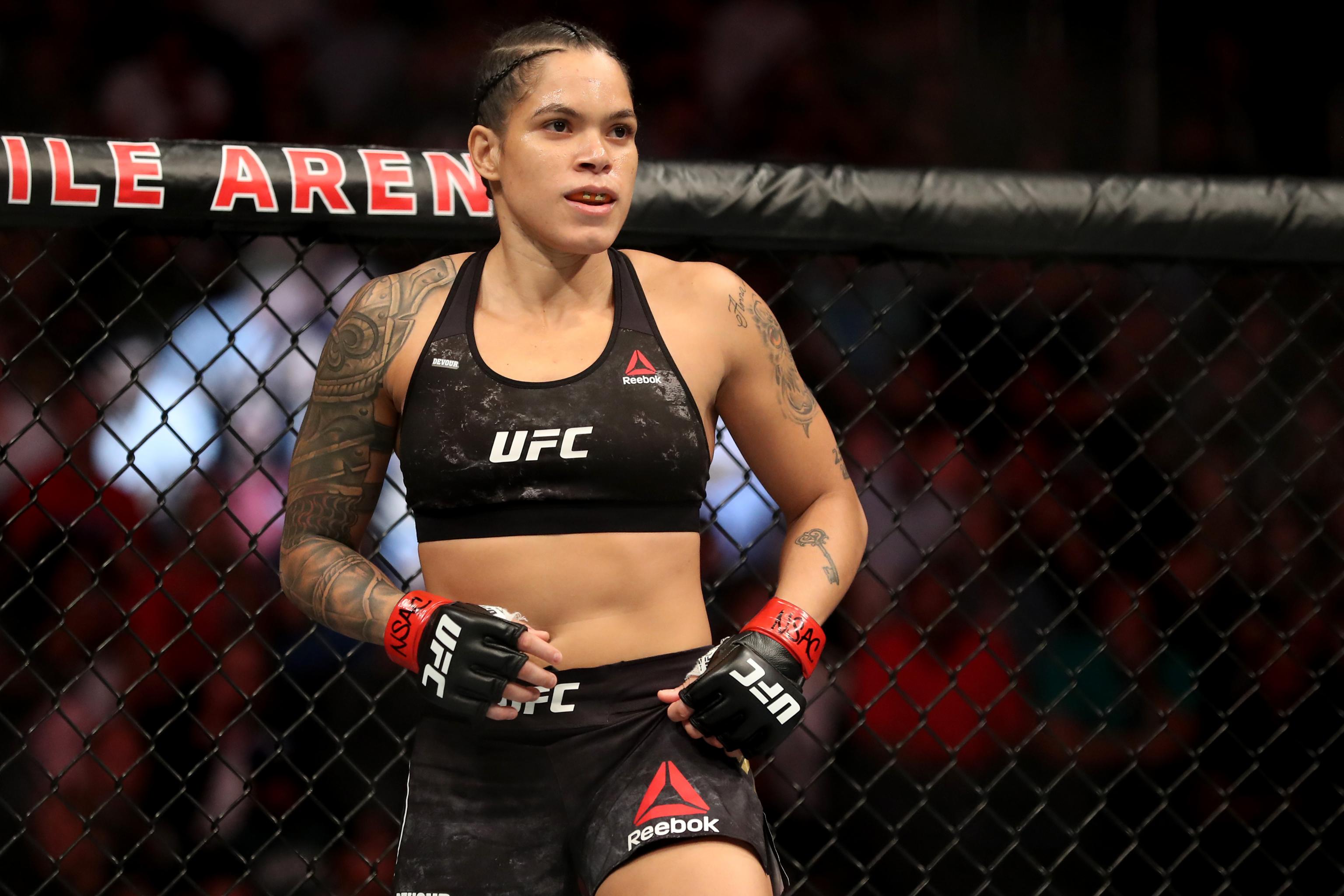 Nunes revealed her intentions on Monday in an interview with CBS Sports, with other media outlets later confirming the report.
COVID-19 Leaves Nunes Unable to Fully Train
Nunes cited difficulties in training for her decision, saying she wants to be fully prepared before fighting Spencer.
"I don't think this is the right time for me right now to fight," Nunes told CBS Sports. "Let this coronavirus pass a little bit so I can at least have a full camp. We can maybe see around June, let's see what is going to happen."
According to Nunes, training at American Top Team – her home gym in Florida – is still available, but only in a modified format.
"The gym opened just for people that have fights coming up," Nunes told CBS Sports. "It's not many people, just me and a couple [of] guys that are going to be on the same card as me. We all have separate training with just me and my coach, one on one."
The 31-year-old Nunes (19-4) holds both the featherweight and bantamweight titles, making her the first woman to simultaneously hold UFC belts in two weight classes. She is arguably the most successful female fighter in UFC history, and has won her last 10 fights.
Dan Lambert, Nunes' agent, told ESPN that the champion is also getting over a minor injury that delayed her training.
Meanwhile, Spencer (8-1) told ESPN that the UFC instructed her to be ready for a fight in June, and that she will not take a different fight on the May 9 card. Spencer's only career loss came to Cris Cyborg in 2019.
UFC Still Has Two Title Fights for May 9 Card
UFC president Dana White insists that his sport will be the first to return from the COVID-19 shutdowns that have stopped the sports world in its tracks. He initially tried to hold an April 18 card at the Tachi Palace Casino Resort, a tribal casino in California. However, he canceled the event after pressure from ESPN and government officials.
Even without the Nunes vs. Spencer fight, the proposed May 9 card is extremely deep. The show may include two other title fights: an interim lightweight championship bout between Tony Ferguson and Justin Gaethje, as well as a bantamweight title fight between Henry Cejudo and Dominick Cruz.
White has yet to announce a venue for the May 9 show. He indicated that the much-ballyhooed "Fight Island," a private island that could potentially host international UFC shows, won't be ready for that date. However, several states are considering loosening their stay-at-home restrictions in the next few weeks, which may provide the UFC with more options.