Art Collector was the biggest "what-if" surrounding this year's Kentucky Derby. "What if" the multi-dimensional speedster ran the Derby? Would Authentic have run first at every call, like he did en route to his victory? Would he have had run first at the most important call of all – the finish line?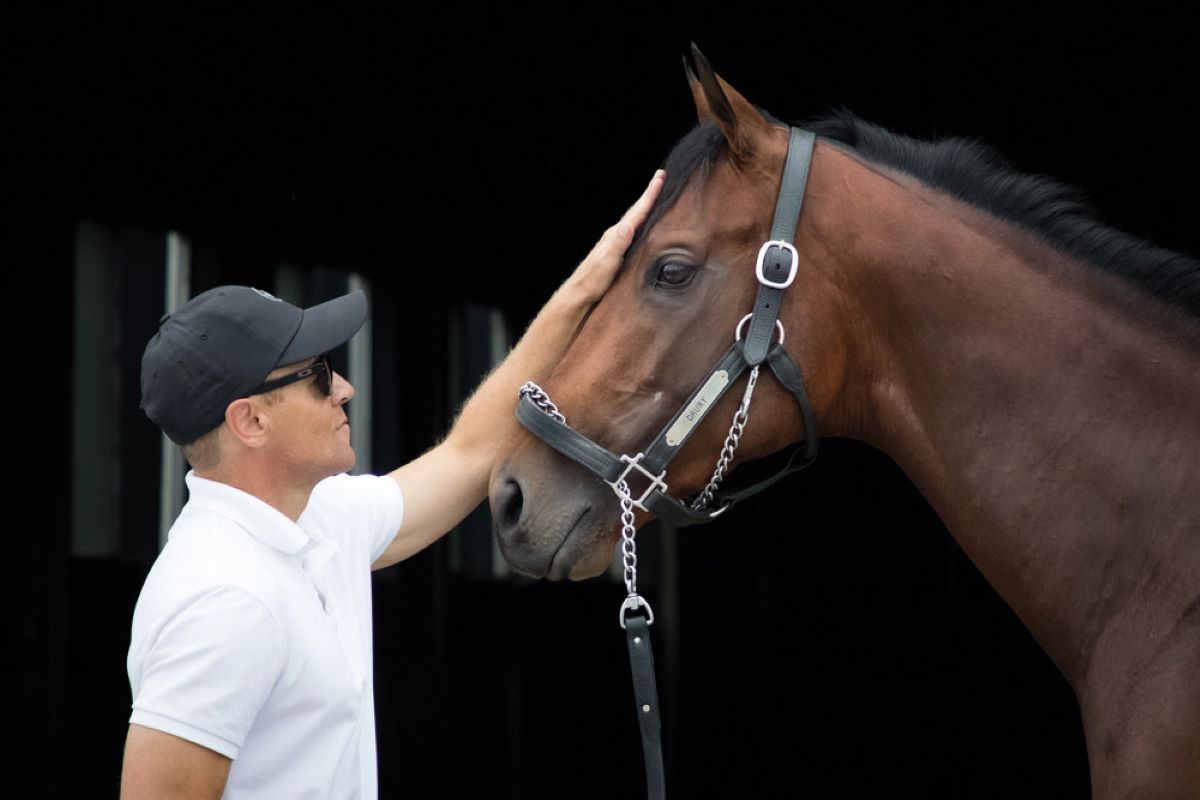 Everyone else can play that game because trainer Tommy Drury isn't. For him, the decision to scratch Art Collector the Monday of Derby Week with a cut on his hoof was the proverbial no-brainer for he journeyman trainer, even as it deprived him and owner Bruce Lunsford of their Derby debuts. Neither has sent a horse to the Churchill Downs starting gate.
"Had I run in the race, I wouldn't have been doing it the right way and that's just not the way I want to get to it," Drury said during a National Thoroughbred Racing Association conference call. "We made a decision to do right by our horse and we're certainly going to stand by that decision. There's no looking back at this point. We're focused on the Preakness and what we can do down the road."
Art Collector's Odds Getting Hammered Down
As Drury emphatically put it, the focus is on Saturday's 145th Preakness Stakes where Art Collector opened as the 5/2 second favorite. He opened at Circa Sports' Preakness futures at +425 and, almost immediately, was bet down to +305. When Belmont Stakes winner Tiz the Law pulled out of the Preakness, Art Collector's odds shrank further to their current level.
They'll likely dip even further. While Authentic and his front-running style make him a strong and understandable favorite at 9/5, Art Collector provides a healthy challenge thanks to a versatile and dynamic running style that only the elite horses possess.
Let a speed duel commence in front of him and Art Collector can stalk that pace like he did en route to a 3 ½-length win in July's Blue Grass Stakes. Let the pace slow down, and Art Collector can set that pace like he did blowing away the field in the Ellis Park Derby. He isn't a one-trick pony.
'A Stop-and-Go to Him.'
"One of my favorite things about this horse is he seems like he's got a little stop-and-go to him," Drury said. "You can kind of use him, but then get him to shut back off if you need to. And I think sometimes, in these races like this, that can be very beneficial. … Anytime when you're running in bigger fields like this race is going to be, I think that can be a little bit of an advantage. Because you can kind of get yourself out of a spot, get where you want to be, and then get him to come back off the throttle."
This creates a great chess match with Authentic, who will almost certainly demand and seize the lead. In his last two races – July's Haskell Stakes and the Derby – Authentic led at every call. Barring a playbook change by Authentic's conditioner, Bob Baffert, expect John Velazquez to fire the jets early and see who keeps up.
Drury said he's leaving in-race tactics to jockey Brian Hernandez Jr., who built a great riding relationship with the son of Bernardini. Expect Hernandez to send Art Collector out quickly but not ridiculously from post 3 – which he had in the Blue Grass – and test Authentic's resolve over the 1 3/16-mile course.
"I think if this horse gets away good, he's tactical enough that he can be forward and give Brian a little chance to see how the races is developing. And then, we can take it from there," Drury said.
Taking the Long-Range View
That Drury plans taking it from there on Saturday is a testament to his commitment to Art Collector as more than just a Thoroughbred star. Given his journeyman career, where Triple Crown charges are a dream and allowances and claimers are reality, Drury wasn't going to jeopardize Art Collector's career.
The Breeders' Cup Classic is next on the agenda. Then, Drury plans running Art Collector as a 4-year-old. Hence, missing one Derby – even this one with this horse – wasn't open for debate or what-ifs.
"It was certainly difficult. I mean the Kentucky Derby is a race of a lifetime for a horse trainer. But at the end of the day, the ultimate responsibility that we have is to put our horse first and to make sure he's taken care of," he said. "It just wouldn't have been fair to him to leave him over there, especially at that level of competition, asking him to run his very best race knowing there was an issue going on. Knowing that the Preakness was right behind the Derby, we just immediately turned the page and we started moving on to the next race."