With President Donald Trump and his bettors apparent losers at the ballot box and at the betting window, the 2020 US Presidential election was as big a dream for bookmakers as the 2016 election was a nightmare. Yet one overseas bookmaker bucked the trend and got off the gravy train.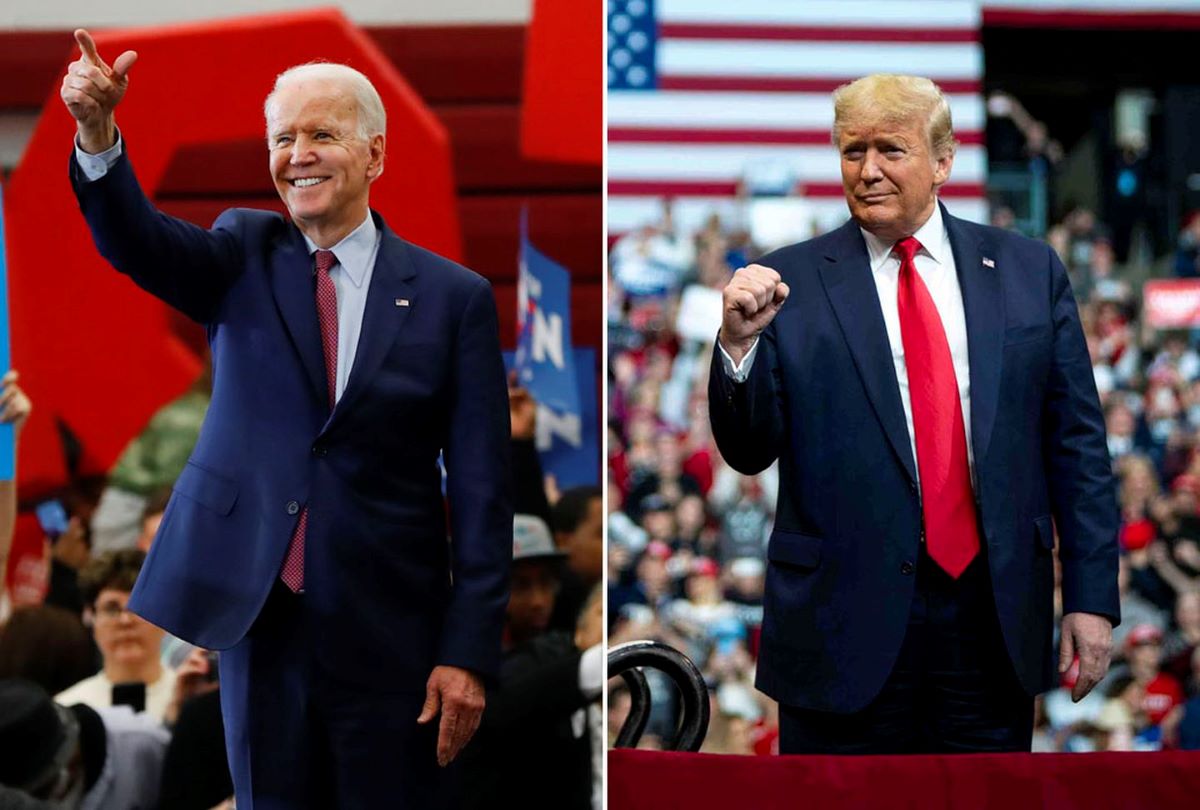 Despite taking in 70% of its election money on Trump, MyBookie refunded all Trump wagers in the form of betting credits to individual accounts. MyBookie head oddsmaker David Strauss told OG News that even though his book "did all right," they thought that because of the post-election turmoil, the long-term outlook made more sense.
"The way that election played out left a sour taste in people's mouths," Strauss said. "So we took the tactic that we refund your money and you can bet it again. And if he somehow wins, you win. Everyone seems pretty happy with that resolution."
Make no mistake. Strauss consults with a Q-Anon influencer, representing the far-right fringe group that refuses to accept the election outcome. That source helped Strauss create some of his more esoteric prop bets, like when Trump would concede the election. But he holds no illusions Trump's various legal challenges to the election will change the fact he lost the election to Democratic challenger Joe Biden on both the popular vote front and in the Electoral College.
MyBookie Leaving Trump Bettors an Out
"We didn't want to hold people's money any longer than we did. We refunded Trump bettors," said Strauss, who added that winning Biden bettors got paid off Nov. 25. "He still has a chance. If he happens to win, we'll reinstate all those bets and pay them out as well. Everyone wins but us."
Strauss compared this to the 2019 Kentucky Derby, when a 22-minute steward's inquiry resulted in Maximum Security's disqualification.
"People felt they got shafted there and I didn't see this being too much different," he said.
Taking the long-term view was something most Trump bettors refused to do during the run-up to the 2020 election. The 70% of money MyBookie took on Trump was industry-wide. Bovada took in twice as much money on Trump than Biden. BetOnline's spread was 60-40 Trump, according to Slate.
Super Bowl-Sized Handle On the Election
And that money was on a scale usually seen only in Super Bowls. Strauss said MyBookie took in action "as big as the Super Bowl."  BetOnline took in "mid-eight figures" in election wagers, according to Slate. The same publication reported Bovada handled "eight figures" in election action.
Matthew Shaddick, the head of political betting at British firm GVC, told Agence France Press the more than $1 billion wagered on the US election before Election Day was double the 2016 handle.
That action took a definite pro-Trump direction. And it did so despite polls – from about the beginning of June – diverging toward Biden. In fact, throughout the year, the odds barely dovetailed with the polls. Trump bettors are a different species of punters than your average gambler. They ignore polls, mainstream media and other factors that contradict with their preconceived notions. Their devotion to Trump is unfailing, unquestioned and unwavering. And they back it up at the betting windows.
Polls Move One Way, Betting Handle Moves Another
Shaddick told AFP that Trump went into Election Day with a 10% chance to win, according to the polls. But the betting markets gave him a "35-40% chance."
Even as the polls and pundits saw numbers moving toward Biden, money moved toward Trump. In mid-June, FiveThirtyEight's poll models gave Biden a 70% chance to win. Yet Biden was about a 52% favorite in most books odds-wise. By mid-October, Biden held a 67.8% victory probability according to RealClear Politics' betting odds average.
That same RCP average gave Trump only a 32% chance of re-election. Yet more than 52% of the betting money came in on Trump, according to Oddschecker. And even on Nov. 3 – Election Day – Strauss said 59% of the money wagered came in on Trump. This, despite FiveThirtyEight's model giving Biden an 89% probability to win.
Trump Bettors Defy Poll Numbers to Their Detriment
"I believe people put far too much faith in the polls and their accuracy," Strauss said in October. … "I've found that if you go higher than plus-150 on Trump, you can't get anybody to bet on Biden. The Trump action in the US market is very high."
Much of that action came from hopeful Trump bettors trying to catch Electoral College lightning in a bottle again. In their minds, the polls were spectacularly wrong four years ago. Why wouldn't they be wrong now? And when early election night returns came in giving Trump key states such as Florida and North Carolina, even more money flowed in.
A Bovada spokesman told Slate that even after the election, Trump money still cascaded on the books. His cult of personality held such a strong sway on its devotees that they figured the courts or state legislatures would bail him – and by extension – his bettors out if he lost the election.
Big Takeway: Normal Betting Markets Aren't in Play Here
All this flies in the face of how normal betting markets work. Statistical probability illustrating Biden's momentum in key states such as Arizona, Georgia, Pennsylvania and Michigan didn't matter. Trump bettors refused to read the tea leaves that those four states – which Trump won in 2016 – weren't going red in 2020.
So much money was pouring in on Trump that bookmakers kept upping their odds to limit their liability. No book wanted a repeat of 2016, where every bookmaker taking action on the US election got bludgeoned with Trump's upset of Hillary Clinton.
Big bets are rolling in on @realDonaldTrump before Election Day 👀

Is it 2016 all over again?https://t.co/dhjUJjUyUn

— BetOnline.ag (@betonline_ag) October 30, 2020
So oddsmakers kept pushing the line further and further out, trying to disengage Trump bettors to limit their liability. All the while, they tried engaging Biden bettors with better numbers than the polls reflected – all to balance the scales. Yet, Trump bettors doggedly plugged on. On Nov. 4, Election Day plus-1, BetOnline reported 80 percent of the money was still coming in on Trump – at +525.
Ohio Illustrated How Trump Bettors Operate
On a micro scale, the same thing happened. For example, Strauss said Trump was a +145 underdog to win the bellweather state of Ohio. That state picked the presidential winner in every election but one (1960) since 1944. But so much money came in on Trump that Strauss kept pushing the line further and further toward Trump. By the end of October – less than a week before the election – it was Trump -280.
Yes, Trump prevailed in Ohio. But this time, the bellweather didn't ring true.
And unlike MyBookie, Bovada and BetOnline let the Trump bettors hang themselves. Refusal to accept reality and see the numbers for what they were provided those books and others massive profits.
"The biggest takeaway is the action doesn't reflect the story being told in the media," Strauss said back in October.
No, it doesn't. In this case, you can believe what you read. Your wallet thanked you.