When Nike offered Sabrina Ionescu's Oregon Ducks basketball jerseys for sale, they sold out within hours. This may not have been a miscalculation on Nike's part. Until the NCAA allows a student-athlete to profit from their name and likeness, companies need to tread lightly in the college market.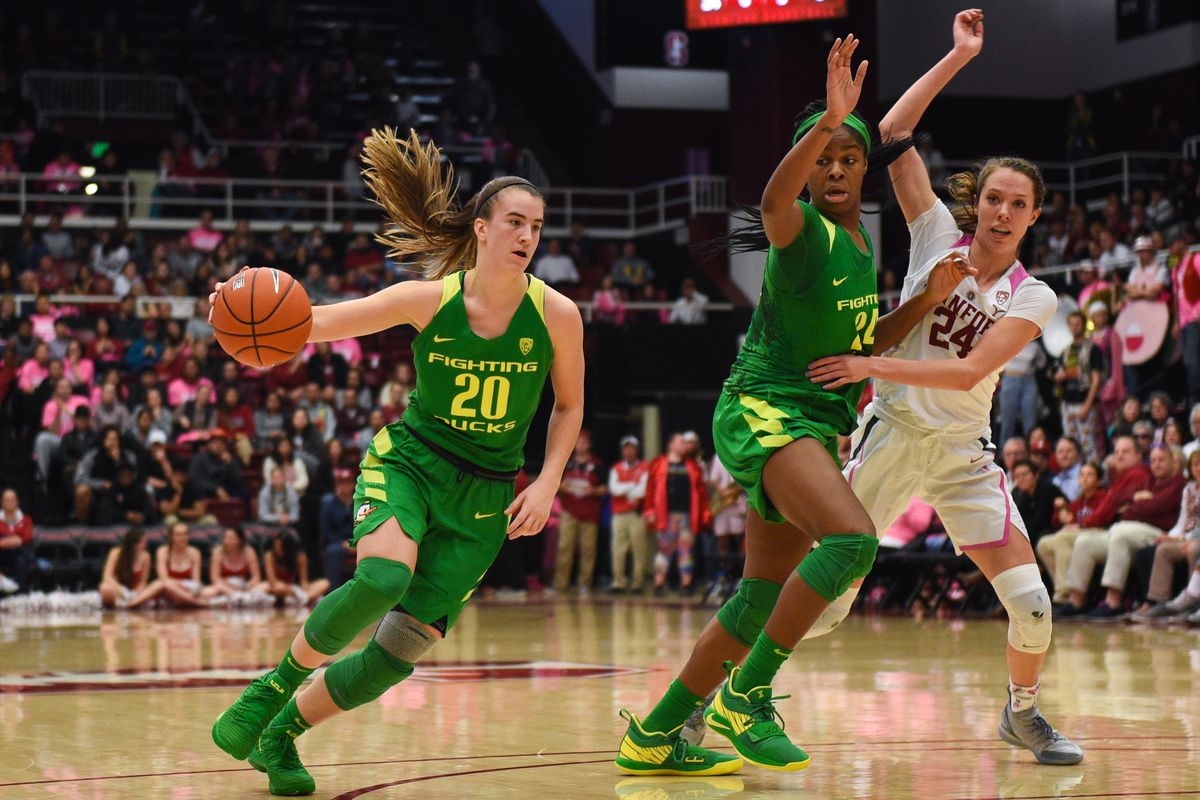 It began in April, when a University of Oregon senior started a petition to convince Nike to offer Oregon Women's Basketball replica jerseys. After all, the Oregon Ducks finished in the Final Four for the first time, and fans wanted a way to demonstrate their appreciation. The petition generated a lot of press, but no jerseys.
In November, however, Oregon's star point guard, Sabrina Ionescu took up the cause on Twitter.
Why is @Nike not making @OregonWBB jerseys yet!?!? I'm running out of excuses🤯😳

— Sabrina Ionescu (@sabrina_i20) November 5, 2019
Within a week, Nike had an Oregon's Women Basketball jersey featuring Ionescu's No. 20. Within hours, they were sold out. If you go to Nike's website, there is still a "Coming Soon" note under the picture of Oregon's No. 20.
NCAA is Key to Untapped College Market
People were surprised that Nike misjudged the demand for Ionescu's jersey. The situation might be more complicated than it first appears, however. Since Ionescu is still a student-athlete, NCAA rules forbid her from accepting money from Nike. Some states have taken steps to change that restriction. The NCCA has agreed in principle to eventually allow student-athletes to profit from their college sports notoriety, but so far, not much has changed.
Meanwhile, companies like Nike understand the market opportunity. They're just hamstrung, and they don't want to end up like Electronic Arts (EA). The gaming company paid $60 million to settle lawsuits that claimed it had violated the rights of student-athletes by unlawfully using their names, images, and likenesses in EA's NCAA video games.
Companies want to support college sports, they just have to walk a fine line when doing so. For instance, how much money should Nike make off Ionescu's jersey, without appearing to exploit her situation?
WNBA, Nike Can't Wait for Ionescu to Turn Pro
Ionescu could have turned pro this year, but when the Ducks made it to the Final Four and lost, she believed she had unfinished business to settle. Her letter, explaining why she decided to finish what she and the Ducks started four years ago, is a testament to college sports. The fact that this year, the Oregon Ducks became only the second college team in history to beat the USA Women's National team, is a testament to their journey.
With more than 2,000 points already in her college career, Ionescu is likely to be the No. 1 WNBA draft pick in 2020. As a result, she will probably play for New York Liberty, which should make the Liberty's new owner, Joseph Tsia, very happy. Tsia, co-founder of the Chinese e-commerce company Alibaba, also owns the NBA's Brooklyn Nets.
Nike, who has been the WNBA's marketing partner since its 1997 inception, should also be happy. They'll finally be able to sell as many Ionescu jerseys as the market demands, without guilt or fear.