A group of NBA players has raised concerns about returning to play in Orlando next month, though nobody has officially petitioned to opt-out of the season resumption, according to an ESPN report.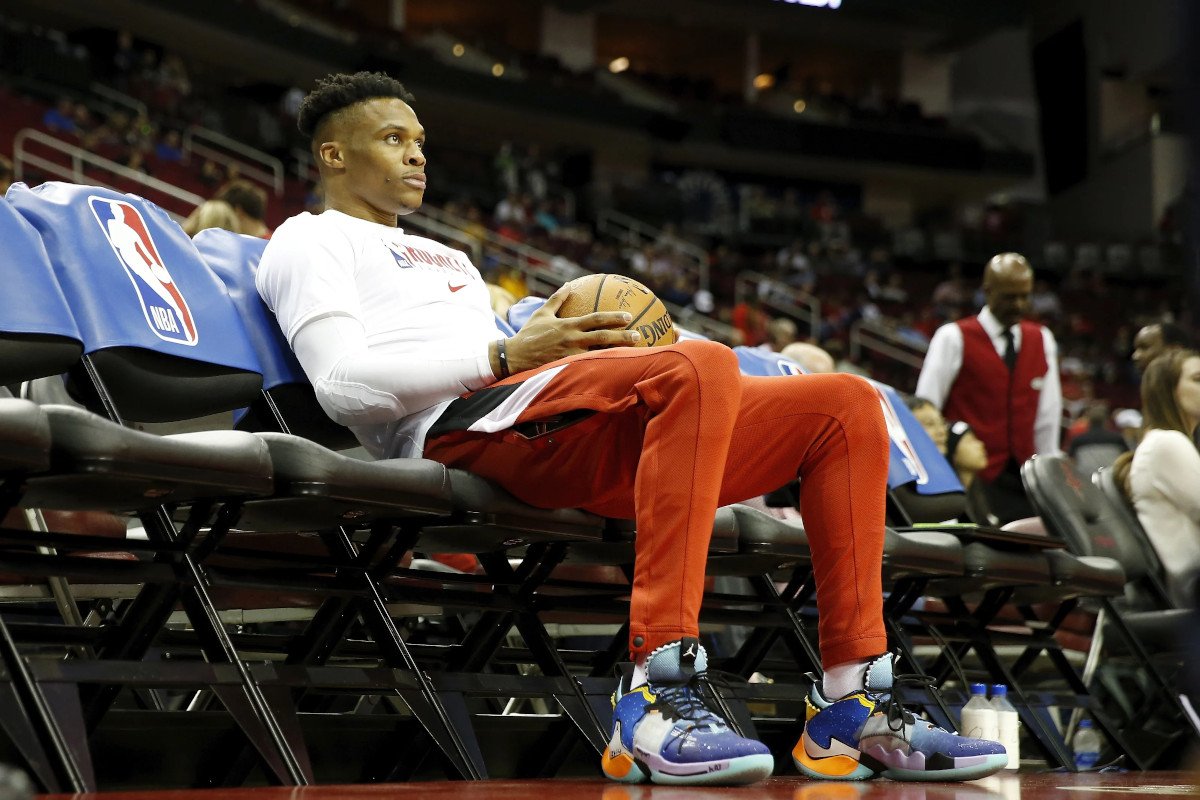 ESPN cited sources who said that a "faction" of about 40 to 50 players expressed uncertainty about the Orlando bubble plan on conference calls this week.
Players Face Extended Isolation in Orlando
Some players have cited concerns, including the coronavirus pandemic, for not wanting to play. But the inability to leave the Disney World campus has also emerged as a major issue. If a player exits the sequestered environment, they won't be able to return unless they go through a 10-day quarantine.
Family members won't be able to enter the Orlando facility until after the first round of the playoffs, which looks to be about seven weeks after players first arrive for training camp in mid-July. That could leave players feeling isolated, a situation that would harm both teams in contention, and those with little hope of winning the NBA Championship.
Some of the also-rans fear that players would prefer not to play rather than be away from their families for an extended period of time. On the other hand, coaches from contenders worry that the unusual environment will impact the competitive drive players require to fight through four rounds of playoff games.
ESPN's Adrian Wojnarowski reported that the NBA and the National Basketball Players Association are working on a provision that will ensure players can stay home without fearing punishment. Under the agreement, players won't be required to restart the season, though they would lose a portion of their salaries for not playing in the games in Orlando.
The NBA and NBPA are expected to agree on a provision that wouldn't require players to restart the season, nor subject them to discipline for staying home, sources tell ESPN. The players would lose a portion of salary for those games missed. https://t.co/WkV5qqEmE5

— Adrian Wojnarowski (@wojespn) June 10, 2020
That could open the door for replacement players to participate. The NBA already planned for replacements if a player tests positive for coronavirus, or becomes injured. Sources told ESPN that the policy could be extended to players who don't want to participate in Orlando.
Protests Leave Some Players Conflicted Over Return
The ongoing police brutality and social justice protests throughout the country may also impact the resumption of the NBA season. Former NBA player Matt Barnes told Yahoo Sports' Dunk Bait that some players on prominent teams have expressed discomfort over returning to play in the current environment.
"A couple guys from the Lakers and the Clippers … there are some whispers about some teams not being comfortable. Some guys want to play and some don't want to play."@Matt_Barnes22 on players wanting injustices in the black community addressed before basketball resumes. pic.twitter.com/C3ULiUaZ7u

— Dunk Bait (@DunkBait) June 7, 2020
"Snoop hit me the other day too talking about it," Barnes said. "I had talked to a few guys, not to mention no names. He said he had talked to a couple of guys from the Lakers and the Clippers. There are some whispers about some teams not being comfortable. Some guys want to play, and some don't want to play."
The NBA announced last week that 22 teams will head to Walt Disney World Resort to finish the season. That group includes all teams currently in playoff positions, as well as six teams within six games of the eighth seed in their respective conferences.
Teams will begin playing regular-season games on July 31. Each team will play eight more regular-season games, after which the top eight teams in each conference will start the playoffs in the traditional best-of-seven format. If the ninth-place team in a conference is within four games of the final spot, then there will be a playoff for the last postseason berth. The eighth seed must win just one game to reach the postseason, while the ninth seed will need to win twice in a row to advance.