The NBA is finalizing plans to restart its season on July 31, with an eye toward wrapping up the finals by Oct. 12 if a Game 7 were to be necessary.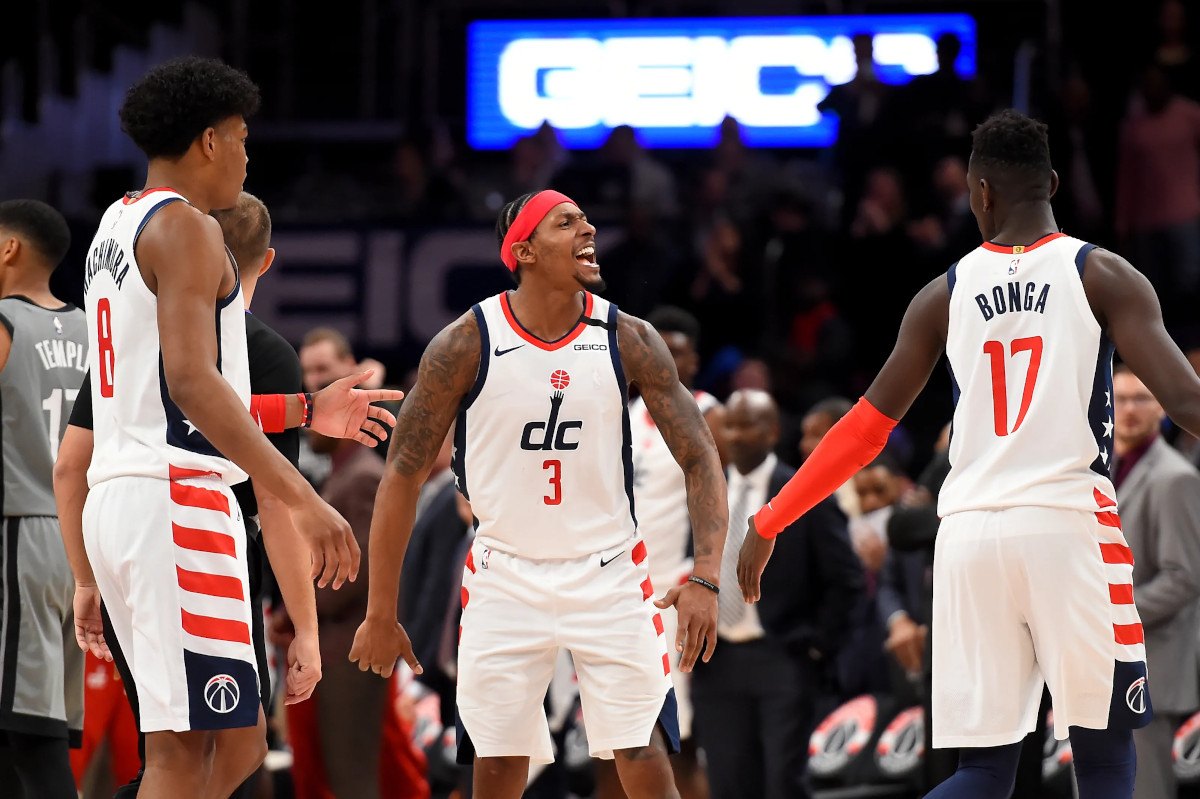 ESPN's Adrian Wojnarowski reported that the NBA's Board of Governors will vote on a proposal Thursday, after the league finalizes some details of the plan with the National Basketball Players Association.
Teams Near Playoff Position Included in Proposal
Currently, the leading return-to-play plan appears to be a 22-team system that would include all teams within six games of a playoff spot. Some mix of a limited number of regular-season games and a play-in tournament would determine the final, postseason berths.
The NBA's Board of Governors has a Thursday meeting set for a vote on a finalized plan to restart the season, per sources. The league is still working through those details with the NBPA. https://t.co/bwZ74S3ldR

— Adrian Wojnarowski (@wojespn) June 2, 2020
The 22-team system would include all of the playoff teams, along with the New Orleans Pelicans, Portland Trail Blazers, Sacramento Kings, San Antonio Spurs, Phoenix Suns, and Washington Wizards. Washington – currently 5.5 games behind the Orlando Magic for the eighth seed – is the only non-playoff team from the Eastern Conference. In the west, Phoenix sits a full six games back of the Memphis Grizzlies for the final playoff spot.
While the 22-team plan appears to be gaining momentum, ESPN reported on Monday that a 20-team return is also under consideration.
"There's a lot of focus right now on a 22-team model of bringing teams back to Orlando in a play-in situation. … Thursday will be the day of the vote and it's expected to overwhelmingly pass."@wojespn on the NBA's return to play. pic.twitter.com/7JRfLaOf2Q

— Get Up (@GetUpESPN) June 1, 2020
"They're lining up behind Adam Silver and they're ready to move toward a plan he, the players' association … work together on," Wojnarowski said Monday on ESPN's morning show, "Get Up." "Thursday will be the day of the vote and it's expected to overwhelmingly pass."
Three-fourths of owners would need to approve a plan in order for it to pass. The most likely scenario would see all teams report to the Wide World of Sports Complex in Orlando, Florida, to finish out the season.
NBA Season Unlikely to Include All Teams, Pool-Play Format
While there is optimism that owners will approve this plan without much opposition, some teams have expressed disappointment that their seasons might end abruptly.
"The biggest thing we can benefit from is playing basketball," Lloyd Pierce, coach of the 20-47 Atlanta Hawks, said on Tuesday, via Yahoo Sports. "If the season is going to resume and we are not a part of it, it hurts our growth, it hurts our product, it hurts out ability to continue the momentum that we need going to next season."
The NBA considered several potential formats for returning to play, including a World Cup-style, pool-play format that would lead into more standard knockout rounds. A survey of all 30 general managers found a slim majority of 16 supported going directly to the playoffs, with a play-in tournament being the second most popular option.
Regardless of the NBA season format, most fans and bettors expect the title race to come down to three teams. FanDuel Sportsbook lists the Milwaukee Bucks (+240) as the slightest of favorites to win the NBA Championship, just ahead of the Los Angeles Lakers (+270) and Los Angeles Clippers (+340).