UFC legend Conor McGregor has once again announced his retirement from the sport, a proclamation he has made several times over the past few years.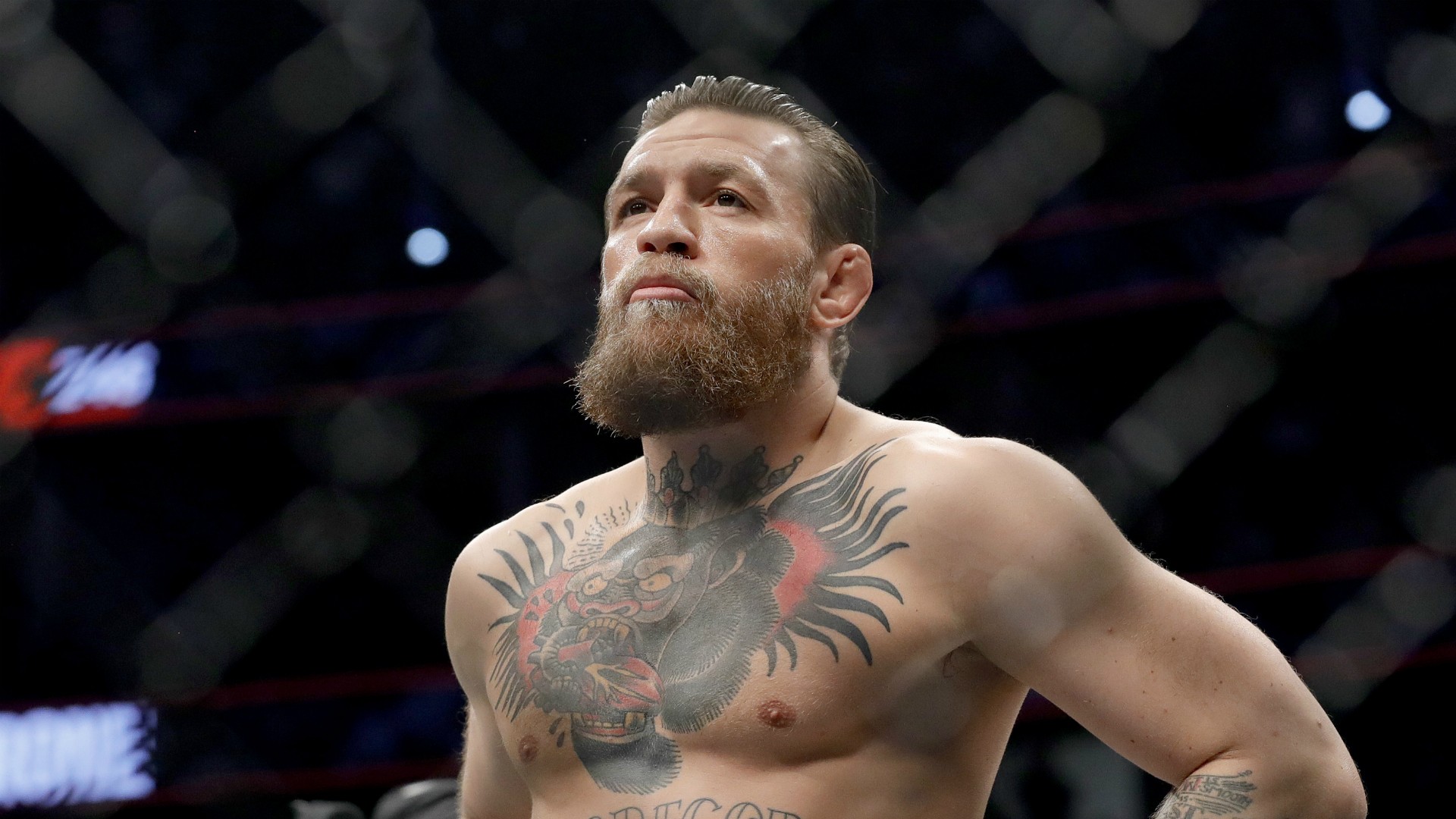 McGregor tweeted his announcement early on Sunday, soon after the conclusion of UFC 250.
McGregor: 'No Buzz' for MMA Anymore
The tweet was direct and understated, and was accompanied by a photo of the former two-division champion with his mother.
Hey guys I've decided to retire from fighting.
Thank you all for the amazing memories! What a ride it's been!
Here is a picture of myself and my mother in Las Vegas post one of my World title wins!
Pick the home of your dreams Mags I love you!
Whatever you desire it's yours ❤️ pic.twitter.com/Dh4ijsZacZ

— Conor McGregor (@TheNotoriousMMA) June 7, 2020
"Hey guys I've decided to retire from fighting," McGregor wrote. "Thank you all for the amazing memories! What a ride it's been!"
McGregor (22-4) later expounded on his reasoning for stepping away from mixed martial arts.
"The game just does not excite me, and that's that," McGregor told ESPN. "There's nothing happening. I'm going through opponent options, and there's nothing really there at the minute. There's nothing that's exciting me."
McGregor told ESPN that even watching the UFC has become uninteresting for him.
"I don't know if it's no crowd," McGregor said. "I don't know what it is. There's just no buzz for me."
McGregor has announced his retirement at least twice before. In March 2016, he retired instead of traveling to the United States to promote a rematch with Nate Diaz. He ultimately went on to fight Diaz in August.
He then announced another retirement in April 2019 while unhappy with how negotiations were progressing with the UFC. Those issues were resolved, and McGregor went on to defeat Donald Cerrone in January, in what currently stands as his last MMA bout.
Cejudo Interested in Featherweight Title Shot
Speaking of retirements, former UFC bantamweight and flyweight champion Henry Cejudo (16-2) says he might return to the Octagon if he gets a title shot against featherweight champion Alexander Volkanovski (21-1).
If Cejudo defeats Volkanovski in a championship bout, he would become the first person to win a UFC title in three different divisions.
"I've done everything in MMA," Cejudo told TMZ. "There would only be one fight that would really bring me back – that would really wake me up in the morning. Other than [boxer] Ryan Garcia, it would be Alexander Volkanovski."
Cejudo announced his retirement after his defense of the UFC bantamweight title against Dominick Cruz at UFC 249.
Miocic Ready to Defend Heavyweight Championship
UFC heavyweight champion Stipe Miocic tweeted on Sunday that he's ready to defend his title. Miocic (19-3), a firefighter and first responder outside of the octagon, has been reluctant to fight during the COVID-19 pandemic and has been unable to train.
The time has come. Who's ready!?#SM #AndStil pic.twitter.com/vF8TftZOpq

— Stipe Miocic (@stipemiocic) June 7, 2020
That was news to the ears of former heavyweight champion Daniel Cormier (22-2), who has expressed an interest in completing a trilogy of fights with Miocic before ending his career.
😍 you're done ! https://t.co/ZRLmCql8ky

— Daniel Cormier (@dc_mma) June 8, 2020
Cormier defeated Miocic by first-round knockout in July 2018. Miocic got his revenge in 2019, coming from behind to stop Cormier in the fourth round of their rematch at UFC 241.