The Oklahoma State Cowboys have slowly worked their way into College Football Playoff contention over the past five weeks, culminating with a rivalry win over Oklahoma last week. Now, they'll face off against Baylor in a Big 12 Championship that carries serious postseason implications.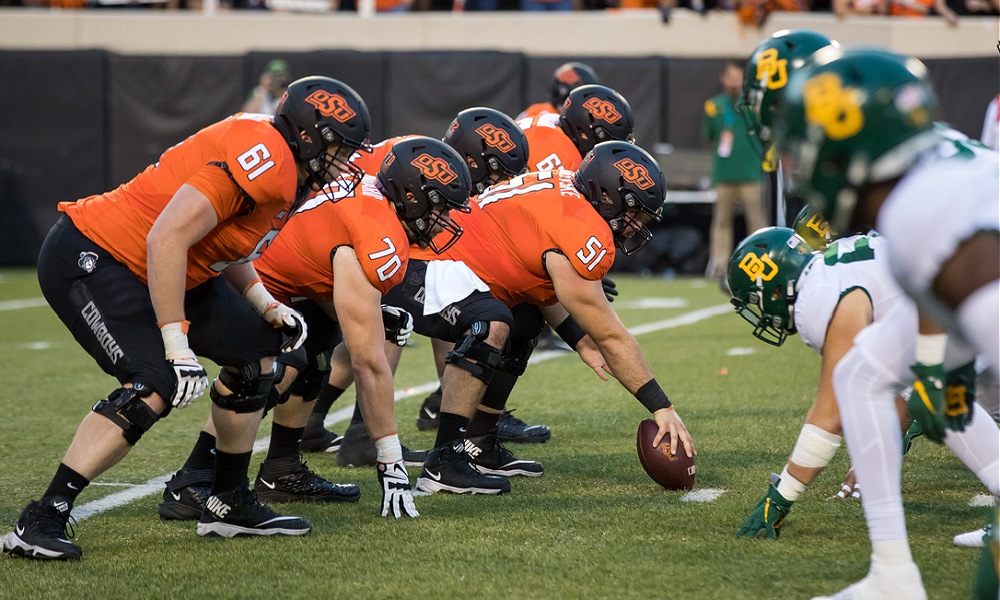 No. 5 Oklahoma State could easily rise into the top four and make the playoffs by winning the Big 12 Championship, while even No. 9 Baylor can dream of scenarios that would put them into the national championship picture.
Oklahoma State eying CFP bid with win
If Oklahoma State (11-1) wins, they would only need a tiny bit of help – at most – to make the playoff field. Should Georgia beat Alabama, then the Crimson Tide should drop behind a one-loss Cowboys team. Alternately, Michigan could lose to Iowa. It's even possible the committee would move Oklahoma State over an undefeated Cincinnati, though that's far less certain.
Meanwhile, Baylor (10-2) needs to win and benefit from a lot of help. That would probably include losses by some of the top contenders – including Cincinnati – and then winning out over Notre Dame for the final spot based on the strength of winning the Big 12 Championship.
Regardless of the CFP scenarios, the Big 12 Championship itself stands as plenty of motivation for both teams. Ever since losing to Iowa State back in October, the Cowboys have been playing with a postseason mentality to get to where they are today.
"Essentially, we've been in a playoff run week to week or Big 12 Championship run the last four weeks," Oklahoma State head coach Mike Gundy told reporters. "If you don't win these last three or four, win enough of them, you don't get in the game anyway."
Baylor and Oklahoma State have already matched up once this season, resulting in a 24-14 home win for the Cowboys. The Bears also dropped a game in November, a disappointing 30-28 loss to TCU. Since then, Baylor has beaten Oklahoma, Kansas State, and Texas Tech to remain on the fringes of playoff contention.
Big 12 Championship rematch a whole new ballgame
Baylor enters Saturday's Big 12 Championship as a 6.5-point underdog, but head coach Dave Aranda says this game should be very different than the first encounter between the two teams.
"The first thing that pops out is, you know, that was our first really road environment, so pressure creates abnormal behavior," Aranda told reporters. "So there were a lot of unforced errors in that game, things that unfortunately we could control that we didn't do a very good job with."
Anytime two teams play for a second time during the season, adjustments are key. But, Aranda says that's hardly different than preparing for a new opponent.
"I think every Sunday you've got a brand new team," Aranda said. "So you play on Saturday, and are taking lessons learned, taking confidence gained, maybe doubt has crept in, maybe belief is strengthened, maybe questions are answered."