The Houston Astros kept their World Series hopes alive with a 9-5 win over the Atlanta Braves in Sunday's Game 5. Now, the series shifts to Houston for Game 6, where the Astros will still need to win both games to deny the Braves their first title since 1995.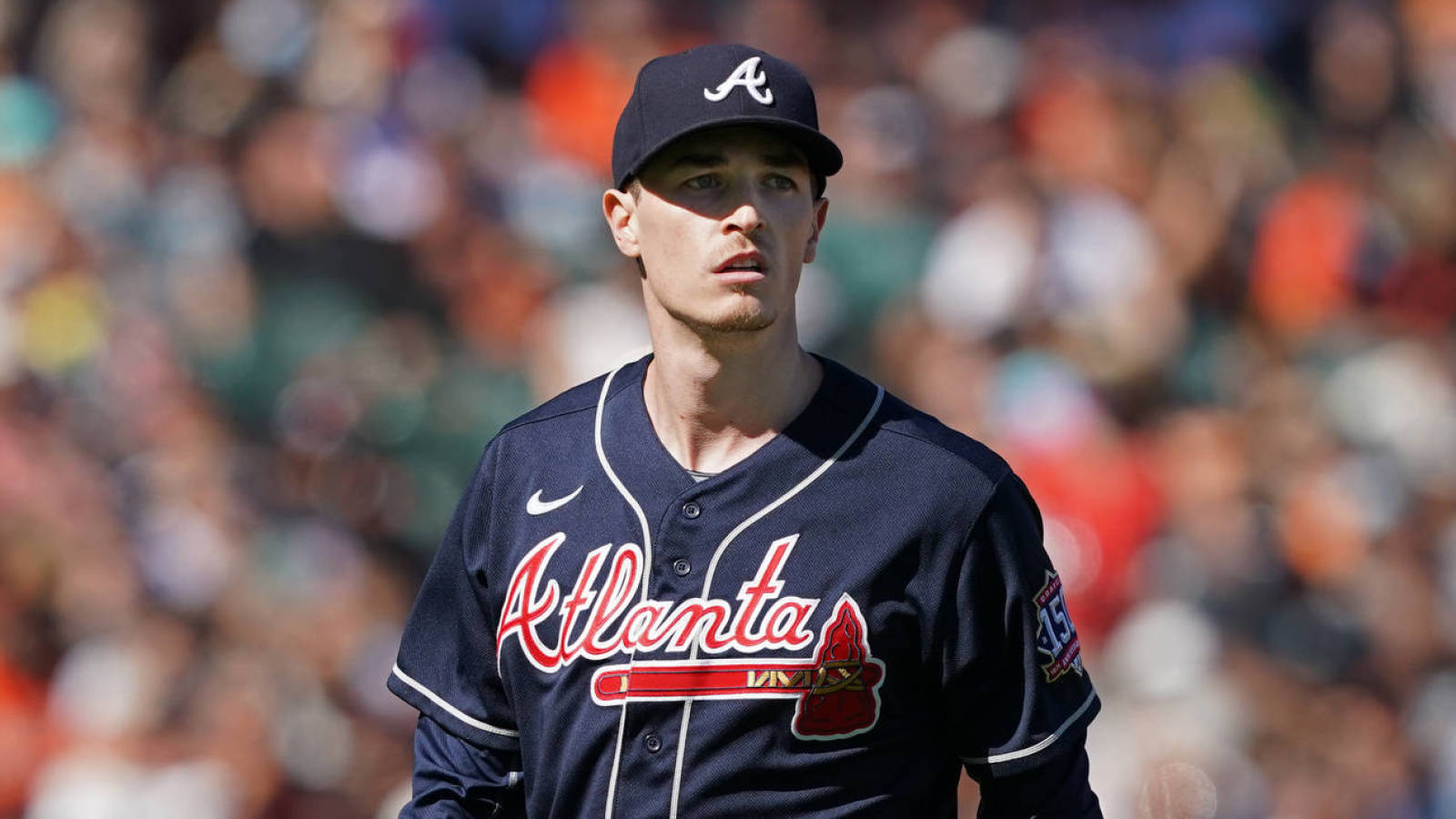 The Astros will feel more confident playing at Minute Maid Park, but the Braves still hold a 3-2 lead in the best-of-seven series.
Baker: Astros facing pressure of elimination
That means that Houston faces a win-or-go-home contest on Tuesday night in Game 6.
"The pressure's still on us because they've got the lead," Houston manager Dusty Baker told reporters. "They've got to win one, and we've got to win two."
The Braves say they feel the same way. While they would have preferred to finish off the series in Atlanta, they remain confident as the series enters the home stretch.
"We're in a really good spot," Atlanta relief pitcher AJ Minter told reporters. "We're up 3-2, going back to Houston. If you told us that at the beginning of the series, we'd be happy with that."
Atlanta has some unfortunate history when it comes to holding 3-1 playoff leads. Last year, the Braves took a 3-1 advantage over the Los Angeles Dodgers in the NLCS, only to see a World Series berth slip from their fingers.
"What we went through with the Dodgers, having a 3-1 lead, I think it taught us to never take our foot off the game," Braves closer Will Smith told the media. "We obviously love the position we're in, but we definitely know there's a still a bunch of work to do."
Fried, Garcia earn critical Game 6 starts
Atlanta will send 27-year-old Max Fried (14-7, 3.04 ERA) to the mound for Game 6. Fried gave up six runs on seven hits in five-plus innings back in Game 2, with almost all of the damage coming in the second inning. Now, Fried will take the opportunity to avenge that loss and bring a World Series title back to Atlanta.
"I'm ready to go out there and leave it all on the field," Fried said of the start. "It's probably going to be my last outing of the year, so there's nothing to hold back."
Luis Garcia (11-8, 3.30 ERA) will start on short rest for the Astros. Garcia started Game 3 on Friday, throwing 3.2 innings and allowing just one run on three hits.
"We think he's the best man for the job," Baker told reporters. "We realize that he has a short leash, but then everybody out there has a short leash and operating on low rest or not full rest."
The Astros enter Game 6 as a -134 pick to beat the Braves (+114), according to FanDuel Sportsbook. However, Atlanta remains the -230 favorite to win the World Series, given their 3-2 lead. Jorge Soler currently leads all World Series MVP contenders, though his +600 odds show that the race is wide open heading into the final two games.