Alexander Volkanovski can continue to build his case as one of the greatest featherweights in MMA history on Saturday night if he can get past the always entertaining Chan Sung Jung in the main event of UFC 273 in Jacksonville, Florida.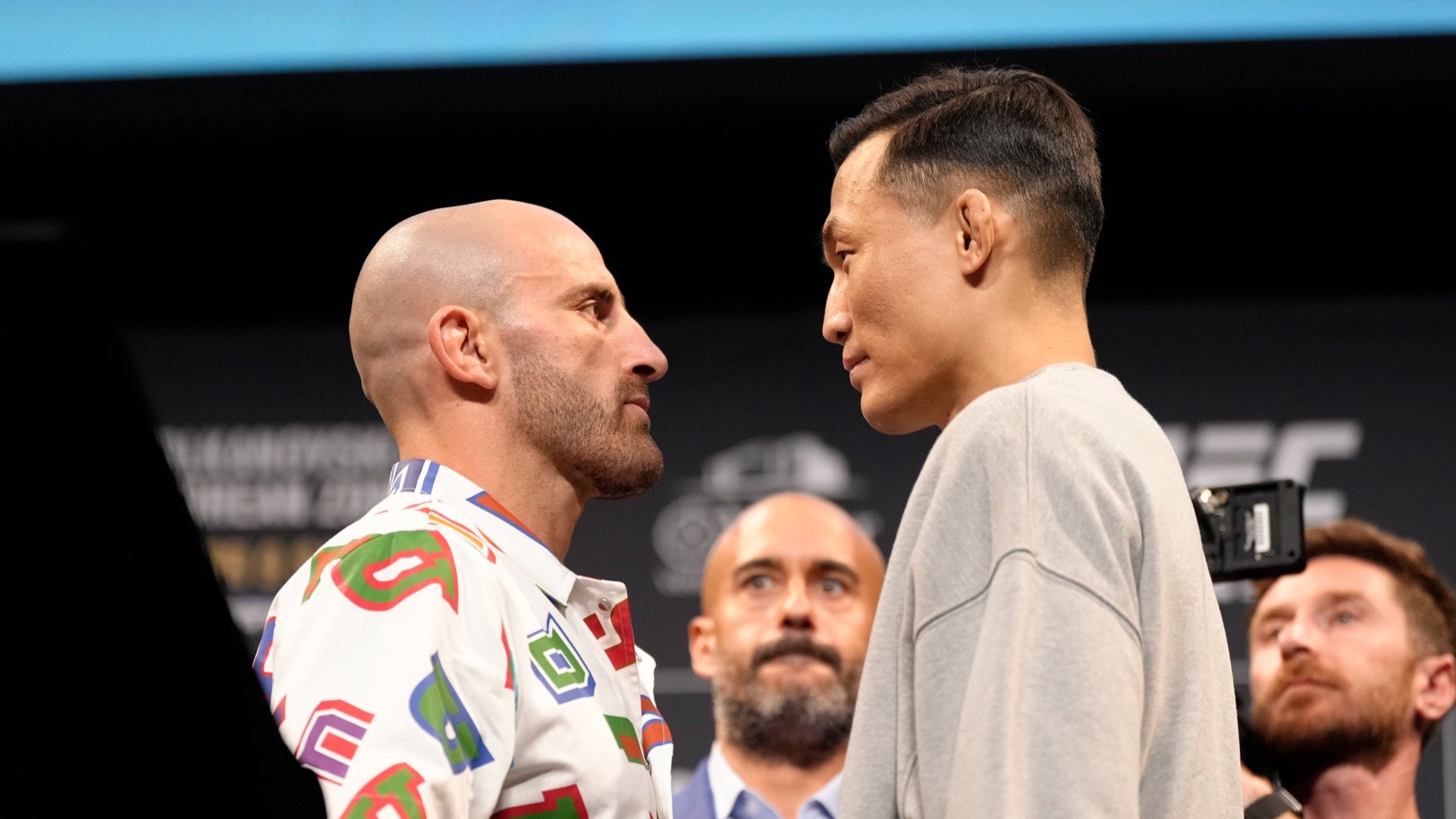 Volkanovski (23-1) is putting his featherweight championship on the line against the "Korean Zombie," the No. 4 contender in the division.
Volkanovski chasing GOAT status
The champion comes into the fight as a substantial favorite. FanDuel Sportsbook lists Volkanovski as an overwhelming -770 pick against Jung (+540).
No matter how likely Volkanovski is to win, he still says this is an important fight for him. In his mind, he must keep winning in order to match other legends such as Jose Aldo when it comes to the featherweight GOAT conversation.
"I believe I've still got more work to do," Volkanovski told reporters. "Do I think I need that many defenses? No, I don't. Do I think I'm there right now? No, I'm not going to claim that yet. I'm going to go ahead and do my thing. If people want to claim it for me, all good. But I've still got some work to do."
Jung (17-6) has fought for the UFC featherweight title before. Back in 2013, he took on Aldo at UFC 163, losing by TKO due to a shoulder injury in the fourth round. While he has had his share of big wins and disappointing losses, Jung has established himself as a fan favorite thanks to his dangerous, counterattacking style.
No nerves for Jung at UFC 273
No matter what the odds may say, Jung told reporters that the matchup with Volkanovski may actually play into his favor.
"I've been fighting with fighters who are exceptionally strong in one certain way, for example, grappling or striking," Jung said. "Volkanovski is well balanced out compared to these fighters who I've met in the past. I think I could finish Volkanovski in all these areas. I'm better than Volkanovski in all of the areas of MMA."
Oddsmakers see Volkanovski's balanced game as an advantage, not a weakness. While Jung will be able to compete in the standup game and is dangerous on the mat, this fight is likely to remain standing. It's hard to see Jung doing enough damage to Volkanovski to endanger the champion. While he may not get a finish, FanDuel sees Volkanovski as a -120 pick to win by decision, and he could build up a large lead on points over the course of the fight.
But Jung has found ways to pull off upsets in the past, and has beaten big names like Dustin Poirier and Frankie Edgar in his long career. And he says he's not feeling any pressure coming into UFC 273.
"I feel these past 15 years have been this process of going for the belt," Jung told reporters. "I'm very prepared, and I'm going to enjoy this fight instead of obligated to win or nervous about taking the belt. I'm going to enjoy it."