The first seven-figure bet on Super Bowl 55 is here. According to BetMGM, a bettor using their app fired away a $2.3 million bet to win $2 million on the Tampa Bay Buccaneers at +3.5 in the upcoming Super Bowl.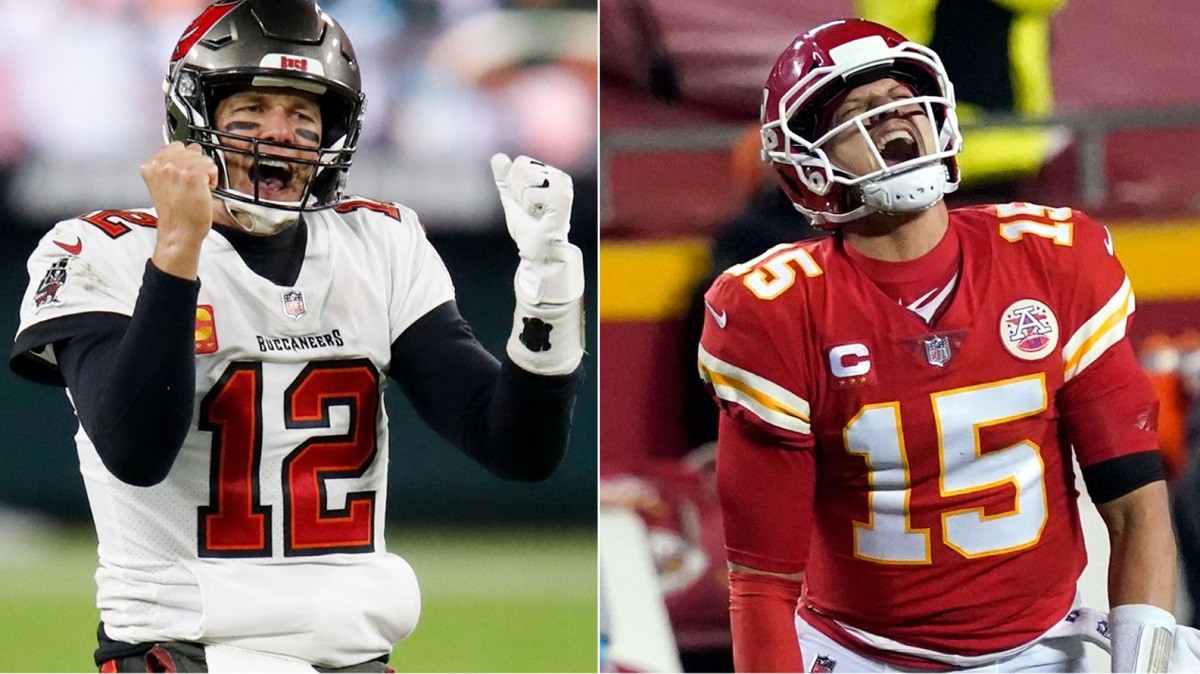 This particular "mysterious" bettor had to lay a little extra juice at -115 than the normal -110 vig. So far, this is the largest bet reported in the mainstream media on the Super Bowl, which kicks off in nine days on Feb. 7.
"This was a bet we were very happy to receive," Jason Scott, VP of trading from BetMGM, told ESPN's David Purdum. "We had previously wrote several other six-figure bets, all on Kansas City, and the public is certainly behind Andy Reid and Patrick Mahomes."
The majority of the big Super Bowl action at BetMGM is on the defending champion Kansas City Chiefs. BetMGM reported that they accepted one money line bet on Kansas City at -180 for $180,000 to win $100,000. They also accepted two bets to win $100,000 on Kansas City at -3.5.
According to a morning report from DraftKings, 58% of their Super Bowl bets are on Tampa Bay getting points, but 71% of their handle is on Kansas City.
The Super Bowl 55 points total still remains at 56 over/under everywhere. DraftKings estimated that 78% of their points total wagers are on the over.
🚨 Major Wager Alert 🚨

A bettor in Vegas just placed a $2,300,000 bet on the Bucs (+3.5)

The wager would win $2 mil 😳 pic.twitter.com/Es8JdFXugi

— BetMGM 🦁 (@BetMGM) January 29, 2021
Big Bet Disclaimer: No Pros, Degens Only
Just a friendly reminder that not all "big" bets reported in the mainstream media are smart bets. Most casinos won't accept a seven-figure wager that comes from a professional sports bettor. They'll gladly take Super Bowl action from deep-pocketed VIPs (e.g., Ben Affleck), or if they know their fishy customer is an action bettor (e.g.,Floyd Mayweather).
The top sports bettors in Las Vegas and around the world have a difficult time getting action down. Some of the sharpest bettors I know are capped a few hundred bucks on their NFL betting limits, especially on apps. But if you're a whale who blows big bucks on baccarat, craps, or blackjack, then casinos will gladly accept your million dollar wager on the Super Bowl. In their eyes, degen bettors can bet whatever they want.
During the halcyon days when the mafia ran Las Vegas, like in Martin Scorsese's film "Casino", sports books such as the Stardust didn't deter action — they welcomed it. These days, if the casinos see a sharp or winning bettor heading their way, the suits will do everything possible to turn away the customer. In the end, they don't want to book bets from consistent winners. Instead, they want life-long losers betting with them. Squares and degens produce profits, but sharps and pros cut into their bottom line.
The Kansas City Chiefs are currently consensus 3-point favorites both in Las Vegas and at online shops overseas. You have to lay extra juice on the favorite in some spots. The Westgate Super Book and Circa Casino offer a -3 line on KC, but bettors must lay -120 if they want to bet the Chiefs to cover the point spread.
Check out OG's extensive coverage of Super Bowl 55.