Get ready for Super Bowl 55! The Tampa Bay Bucs are a +3.5 underdog against the defending champion Kansas City Chiefs, and the over/under total is 57, according to the Westgate Super Book in Las Vegas.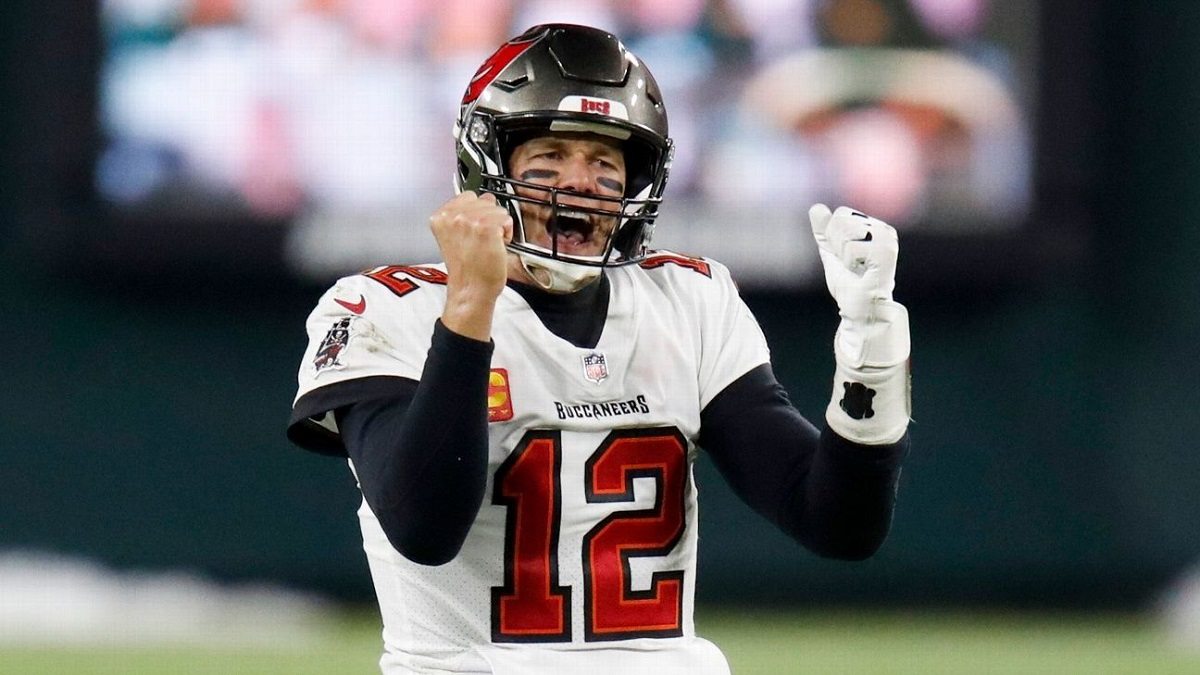 OG has all the important Super Bowl 55 information that you need, including the point spread, over/under points total, kickoff time, date, and location.
Tom Brady will be appearing in his 10th Super Bowl. Brady and the Tampa Bay Bucs won three road games in a row to advance to the big game. The Bucs upended the Green Bay Packers 31-26 and kept Aaron Rodgers in check to win the NFC Championship.
The Kansas City Chiefs defeated the Buffalo Bills 38-24 to win the AFC Championship for the second year in a row. The defending champion Chiefs will try to win back-to-back Super Bowls for the first time since the 2003 and 2004 New England Patriots.
---
SUPER BOWL 55 BETTING POINT SPREAD
Teams: Tampa Bay Bucs (11-5) vs Kansas City Chiefs (14-2)
Date: Feb. 7, 2021
Kick-off: 3:30 pm PT
Location: Raymond James Stadium, Tampa, FL
Point Spread: KC -3.5
Total: 57 over/under
Channel: CBS
Announcers: Tony Romo and Jim Nantz
---
With Raymond James Stadium in Tampa hosting Super Bowl 55, the Bucs have a chance to make NFL history by becoming the first team to win a Super Bowl on their home field.
The Weekend will provide entertainment and perform during the halftime show at Super Bowl 55 this year.
Super Bowl Betting Line and Point Spread History
In the last 20 years, the underdog went 12-7 (Super Bowl 49's closing line as a pick'em between Seattle Seahawks and New England Patriots). Since the first Super Bowl, favorites went 28-23-2 (including one pick'em).
The over/under total is an even split at 10-10 during the last 20 Super Bowl meetings. Since Super Bowl II, the total is a near-even split with the over hitting 27 times and the under hitting in 26 instances.
---
SUPER BOWL POINT SPREAD HISTORY SINCE 2000
Super Bowl 54 KC Chiefs -1.5, Total: 54.5
Super Bowl 53 New England Patriots -2.5, Total: 57.5
Super Bowl 52 New England Patriots -4, Total: 49
Super Bowl 51 New England Patriots -3, Total: 58
Super Bowl 50 Carolina Panthers -5, Total: 43.5
Super Bowl 49 PICK'EM, Total: 47.5
Super Bowl 48 Denver Broncos -2.5, Total: 47.5
Super Bowl 47 San Francisco 49ers -4.5, Total: 48
Super Bowl 46 New England Patriots -2.5, Total: 53
Super Bowl 45 Green Bay Packers -3, Total: 45
Super Bowl 44 Indianapolis Colts -5, Total: 45
Super Bowl 43 Pittsburgh Steelers -7, Total: 46
Super Bowl 42 New England Patriots -12, Total: 55
Super Bowl 41 Indianapolis Colts -7, Total: 47
Super Bowl 40 Pittsburgh Steelers -4, Total: 47
Super Bowl 39 New England Patriots -7, Total: 46.5
Super Bowl 38 New England Patriots -7, Total: 37.5
Super Bowl 37 Oakland Raiders -4, Total: 44
Super Bowl 36 St. Louis Rams -14, Total: 53
Super Bowl 35 Baltimore Ravens -3, Total: 33
---
Last year, the Kansas City Chiefs opened as a -1.5 favorite over the San Francisco 49ers in Super Bowl 54, which also had an over/under total of 54.5. Kansas City won 31-20 and easily covered the point spread. The total of 51 went under.
More Super Bowl 55 Links
Take a look at the OG List of Super Bowl MVP winners.
We also compiled a complete list of Super Bowl winners and champions.
Super Bowl commercials are usually the biggest day of the year for advertisers and marketers. However, big brands like Coca-Cola are sitting out Super Bowl 55, and will not air a new commercial this year.