On Wednesday, the world watched as Joe Biden became the 46th President of the United States of America. The inauguration marked a dramatic change for America, and came as a surprise to many clinging to theories about how former president Donald Trump would hold on to power.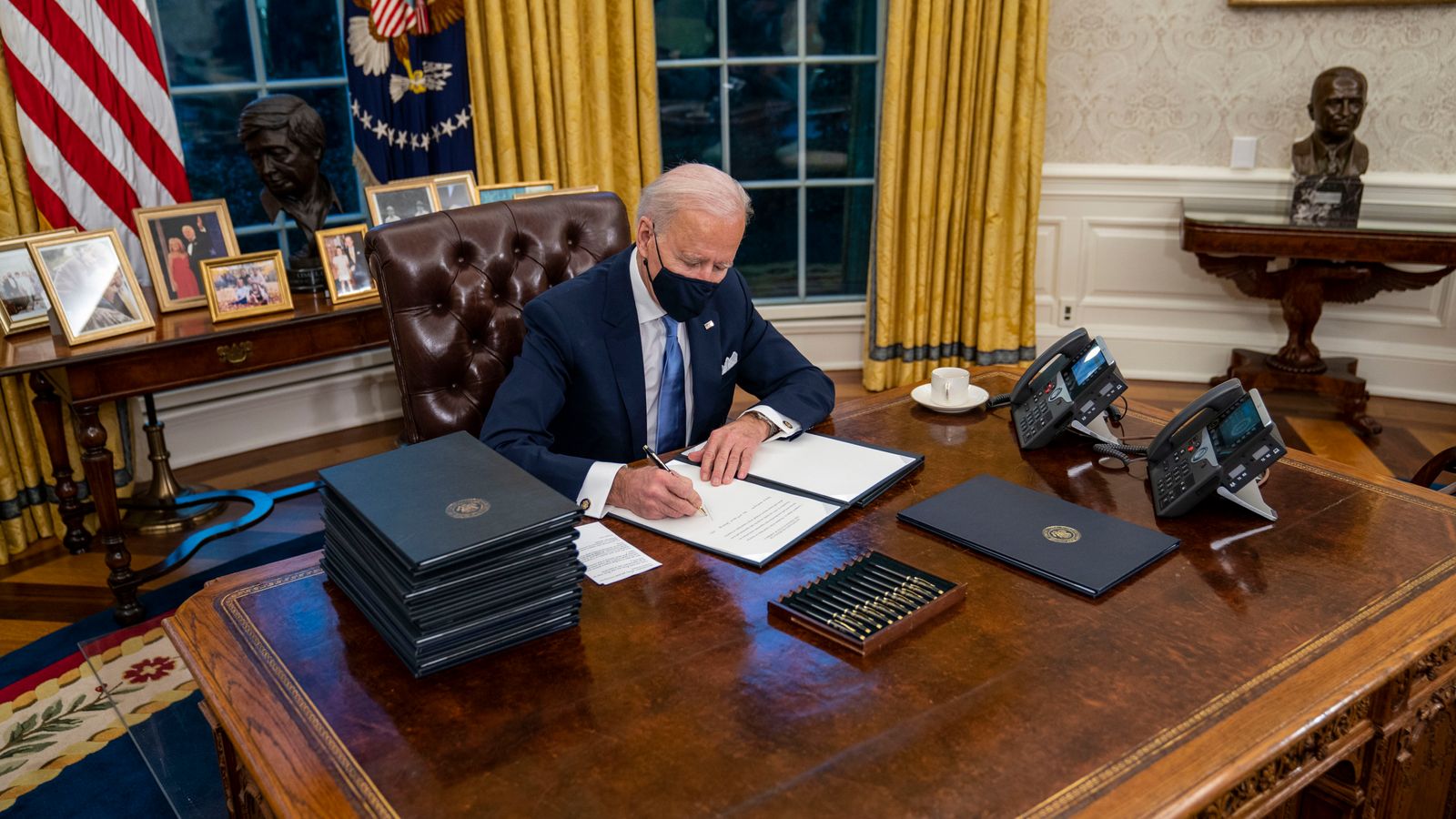 Yet, there are those who still don't believe that Biden won, some of whom have pointed to our old stories about sportsbooks delaying payouts on election bets as proof. But, those stories are outdated: even the most hesitant of bookmakers have now paid customers who bet on Biden to win the presidency.
Sportsbooks Pay Presidential Election Bets After Long Delay
In the immediate aftermath of Election Day, few, if any, sportsbooks settled their presidential election markets, and with good reason. The results remained unclear, and it wasn't until several days later that news networks began projecting that Biden would claim the presidency.
As additional results came in and the size of Biden's Electoral College victory came into focus, it was clear that recounts wouldn't impact results in even the closest states. Still, many sportsbooks waited, as Trump and his campaign launched a litany of lawsuits in battlegrounds across the country.
Even after those cases were dismissed, some bookmakers chose to wait until after the Electoral College convened to settle their markets. In the world of prediction markets, some Trump supporters held firm: as late as Dec. 4, Trump shares were trading at about $0.13 for a $1 payout if he won — an astoundingly high price considering the lack of a traditional path to victory for the sitting president.
Sportsbooks began clarifying their positions on Dec. 14, when the Electoral College certified the results of the election. Betfair settled its bets that day, with others quickly following. BetOnline became the last major sportsbook to officially deem Biden as the winner on Dec. 15.
Harris, Biden Favored for 2024
That doesn't mean that every single market about the election has been settled, at least on some prediction markets. At PredictIt, there are still outstanding shares in markets related to margin of victory and total turnout for the presidential election. Those markets will remain open until the Federal Election Commission releases its final, official tally of the results, which will likely come in March.
But rest assured, all bets on the 2020 presidential election are settled and paid, no matter what you might hear in some corners of the internet. Now, presidential betting turns to 2024, where major sportsbooks have already released odds on who will win the next four years in the White House.
---
2024 Presidential Election Odds (via Bovada)
Kamala Harris: +450
Joe Biden: +600
Donald Trump Sr.: +800
Nikki Haley: +1200
Andrew Yang: +1600
Mike Pence: +1600
Michelle Obama: +2000
Pete Buttigieg: +2000
---
Bovada lists current Vice President Kamala Harris as the +450 favorite to take over the top job in 2024, just ahead of Biden (+600). Among GOP hopefuls, Trump (+800) and Nikki Haley (+1200) lead, with former Vice President Mike Pence (+1600) also in the mix. With two years before even the most ambitious candidates will likely begin their campaigns, the field is wide open and, hopefully, this market will be settled as early as Nov. 4, 2024.