If you're awaiting for Zion Williamson to suit up for the New Orleans Pelicans this season, you're in bad luck. Zion missed the entire season for the Pelicans while recovering from a broken foot, but he suffered multiple setbacks in his rehab, and most likely going under the knife for a second surgery to fix his initial injury.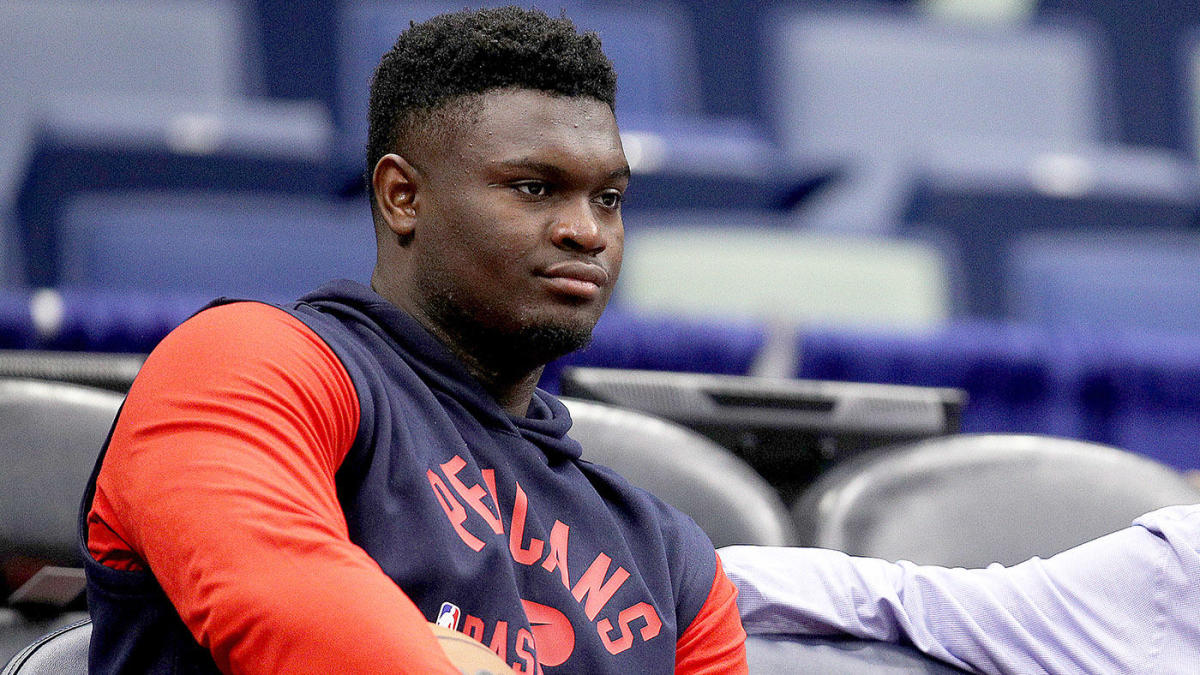 It's just another injury bad beat for Zion and the Pelicans. The former #1 pick in the 2019 NBA Draft has been plague with one injury after another since he arrived in New Orleans. He missed 117 games and appeared in just 85 over the last three seasons. He has not played a single game this year while trying to come back from a fractured right foot and subsequent surgery.
Zion ER
Zion missed 34 games during his rookie season with a partial MCL tear. However, when he finally took the court, the Pelicans caught a glimpse of the budding superstar. He appeared in only 24 games, but averaged 22.5 points and 6.3 rebounds per game. He also shot 42.5% from 3-point range, which was a bit surprising because the big knock against Zion heading into the NBA was that he wasn't a 3-point threat.
Zion did not suffer a sophomore slump and he looked even better in his second season with the Pelicans. In 61 games, he averaged 27 points, 7.2 rebounds, and 3.7 assists per game. He missed the last two weeks of the season with a broken finger, but the Pelicans were thrilled with his progress heading into the 2021-22 season.
Disaster struck in the offseason. Zion suffered a foot injury during summer workouts. He was diagnosed with fractured fifth metatarsal on his right foot. Zion underwent surgery, but the Pelicans were hopeful he could be ready in time for the start of the regular season.
By the time training camp began, the Pelicans said that Zion's recovery was behind schedule and that they hoped he could be back by the end of 2021. Zion and the Pelicans thought he could return to practice in early December. However, he experienced swelling and pain in his right foot during workouts. An MRI revealed another setback. The team opted for an injection to expedite the healing process.
The injection did not work, and it's back to square one. Almost two months later, everyone is frustrated, especially Zion. At this point, Zion is leaning toward a second surgery. At any rate, he's most likely dunzo for the season.
Future in NOLA Murky for Zion
Zion has one more season under his initial four-year rookie contract, which was worth $44.2 million. He's slated to earn $13.5 million in 2022-23. There's a good chance that the Pelicans move on from Zion, who has now missed more games due to injury than he's actually played.
Zion hinted that he'd love to play for the New York Knicks. He said that Madison Square Garden is his favorite venue to play basketball. The Knicks tanked in the 2018-19 season for a shot at securing Zion in the 2019 NBA Draft. However, the Pelicans won the lottery and secured Zion.
If you could go back in time and do the 2019 NBA Draft all over again, the Pelicans might've passed on Zion and selected Ja Morant with the #1 pick instead. Morant is having a standout season averaging 26.8 points and 6.9 assists per game. He made the All-Star Game this year and he was our pick for MVP in OG's NBA Midseason Awards. Morant is on track to win Most Improved Player and he could get some actual MVP votes. More importantly, Morant played 176 games over the last three seasons versus just 85 from Zion.