While the college football season is in jeopardy, NCAA officials guaranteed there will be an NCAA Men's Basketball Tournament in 2021. March Madness was canceled this year because of the COVID-19 pandemic. It was one of the first major sporting events to fall victim to the disease.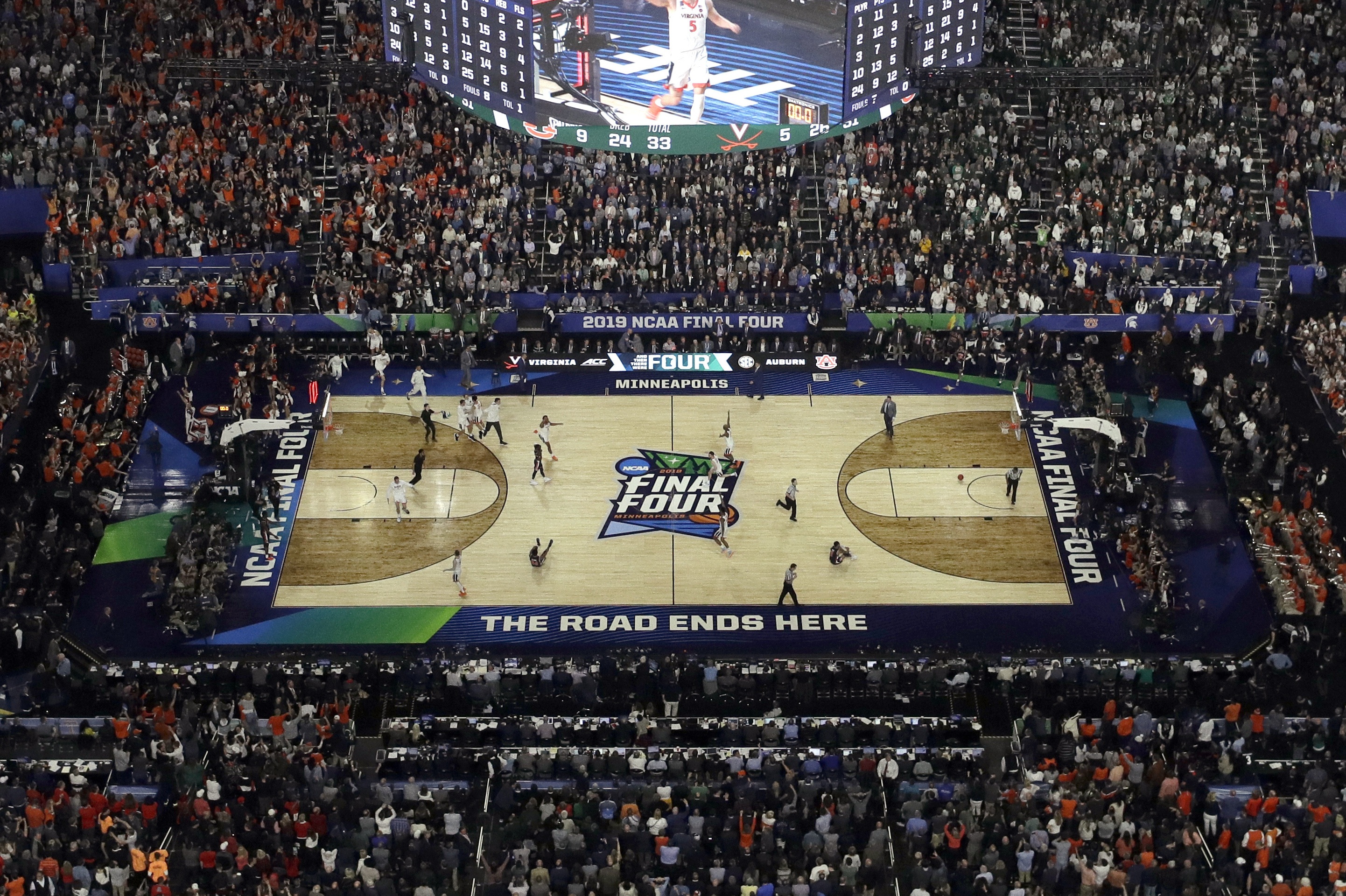 Dan Gavitt, NCAA senior vice president of basketball, made the bold declaration that the NCAA Men's Basketball Tournament will go on in March 2021. He posted a video statement Wednesday on Twitter.
"We are going to have a tournament," Gavitt said. "It's going to be special. We have our preferences about how we'd like to have it be, but if we have to adjust to the virus, which we don't control, we will adjust accordingly."
Gavitt did say the NCAA will do everything to ensure the tournament will be run carefully.
"The health and safety of the players and the coaches, and all the people around the games — the referees and fans — will be primary," Gavitt said. "But ultimately, it will also include determining a national champion in the fairest and most equitable way that we can under these unusual circumstances. Our first and primary goal and preference is to have the tournament on the dates that are set, at the venues that are predetermined. But if the virus necessitates a different path, we will adjust accordingly."
Support for NCAA Men's Basketball Tournament
Gavitt isn't the only one who's in favor of having the tournament next year. Duke coach Mike Krzyzewski told reporters in July that it's vital that there's an NCAA Men's Basketball Tournament.
"We need to have the NCAA Tournament and we need to have some contingency plans based on when the season would start," Krzyzewski said. "Everyone says it's going to start on time. We'll see. I would like for us to take a great look at contingency plans, when it might also be. Can it be in April, can it be in May? But we need – and the NCAA needs – (the) men's NCAA Tournament. If you don't have it two years in a row, the NCAA, financially, could go in another direction."
---
Odds to Win NCAA Men's Basketball Tournament
Gonzaga: +900
Virginia: +900
Kansas: +1000
Kentucky: +1200
Michigan State: +1200
Creighton: +1400
Duke: +1400
Baylor: +1600
Florida State: +2000
North Carolina: +2000
Wisconsin: +2000
Dayton: +2500
Florida: +2500
Tennessee: +5000
Source: BetOnline
---
Others involved in the sport suggest that delaying the NCAA Men's Basketball Tournament might happen if the pandemic is still out of control. Moving March Madness to April or May is a possibility.
Avoiding Mistakes of College Football
NCAA schools were mostly in agreement that the Men's Basketball Tournament should be canceled. That hasn't been the case with college football. On Tuesday, the Big Ten and Pac-12 postponed their college football seasons. The Big 12 on Wednesday, however, said it plans on playing its season.
"I am very optimistic about moving forward," Big 12 commissioner Bob Bowlsby said. "Having said that, however, if we get to a point where we have a crossroads and the information contraindicates going forward, we know that we can pivot quickly to protect student athletes and to do something different if what we're doing isn't working."
Gavitt said basketball programs should learn from the issues that football programs are currently facing, and says the hope is to avoid any confusion around next year's schedule, and March Madness.
"We'll be flexible. We'll be nimble and we'll deliver what the country is desperately looking for again, and that's just an incredible March Madness tournament in 2021," Gavitt said.