Nikola Jokic, two-time All-Star with the Denver Nuggets, tested positive for coronavirus in his home country of Serbia. Jokic came in contract with tennis star, Novak Djokovic, who also tested positive for COVID-19.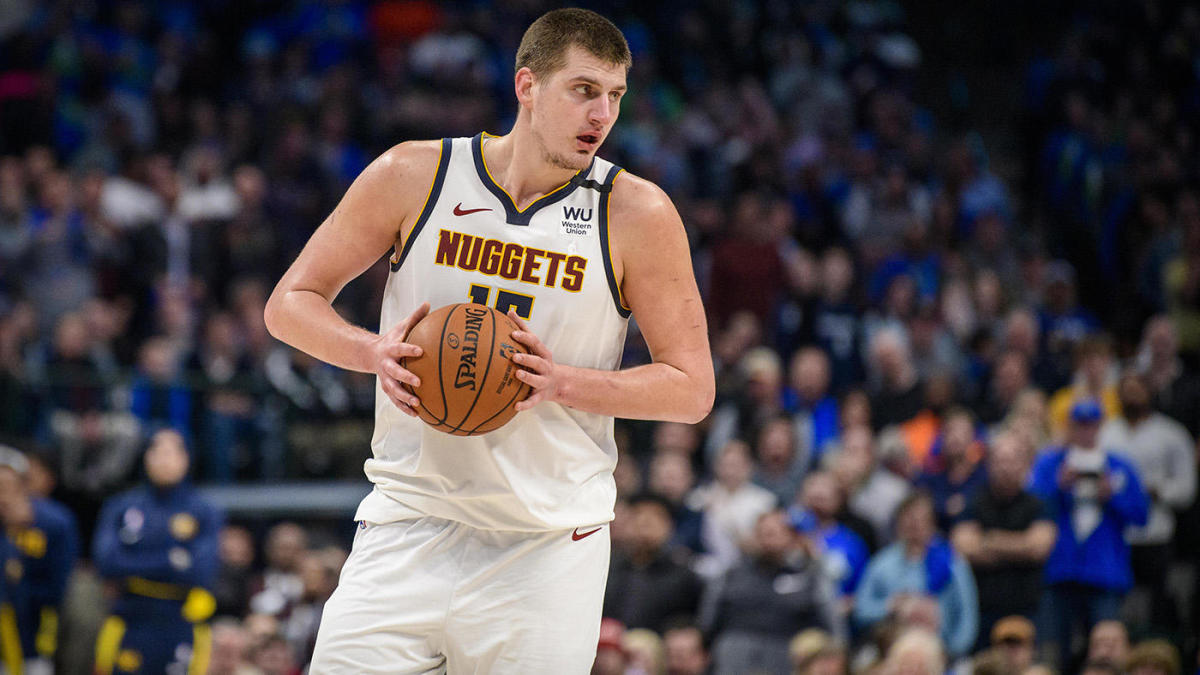 Jokic, 25, encountered Djokovic in Belgrade. Jokic tested positive for coronavirus last week and he's been asymptomatic. He will remain in quarantine for another week before he's cleared to fly to Denver, Colorado to rejoin his team in training camp.
According to the NBA's new health mandate, players must pass (aka test negative) two COVID-19 tests in a 24-hour window before they're cleared for any activities.
A slimmer Jokic surprised everyone when a picture of his leaner self made the rounds on social media. A svelte Jokic dropped 40 pounds during the lockdown.
When the NBA suspended operations on March 11, the Denver Nuggets were the third-best team in the West with a 43-22 record.
According to the latest update by the Westgate SuperBook, the Denver Nuggets are 25/1 odds to win the 2020 NBA Championship. The news of the positive coronavirus test didn't move the needle on the Nuggets odds.
Denver's head coach, Michael Malone, tested positive for coronavirus back in March. He fully recovered.
"I like to say that I got coronavirus and I kicked its butt," joked Malone after his bout with COVID-19.
The NBA is in big trouble pic.twitter.com/AwO1uRKj70

— Luke Thompson (@lukethompsono) June 11, 2020
Heck of a Year for Jokic
Jokic guided the Nuggets to the Western Conference semifinals. The seven-game series against the Portland Trail Blazers might have been the most exciting single series of the 2019 NBA Playoffs. Both teams played a grueling quadruple overtime game. Obviously, the 4OT game and seven-game series drained the eventual winners, the Blazers. The Golden State Warriors swept the gassed Blazers in the West Finals.
In the 2019 postseason, Jokic elevated his game and averaged 25.1 points (up from 20.1 ppg during the regular season), 13 rebounds, and 8.4 assists per game.
Last summer, Jokic played for Serbia in the FIBA World Cup. Team USA struggled the entire time they played in China. France upset the USA in the quarterfinals, and Argentina upset Serbia in the quarterfinals. Jokic and Serbia were the favorites to win the World Cup once word got out that the Americans were banged-up and clearly not the best team in the tournament.
This season, Jokic led the Nuggets with 20.2 points, 10.2 rebounds, and 6.9 assists per game.
The Nuggets selected Jokic with the 41st overall pick in the 2014 NBA Draft. He appeared on two All-Star teams in the last two seasons. LeBron James picked Jokic for his squad in the 2020 NBAB All-Star Game.