Serbia's quest for a basketball world championship ended early Tuesday as Argentina upset the gold medal contender 97-87 in the FIBA World Cup quarterfinals.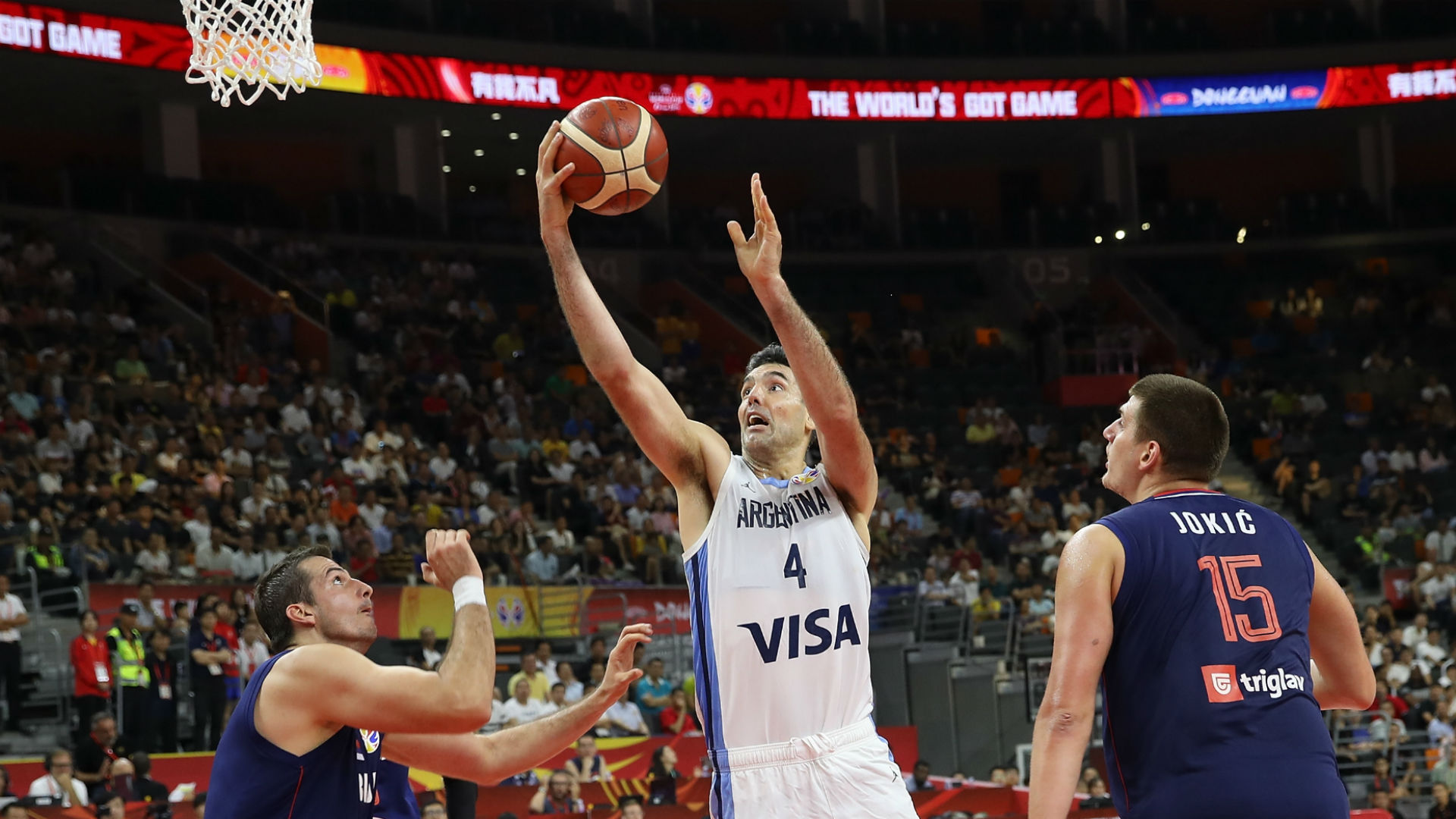 Argentina, which is best remembered for winning the Olympic gold medal in men's basketball back in 2004, was paced by 20 points from 39-year-old Luis Scola, the only man on the Argentinian roster who was a part of that championship team.
Serbia Fails to Live Up to Favorite Status
Point guard Facundo Campazzo added 18 points and 12 assists to lead Argentina into its first FIBA World Cup semifinal since 2006.
"Campazzo absolutely dominated the game," Serbian coach Aleksander Dordevic told reporters after the game. "This is really his victory. Scola is their emotional leader and maybe one of the biggest legends of all times in basketball, and he really picked up their winning ability."
Serbia was considered the second-favorite in the FIBA World Cup, ranked only narrowly behind Team USA. While the American team was still seen as the deepest collection of NBA talent in the tournament, and Greece likely had the best player in the competition in Giannis Antetokounmpo, Serbia had its own first-team All-NBA superstar in center Nikola Jokic, with several other NBA players also on their roster.
Jokic had a solid game, scoring 16 points and grabbing 10 rebounds against Argentina, while Bogdan Bogdanovic picked up another 21 points. But it wasn't enough to keep up with the Argentinians, who started the fourth quarter with a 1-point lead, and pulled away with a 19-6 run after Serbia briefly pulled in front.
While Serbia may have come in as the favorite, however, Scola told reporters that his team shouldn't be seen as spoilers.
"It just bothers me that people keep talking about miracle, keep talking about surprise, keep talking about nobody believing," Scola said. "I'll tell you, there were 22 people that believed for the last two months that we were going to be here."
Argentina will now play the winner of Wednesday's quarterfinal between the United States and France. Team USA enters the matchup as an 8.5-point favorite, according to FanDuel Sportsbook.
Spain Reaches FIBA World Cup Semifinals
Also on Tuesday, perennial basketball contender Spain defeated Poland 90-78 to advance to the other semifinal. Spain was led by Ricky Rubio, who scored 19 points, and helped spark an 11-0 run that helped the Spaniards put away the game late.
Willy Hernangomez scored 18 points and Rudy Fernandez contributed 16 for Spain, which remains undefeated in the FIBA World Cup this year. A.J. Slaughter led Poland with 19 points.
Spain awaits the winner of Australia (-10.5) and the Czech Republic, who will play Wednesday morning.
The surprise elimination of Serbia has strengthened the United States' position as favorite to win the FIBA World Cup. FanDuel now lists Team USA as a -180 pick to claim the tournament crown, ahead of Spain (+360) and Australia (+600).