Five unbeaten teams in the NFL want to stay on the prefect path while four winless teams are on a desperate mission to end their disastrous starts during Week 5.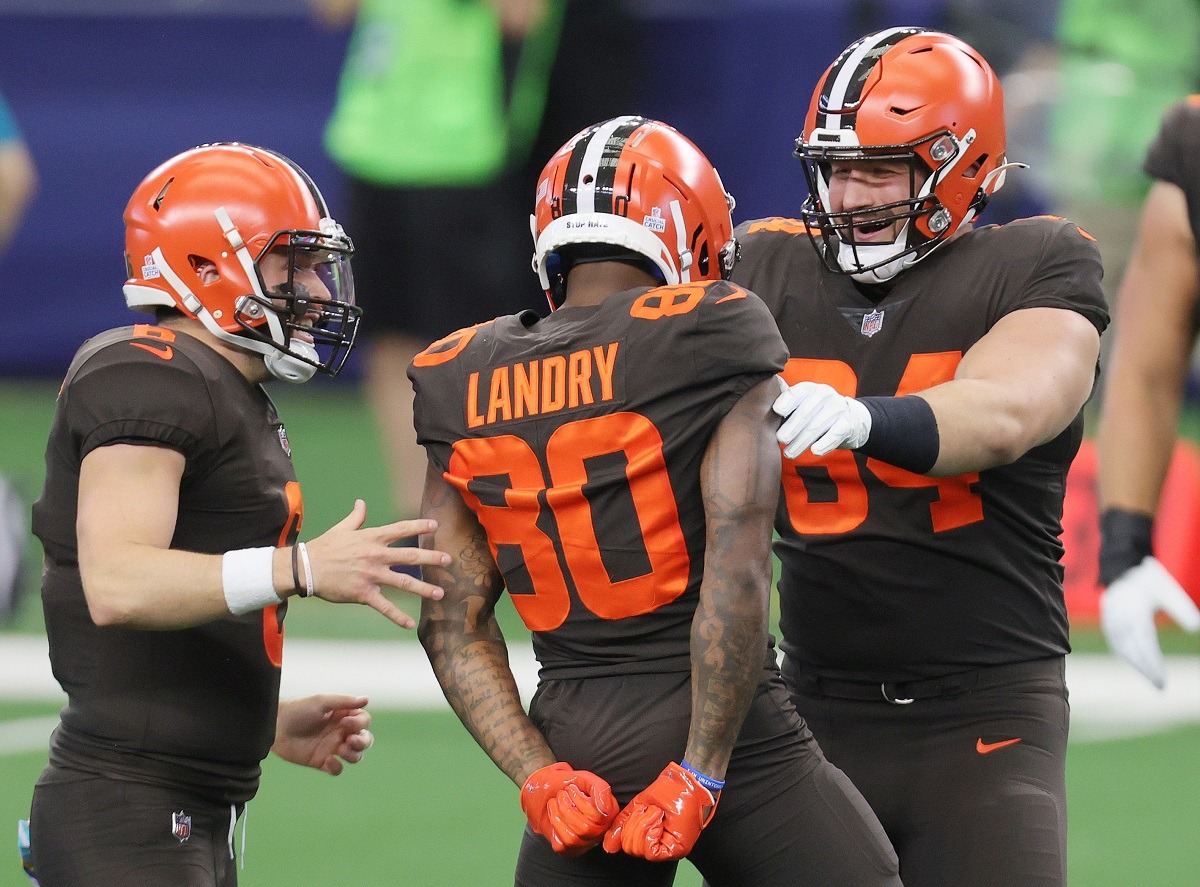 Playing during a pandemic continues to be problematic for the NFL. Two NFL games were rescheduled in Week 5 due to a COVID-19 breakout with the Tennessee Titans.
The NFL will play its first Tuesday Night Football Game with the Buffalo Bills heading to Tennessee.
The New England Patriots and Denver Broncos game got pushed back to Monday due to a minor outbreak with the Patriots.
The first official bye week arrived in Week 5, with the NFL awarding the Green Bay Packers and Detroit Lions a week off. Pittsburgh and Tennessee were sent on a COVID-induced, early bye week in Week 4 due to the Titans' outbreak.
Here's your quickie rundown for Week 5.
Perfecto
Las Vegas Raiders (2-2) at Kansas City Chiefs (4-0) … Kansas City allows only 17.5 ppg, ranked #2 overall behind the Colts. The Super Bowl champs keep rolling as the marauders from Sin City arrive for a throwdown at Arrowhead. LINE: KC -12
Philadelphia Eagles (1-2-1) at Pittsburgh Steelers (3-0) … The Steelers took a bad beat when they were forced to take an early bye week when the Titans got infected with the virus. The Eagles finally booked their first W of the season to lead a crappy NFC East, for now. LINE: Pittsburgh -7
SNF: Minnesota Vikings (1-3) at Seattle Seahawks (4-0) … The Russell Wilson touchdown machine will be on full display for Sunday Night Football. Seattle averages 35.5 ppg, which is second-best in the league. With a high-octane offense like that, the Seahawks don't have to sweat losing the advantage of the "12th Man" and loudest home field in the NFL (without any fans in attendance). It's a high total at 56.5 o/u, but if you love overs, then jump on it! LINE: Seattle -7
Russell Wilson's helmet communication system went out during a third quarter drive, so he called his own plays and led the Seahawks to a TD 💪💪 @DangeRussWilson pic.twitter.com/hBuT0qTm76

— The Checkdown (@thecheckdown) October 14, 2019
NFL Week 5: Game of the Week?
Indianapolis Colts (3-1) at Cleveland Browns (3-1) … Baker Mayfield and the Dog Pound in Cleveland host Philip Rivers and the Colts. Each eccentric quarterback attempts to lead their teams to a 4-1 start. The Colts' D, the best in the NFL, allows a mere 14 points per game. Mayfield will be challenged, but he has Kareem Hunt ready to test Indy's brick-wall run defense. The Colts defense continues to keep offenses in check even when there's an offensive explosion across the NFL, with this season on pace to set the NFL scoring record.  LINE: Cleveland+1
WOW
WOW
WOW

Hat trick @obj! 🎩🎩🎩

📺: @foxsports pic.twitter.com/czMPjIpuS8

— Cleveland Browns (@Browns) October 4, 2020
The One Win Club
Cincinnati Bengals (1-2-1) at Baltimore Ravens (3-1) … Lamar Jackson has a sore knee, but if he plays, the Ravens will be favorites by more than two touchdowns. The Bengals aren't as bad as you think, and #1 pick Joe Burrow improves every week. LINE: Cincy +15
Miami Dolphins (1-3) at San Francisco 49ers (2-2) … Jimmy G practiced this week, and he's expected to play in Week 5 against the visiting Fish and FitzMagic, which sounds like a fourth-tier jamband that would be playing at Bonnaroo. LINE: SF -9
LA Rams (3-1) at Washington (1-3) … Washington benched slumping Dwayne Haskins in favor of Kyle Allen, who was Cam Newtons's backup with the Carolina Panthers and followed Ron Rivera to DC. The Rams' defense, ranked #6 overall, allows only 20 points per game. Aside from a loss to the Buffalo Bills, the Rams look much stronger than last season's squad that bubbled the postseason. LINE: LA Rams -7
Turnin' on the jets! 💨@CooperKupp takes it 55 yards for the touchdown! 🙌 pic.twitter.com/ZIPO8e80Uf

— Los Angeles Rams (@RamsNFL) October 4, 2020
Winless Chumps
Arizona Cardinals (2-2) at New York Jets (0-4) … The winless, sad-sack, LOL Jets lost on Thursday Night Football in Week 4. They had extra time to prepare for the Arizona Cardinals and a real offensive genius, Kliff Kingsbury, but then lost a full day of practice on Friday due to a positive COVID test. Joe Flacco gets the start for Gang Green, but I doubt that matters. LINE: Arizona -7
Carolina Panthers (2-2) at Atlanta Falcons (0-4) … Carolina QB Teddy Bridgewater will light up the porous Falcons defense, ranked second-worst in pass yardage, allowed (341.5 yards per game) and ranked second-worst in points allowed (34.5 ppg). LINE: Carolina +2
Jacksonville Jaguars (1-3) at Houston Texans (0-4) … The Texans finally fired beleaguered coach and GM Bill O'Brien. If there's ever a time to back the Texans, it's this week. Whenever an unpopular coach gets fired in the middle of a losing skid, the players are fired up for their next game. But can Minshew Mania spoil the Texans' chance to turn around the franchise? LINE: Houston -5.5
New York Giants (0-4) at Dallas Cowboys (1-3) … The Giants and the LOL Jets continue to slug it out for the worst team in the NFL. Danny Dimes and the G-Men head to the outskirts of Dallas to play in the guady cathedral known as the Jerry Dome. The points-starved Giants (ranked #32 with 11.8 ppg) finally catch a break against the worst defense in the NFL. Opponents score an NFL-high 36.5 points per game against the invisible Dallas defense. LINE: NY Giants +8.5
NFL Week 5: TV Games
MNF: Denver Broncos (1-3) at New England Patriots (2-2) … The suits at the NFL bumped this game to a Monday afternoon start. The Pats are licking their wounds after losing to Kansas City without Cam Newton (COVID). Bill Bellichcik benched backup QB Brian Hoyer  after a horrible first half vs KC, and it looks like third-stringer Jarrett Stidham will get the start against the Broncos. LINE: New England -10 … [EDITOR'S NOTE: The NFL postponed this game until 10/16.]

MNF: LA Chargers (1-3) at New Orleans Saints (2-2) … Rookie QB Justin Herbert gets the start once again after holding his own against Tom Brady and the Tampa Bay Bucs in Week 4. The kid from Oregon unleashed a couple of long-range missile strikes, which made the Dolphins cringe because they drafted Tua instead of Herbert. The Chargers saunter down to the Big Easy for a Monday Night Football showdown against Drew Brees, Alvin Kamara, and the Saints. Herbert should be able to put up points against a not-so-good Saints defense (ranked #8 in points allowed with 30.8 ppg). LINE: New Orleans -7.5
Justin Herbert has the launch codes
pic.twitter.com/UwGwzsu2gC

— PFF (@PFF) October 4, 2020
TuNF: Buffalo Bills (4-0) at Tennessee Titans (3-0)… The Bills Mafia invades a hot zone in Nashville for a heavyweight bout of two unbeaten teams. We're waiting for bookies to set a line on this game. LINE: ???