Joel Embiid scored 42 points for the Philadelphia 76ers in a double-overtime loss against the Minnesota Timberwolves, which spoiled his return after missing nine games with a nasty bout of COVID-19.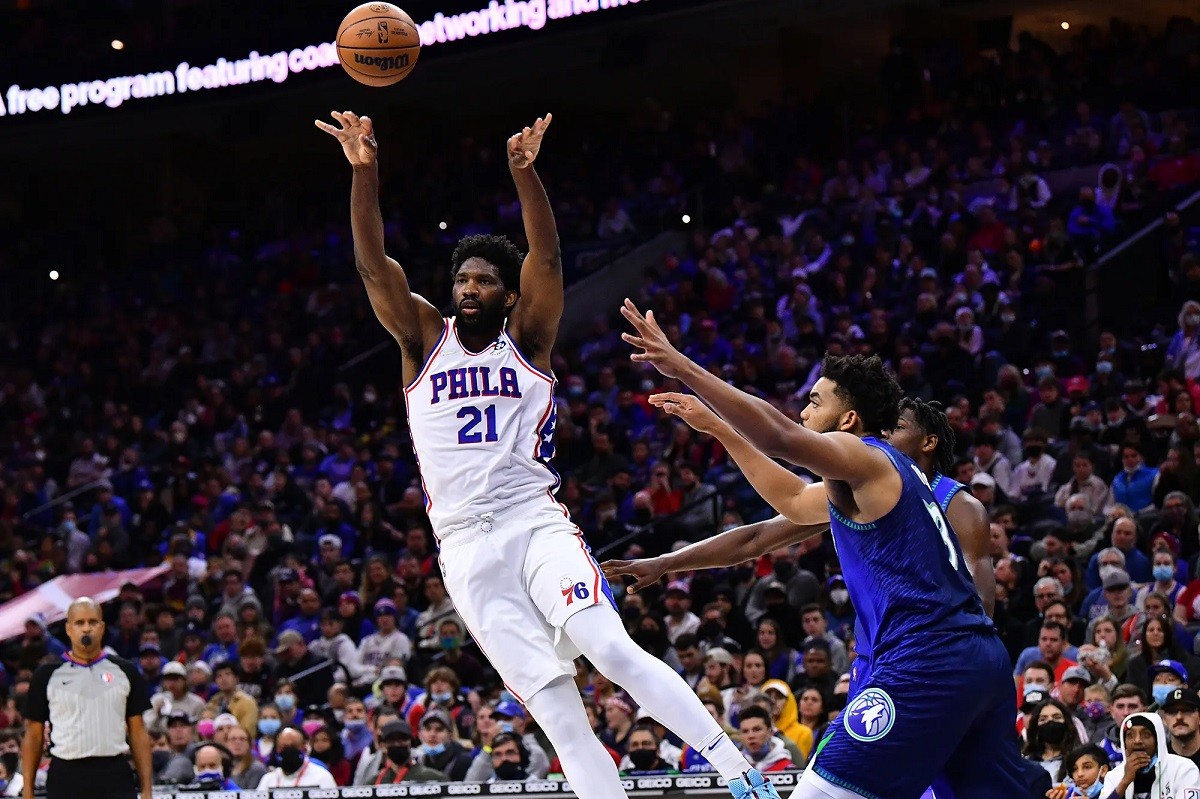 Embiid scored 42 points in 45 minutes of action. He shot 12-for-23 from the floor, including 2-for-4 from 3-point range and 16-for-21 from the free-throw line.
Embiid also pulled down 14 rebounds while adding three assists, two blocked shots, and one steal.
"Joel was phenomenal tonight, but we still lost the game," said 76ers head coach Doc Rivers. "Give him credit. He's obviously been working out."
Embiid missed nine games and nearly three weeks of action while he fought COVID. He looked stellar in the fourth quarter and in the overtime frame considering he was absent for three weeks.
"I really thought I wasn't going to make it," admitted Embiid. "It was that bad. So, I'm just thankful to be sitting here. I'm just glad I got over it."
The 76ers went 2-7 without Embiid. After the loss to the Timberwolves, the 76ers slipped to 10-10 on the season.
The 76ers are four games out of first place and are tied for third place in the Atlantic Division with the Boston Celtics. The 76ers currently occupy the #11 spot in the Eastern Conference, but would bubble the playoffs if the postseason were to begin today.
Despite the sluggish start, the 76ers are still +2000 odds to win the NBA Championship, which is exactly where they were at the start of the season.
Check out more video highlights and other installments of NBA High Guys.