Truly great players embrace high-pressure situations and thrive in crunch time. Ja Morant proved he's in the same breath as the greatest players in NBA history when he tied a career-best with 47 points during a phenomenal performance in a Game 2 victory for the Memphis Grizzlies against the Golden State Warriors on Tuesday night.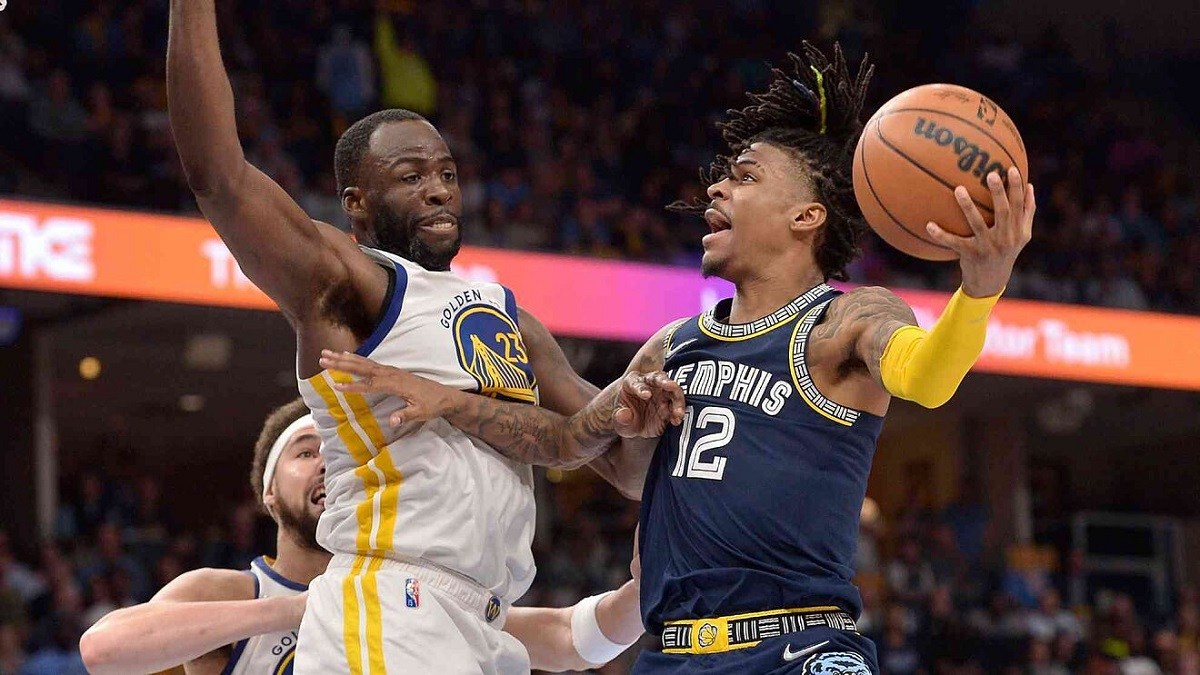 The Grizzlies tied the series 1-1 during a must-win situation after losing Game 1.
Morant spearheaded a huge comeback to close out the game. The Grizzlies trailed by four points with four-plus minutes to go, and the Grizzlies outscored the Warriors 15-6 to secure the 106-101 win. Morant scored all 15 of those points and finished with 47 total.
Morant set a record as only the third player in NBA history to score 45-plus points in a playoff game on two instances. He joined elite company with LeBron James and Kobe Bryant.
The Grizzlies were down 4 with 4 minutes left.

They outscored the Warriors 15-6 the rest of the way.

Ja scored all 15. pic.twitter.com/y6GolZX1HV

— StatMuse (@statmuse) May 4, 2022
Praise Ja: Morant 47 points
The Grizzlies lost Game 1 at home 117-116 over the weekend and the Warriors surged ahead with a 1-0 lead, snatching away home-court advantage. Morant missed a shot late in the game that could have altered the outcome.
"That loss was on my mind a lot, obviously missing that layup late," said Morant. "But coming into today, I told myself we needed a win, and we were going to get a win. I just took it upon myself to go out there and do that for us."
"It's not just the plays," said Memphis coach Taylor Jenkins. "It's just the force that he plays with, the spirit that he plays with. It's infectious. I've said it since day one. Like, you know he's going to be built for moments like this, and this is super impressive."
Morant outplayed Curry, especially down the stretch in crunch time. Curry scored a team-high 27 points, but shot an unimpressive 3-for-11 from beyond the arc.
"I always say this is my favorite matchup playing against a guy like him, a great talent," Morant said. "Yeah, it's going to be a battle."
The Grizzlies did a stellar job guarding Curry and friends on the perimeter. Klay Thompson had an awful night scoring just 12 points with an ugly 2-for-12 from downtown. Jordan Poole also had a rough night finding his groove from 3-point land. He shot 8-for-16 from the floor for 20 points, but struggled with a 1-for-6 clip from 3-point range.
Check out more installments of NBA High Guys. Also, follow OG's coverage of the 2022 NBA Playoffs.