Saturday's matchup between Missouri and LSU men's basketball programs won't take place Saturday because of positive COVID-19 test cases and contact tracing protocols within Mizzou's program.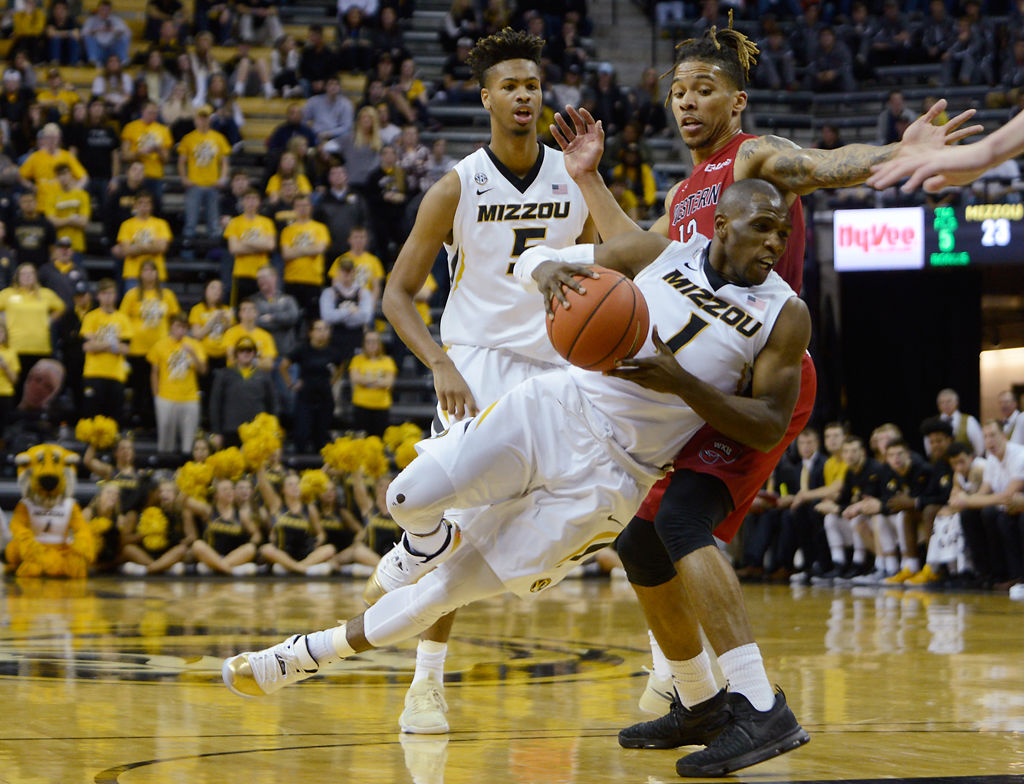 The No. 13 Missouri Tigers (7-2, 1-2 SEC) is the third ranked program affected by COVID-related protocols this week after No. 3 Villanova and No. 10 Michigan faced pauses and postponements earlier this week.
School and SEC officials confirmed Friday afternoon that Missouri has indefinitely paused all team activities. The pause is Missouri's first of the season.
"This continues to be a challenging time across the college basketball landscape," Missouri coach Cuonzo Martin said in a statement on Friday. "The SEC has allowed for a week at the end of the season for the possibility that games would be canceled, and we look forward to hosting LSU at a later date."
No make-up date for the SEC showdown has been set.
LSU Has Already Scheduled a New Game vs. Ole Miss
Missouri is still set to tip off next Tuesday at home vs. Vanderbilt, and a week from Saturday at Texas A&M. School officials say they've not yet decided the fate of those games.
LSU, on the other hand, has already filled the unexpected opening on its Saturday schedule. The 7-2 Tigers will play at 6-3 Ole Miss in the same time slot (8:30 pm ET) on Saturday after the Rebels' scheduled game against South Carolina was postponed because of COVID issues within the Gamecocks' program.