Villanova men's basketball has stopped team activities after head coach Jay Wright tested positive for COVID-19 on Sunday.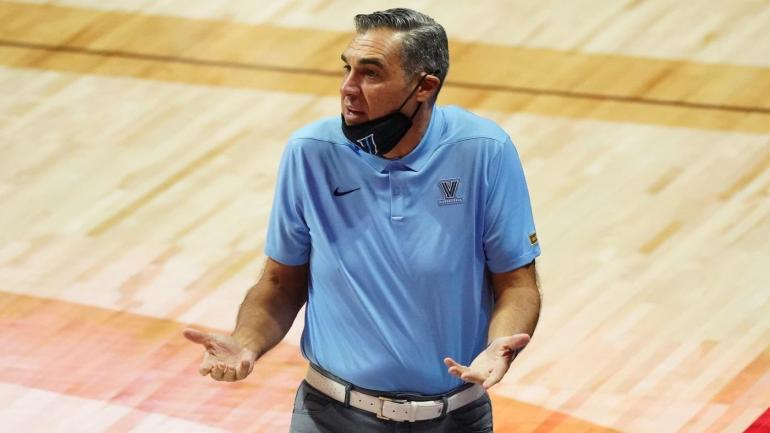 Wright said he is experiencing mild symptoms and is in isolation.
"Unfortunately, we have had two staff members test positive. I am one of them," Wright said in a statement Sunday. My symptoms are mild, and we remain connected as a team and staff by phone and Zoom. I am grateful to our team physician, Dr. Mike Duncan, who has worked tirelessly to help guide us safely through this."
Wright becomes the latest Power Five men's basketball coach to test positive for the virus. Syracuse's Jim Boeheim, Michigan State's Tom Izzo, Alabama's Nate Oats, and Houston's Kelvin Sampson, along with the entire team, are the more prominent names infected with the COVID-19 virus.
No. 5 Villanova's game against No. 22 Xavier on Saturday, Jan. 2, has been postponed due to the program's shutdown. School officials did not say whether games beyond that will face cancellation.
Villanova Men's Team Outbreak Follows Women's; Other Big East Programs also Affected
Wright's positive test comes less than two weeks after Villanova's women's team paused activities following their outbreak. The men's and women's teams share facilities, which caused Wright to voice concern earlier this month.
This is the second time the Villanova men's team has paused this season because of a COVID-19 outbreak. The first time came in November, right before the season's start. That outbreak coincided with a spike of COVID-19 cases among the school's general population.
As the virus has found its way across the Midwest and Northeast, nearly every Big East program has been infected, including upcoming opponents DePaul (Jan. 5) and Marquette (Jan. 8).