Before Monday's game against the Kansas City Royals, Los Angeles Angels star Mike Trout said he's still not sure when he'll be back on the field. But even a long-term injury isn't enough to sportsbooks to remove the superstar outfielder from the list of leading AL MVP hopefuls.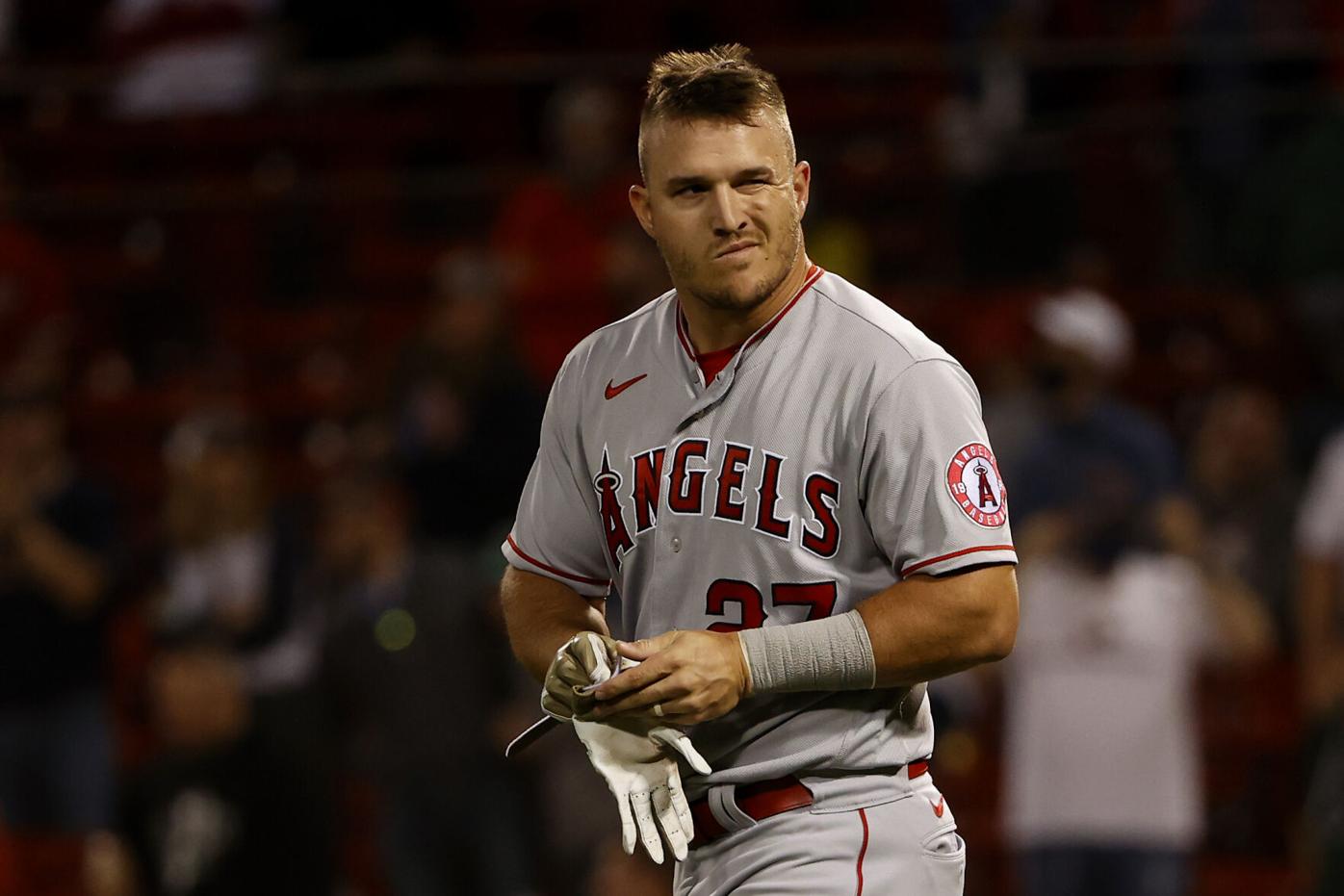 The three-time MVP winner strained his right calf on May 17 and hit the injured list a day later.
Trout Progressing, Needs More Time
At the time, the Angels said Trout would miss six to eight weeks. Now, Trout says that he's still unsure of when he'll play again, though his calf is already improving.
"Today was probably my best day yet, just tolerance-wise," Trout told reporters on Monday. "I'm happy with my progress so far. It has been good the last couple of days. I should have a better idea on a return date once I start moving around, as in jogging and running."
Trout was enjoying an outstanding season – even by his lofty standards – before his injury. He was batting .333 with a 1.090 OPS. In 36 games, he had hit eight homers and knocked in 18 runs while scoring 23. That start had kept Trout at the top of the AL MVP odds boards at most sportsbooks.
After the injury, teammate Shohei Ohtani took over that position. FanDuel Sportsbook currently lists the two-way star as the +125 pick to win the award, ahead of Vladimir Guerrero Jr. (+230). No other player has odds shorter than +2000.
---
AL MVP Odds (via FanDuel Sportsbook)
Shohei Ohtani: +125
Vladimir Guerrero Jr.: +230
Byron Buxton: +2000
Xander Bogaerts: +2000
Aaron Judge: +2500
Mike Trout: +2500
JD Martinez: +3000
Jose Ramirez: +3000
---
Trout remains in that dark horse group, despite the fact that he may miss a third of the season. FanDuel lists Trout at +2500, the same odds as Aaron Judge, and just behind Byron Buxton (+2000) and Xander Bogaerts (+2000). Buxton is also missing significant time due to his own injury, which has helped turn the MVP battle into a likely two-man race between Ohtani and Guerrero.
Angels struggling to stay in AL West race
Trout says that during his recovery, he can typically watch a few innings of each game before working on rehab and treatment.
"It's tough being on the bench," Trout said. "There's only so much you can do and you want to be out there. But I'm in there for the meetings, talking about pitchers. I like being engaged in the meetings and telling guys what I saw the last time I faced them. It's a grind sometimes because every day you see the guys go out there, you want to be out there."
The Angels were struggling even with a healthy Trout, and that has continued in his absence. In 19 games, Los Angeles is 9-10 without Trout. Juan Lagares has taken over centerfield duties in Trout's absence. The Angels currently sit 6.5 games back of the Oakland Athletics in the AL West standings and are 5.5 games out of a wild-card position. FanDuel rates the Angels as a +1800 pick to win the division, well behind Oakland (+105) and the Houston Astros (-115).