Marcus Smart from the Boston Celtics is attempting something that hasn't happened since 1996 when he hopes to become the first guard to win the NBA Defensive Player of the Year (DPOY) in 26 seasons. Smart is the betting favorite to win the DPOY at DraftKings at +120 odds, with the Miami Heat's Bam Adebayo his closest competitor at +300 odds.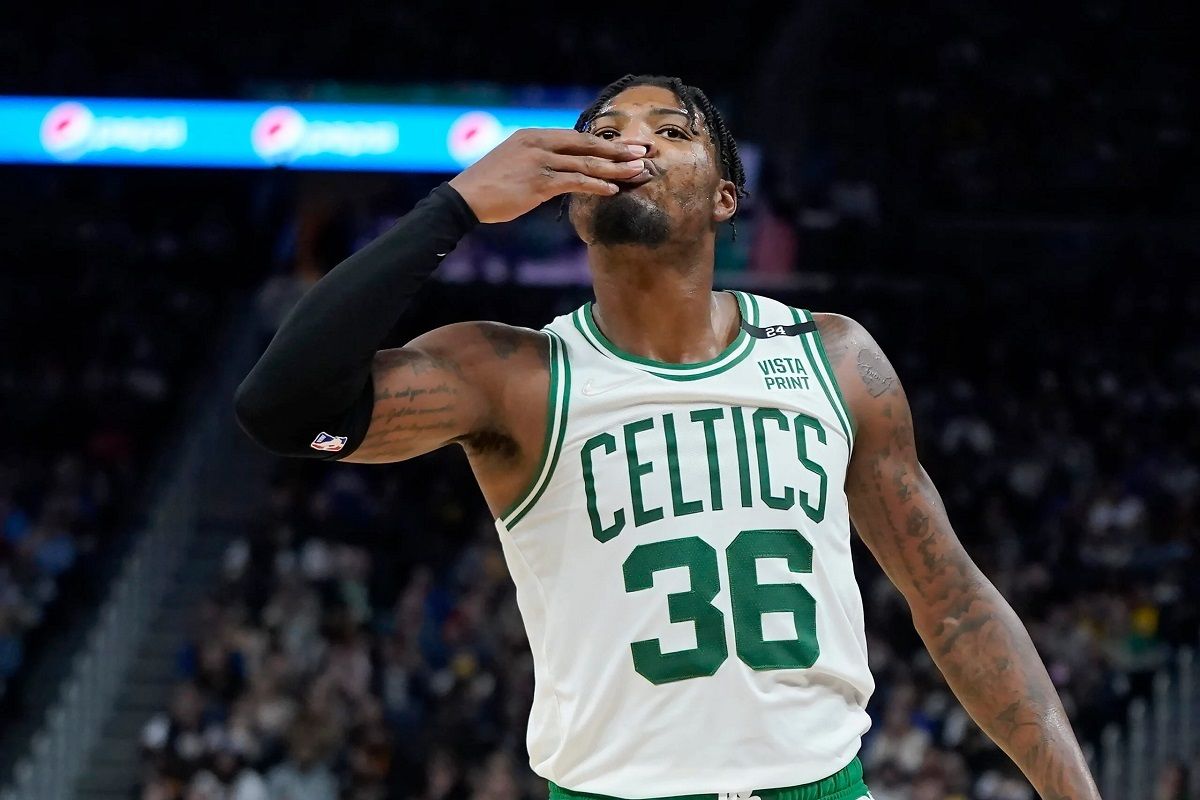 Centers and power forwards tend to dominate the NBA DPOY, with the exception of Kawhi Leonard who won the award as a small forward in back-to-back seasons in 2015 and 2016.
Rudy Gobert is the reigning DPOY after winning his third award in the last four seasons. Gobert is +450 odds as the fourth-highest player on the DPOY board.
---
Marcus Smart +120
Bam Adebayo +300
Mikal Bridges+350
Rudy Gobert +450
Giannis Antetokounmpo +1300
---
In 1996, Gary "The Glove" Payton was the last guard — and only point guard — to win the DPOY. Prior to 1996, Michael Jordan was the last shooting guard to win DPOY in 1988.
Wicked Smart D
It makes sense that the best defender on the top defensive team should win the DPOY, which is why Smart is the betting favorite at +120 odds.
Smart is an integral part of the Celtics' top-rated defense. The Celtics allow a league-low 104.3 ppg thanks to their switching defense. They're also ranked #1 in field goal percentage with 43.4%, while tied for first in defending 3-point shots at 33.9%.
In terms of defensive efficiency, the Celtics are ranked #1 in the NBA with 1.035.
One of the reasons why the Celtics are the hottest team in the NBA — with a 26-6 clip since late January — has been their defense. It took a little longer than everyone wanted to get it dialed in, but right now, the Celtics are a defensive juggernaut.
Losing RW3
The Celtics took a huge blow when they lost center Robert Williams to a knee injury because he's usually calling out the defensive sets. But, the Celtics still have Smart leading the way.
"My energy, I base it off of Marcus' defensive presence," said Williams. "When I see him attack the other team, I wanna follow that routine. So, he's got my vote, 100%."
Smart has become Boston's shut-down defender who draws the tough assignment every night — no matter if it's a point guard or shooting guard. And when the switch-happy Celtics have to swap defenders on pick-and-rolls, Smart can handle forwards and big men with the same proficiency as smaller players.
Smart made a good argument for his case for DPOY because he can guard anyone at any time.
"As a guard, especially on the team that switches a lot, especially on the #1 defensive team, you are worried about every single player," said Smart. "And here's the thing: When you see Defensive Player of the Year, that means he can guard all five spots. Nothing against Rudy Gobert, but he can't guard all five spots. I can guard all five spots and I have been doing it. I've done it very well."