Churchill Downs officials wasted little time putting cosmetic touches on what they hope is a concrete decision. On Tuesday, the track's staff replaced Medina Spirit's nameplate with the now-official 2021 Kentucky Derby champion: Mandaloun.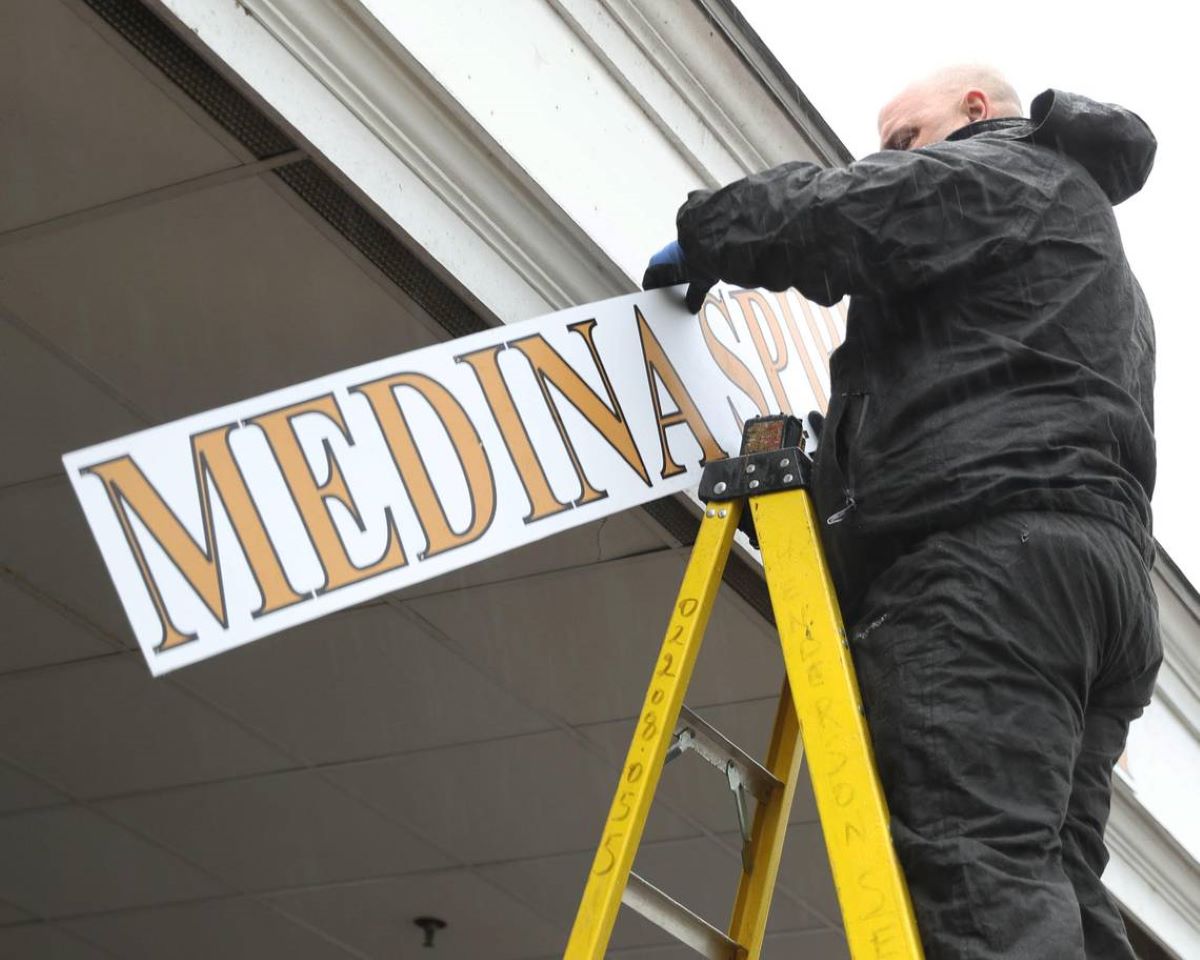 The 3-year-old Kentucky Derby king is dead — literally in the late Medina Spirit's case, and figuratively as the 2021 Derby champion. Long live the new 3-year-old Derby king.
Nameplates honoring all the Derby winners hang throughout Churchill Downs. On a rainy Tuesday morning, a new one joined the parade over the paddock area: one honoring newly promoted Derby winner Mandaloun.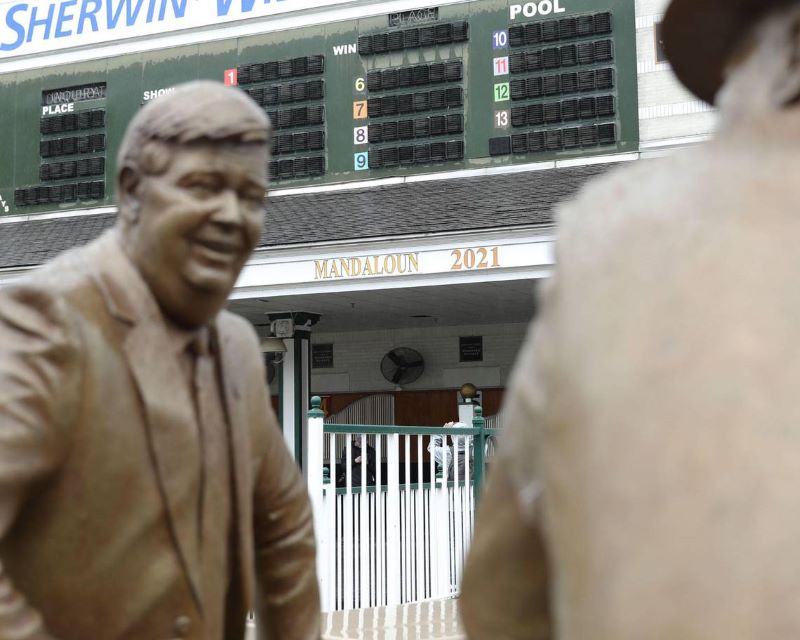 Workers made the switch after Monday's Kentucky Horse Racing Commission decision to disqualify Medina Spirit — nine months after he held off Mandaloun by a half-length to claim the 2021 Kentucky Derby. That came after the colt tested positive for betamethasone, an anti-inflammatory banned on race days.
Churchill Downs moving forward
That decision posthumously costs Medina Spirit — who died of an apparent heart attack after a Dec. 6 morning workout at Santa Anita — his status as Kentucky Derby champion. It takes $1.86 million in purse money away from his connections and it results in Hall of Fame trainer Bob Baffert being suspended for 90 days from racing in Kentucky. He was also fined $7,500.
Churchill Downs already suspended Baffert from the 2022 and 2023 Derbies. His formidable armada of 3-year-olds remain active on the Derby trail, with undefeated Newgrange the expected favorite for Saturday's Rebel Stakes at Oaklawn Park. But none of them receive Derby points, nor will they be allowed to run as long as they remain under Baffert's tutelage.
There's nothing cosmetic about all of the above. And a defiant Baffert vows to appeal. His attorneys maintain the betamethasone prohibition applies to the injected variant of the corticosteroid: betamethasone acetate. Their stance has been Medina Spirit tested positive for betamethasone valerate, which they said came when the colt was treated for a skin rash with an anti-fungal ointment, Otomax.
Baffert's legal team vows this is not over
In a statement sent to OG News Monday, Clark Brewster, Baffert's Oklahoma-based attorney, was unequivocal about what's coming next. "This ruling represents an egregious departure from both the facts and the law, but the numerous public statements by KHRC officials over the last several months have made perfectly clear that Bob Baffert's fate was decided before we ever sat down for a hearing before the three stewards, one of whom is directly employed by Churchill Downs as the racing director at Turfway Park. We will appeal, and we will prevail when the facts and rules are presented to detached, neutral decisionmakers," read the opener of Brewster's statement.
Meanwhile, Mandaloun is halfway around the world, preparing for Saturday's Saudi Cup in his first race as Derby champion. His Juddmonte Farm connections are due that $1.86 million first prize. His trainer, Brad Cox, has his first Derby winner, a nameplate advertising that fact is already on his Churchill Downs barn.
Cox was unavailable for comment. He's traveling to the Middle East for Saturday's races at King Abdulaziz Race Course.
None of these facts are cosmetic either.