It's sad to see a kid from the Bronx and former All-Star like Kemba Walker end his first season as a benchwarmer with his hometown New York Knicks. The Knicks and Walker agreed that he would get benched and sit out the remainder of the season so other guards can get much-needed playing time.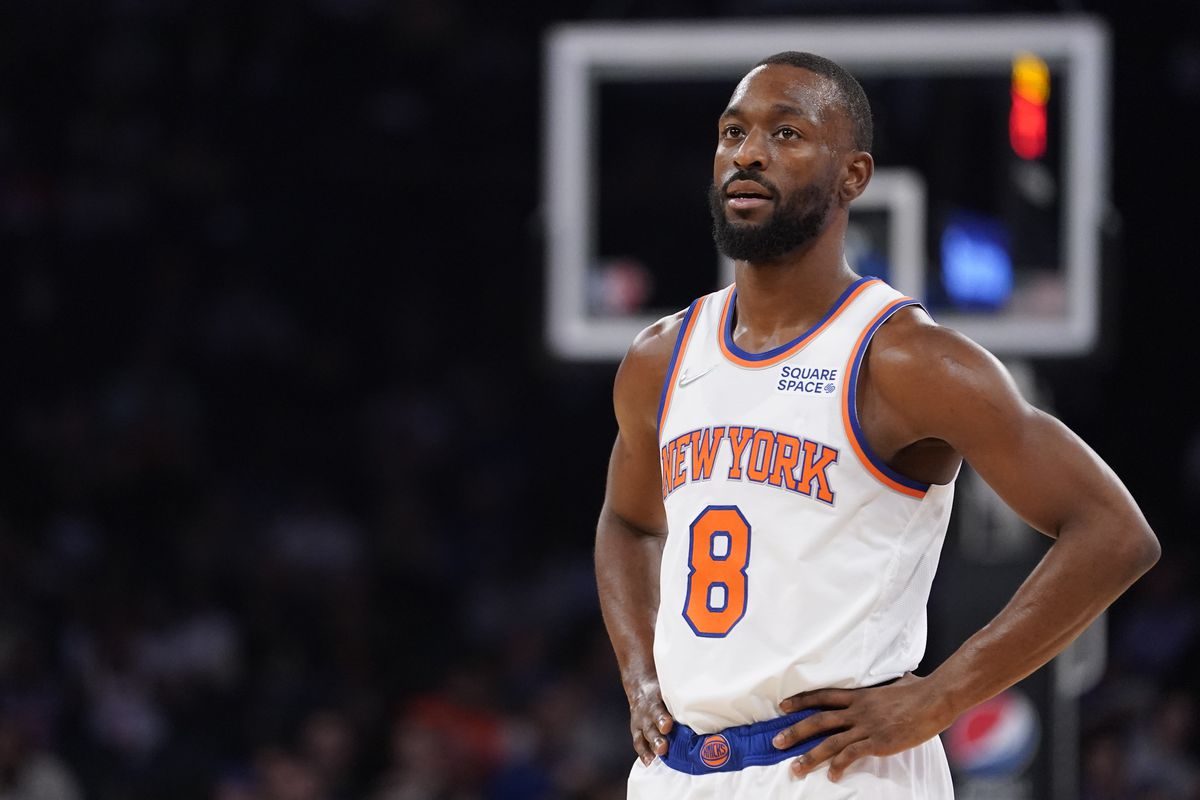 It's a disappointing end to a disappointing stint in the Big Apple for Walker. The good news is that Walker still has some gas in the tank and the Knicks will do everything possible to find him a suitable home via an offseason trade.
In 37 games with the Knicks this season, Walker averaged 11.6 points, 3.5 assists, and 3.0 rebounds per game. He shot 36.7% from 3-point range, but he was a defensively liability due to his creaky knees. He still demonstrated flashes of brilliance including a 44-point eruption just before Christmas.
Last season, the Knicks were the surprise team in the Eastern Conference by securing the #4 seed. They were bounced in the first round of the playoffs by the Atlanta Hawks, but the Knicks thought they addressed their big flaws in the postseason by adding Evan Fournier and Walker.
"We knew there was risk involved," said head coach Tom Thibodeau. "We thought it was worth it. There were some good moments. If he's healthy, he's good. So, that's about it."
Neither new additions panned out, but Walker getting benched was troublesome considering he grew up in New York City and was a fab favorite wherever he played.
Kemba Benched in December
Walker began the season as a starter, but the Knicks stumbled out of the gate. It didn't take a degree from MIT to understand the metrics. The Knicks were a better team without Walker on the court due to his poor defense. Thibodeau subsequently demoted Walker in December after a sluggish start. We know now that the Knicks had much bigger problems then Walker, because the Knicks actually got even worse after they benched Walker.
After riding the pine for three weeks, Thibs re-inserted Walker back into the lineup in late December. The Knicks were facing injuries and Walker responded with four strong performances. Walker dropped 29 points against his old team the Boston Celtics, then he lit up the Washington Wizards for 44 points including 7-for-14 from 3-point land. He nearly missed a triple double with nine rebounds and eight assists.
Walker was benched again January. He saw sporadic action since late January, but only scored double digits twice in 13 games prior to the All-Star Break.
Where Will Knicks Trade Kemba?
With 23 games remaining, the Knicks sat down with Walker and is agents to discuss a plan of action. All parties agreed that Walker would sit out the rest of the season and get benched, so other Knicks can get playing time.
"We fully support Kemba's decision to shut it down for the remainder of the season and use this time to prepare for next season," said Knicks President Leon Rose. "His long-term success on the court remains our priority."
Derrick Rose is set to return from an injury, but the Knicks are a long shot at making the play-in tournament. The Knicks (25-34) currently occupy the #12 seed in the Eastern Conference, and they trail the Atlanta Hawks in the #10 seed by 3.5 games.
The Knicks will try to find someone willing to take on Walker, who has one more year remaining on a two-year contract. Perhaps Michael Jordan and the Charlotte Hornets will make room for Walker? He was a superstar in his eight seasons with the Hornets and they loved Walker in Buzz City.
With Walker on the back nine of his NBA career, he could head overseas like another NYC kid. Stephon Marbury was a playground legend in Brooklyn before he ended up in the NBA. When Marbury's NBA career came to a halt, he headed to China where he revitalized his career for a few seasons. Heck, if Jimmer Fredette can score 70 points in a game in China, then Walker can score 80 plus without breaking a sweat.