On Thursday night, Francisco Lindor will suit up and play his first game at shortstop for the New York Mets. Thanks to a deal he reached the night before, Lindor will man that position for a long time to come.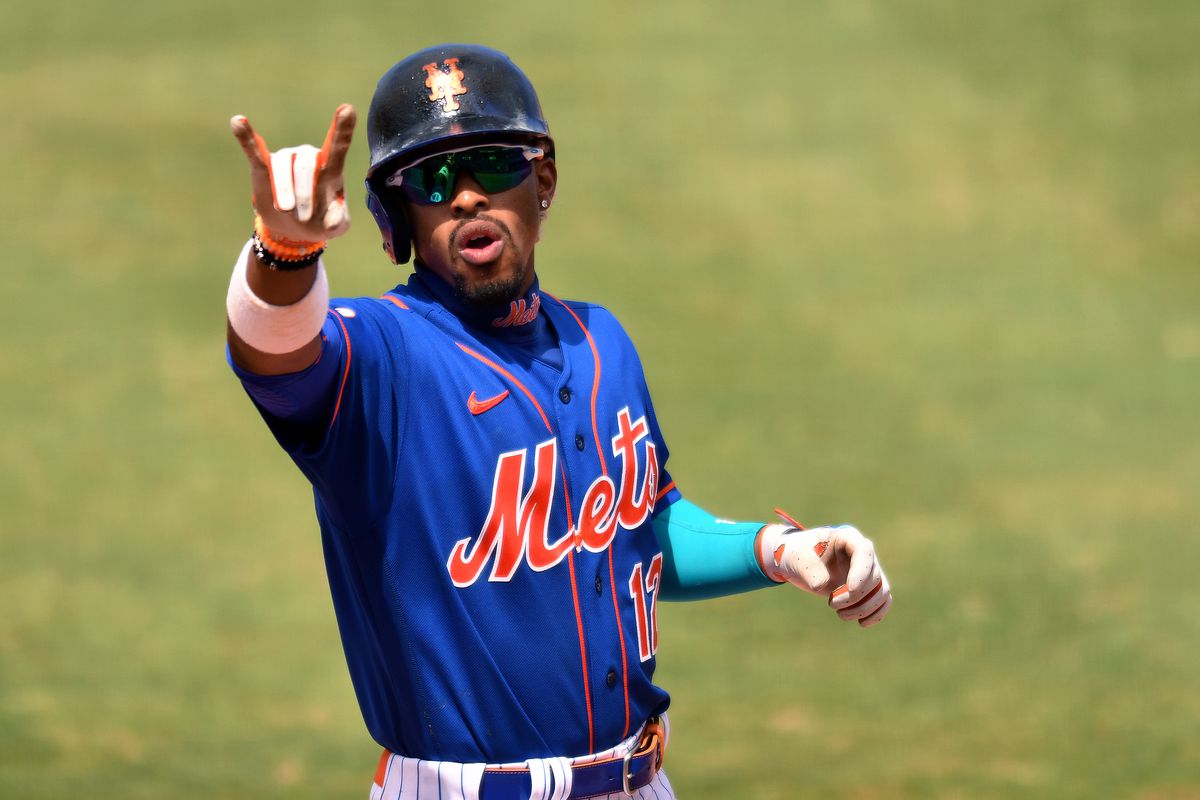 Multiple media outlets reported Wednesday evening that Lindor and the Mets agreed to a 10-year, $341 million contract extension that will potentially keep the four-time All-Star in New York for the remainder of his career.
Lindor, Mets close large gap in negotiations
The 27-year-old Lindor was set to play the 2021 season on a one-year deal worth $22.3 million. That agreement remains intact, meaning this new contract will last through the 2031 season. The Mets have yet to officially announce the deal.
The two sides had been negotiating a potential extension ever since the Mets traded for Lindor in January. Even within the last week, they remained far apart, with Lindor asking for $385 million over 10 years, while the Mets offered no more than $325 million.
Lindor can now boast the largest contract ever for a shortstop in Major League Baseball history, as his deal is worth $1 million more than the one signed by Fernando Tatis Jr. this offseason. It also ranks as the third-largest contract in MLB history, behind deals for Mike Trout ($426.5 million) and Mookie Betts ($365 million).
At one point, new Mets owner Steve Cohen even took to Twitter to ask fans what to offer Lindor.
What do think Lindor will accept? I'm going to crowdsource the answer

— Steven Cohen (@StevenACohen2) March 26, 2021
"What do you think Lindor will accept?" Cohen wrote. "I'm going to crowdsource the answer."
New York expects playoff success
Before this season, Lindor had played the entirety of his six-year career with the Cleveland Indians. He made the American League All-Star Team every season between 2016 and 2019. In his last full season (2019), he hit .284 with 32 home runs and 74 RBIs. He played all 60 games in the shortened 2020 campaign, hitting .258 with eight homers.
It's go time!#OpeningDay | #LGM pic.twitter.com/HZbRxjbShB

— New York Mets (@Mets) April 1, 2021
Lindor should now become a key piece of the Mets' roster for the next decade. The shortstop could make an immediate impact in 2021 as well. FanDuel Sportsbook rates Lindor as a +1200 pick to win the NL MVP award this year, tied for the fifth-best odds in the league.
New York vaulted itself into World Series contention by trading for Lindor and Carlos Carrasco, while also acquiring catcher James McCann and relief pitcher Trevor May. The Mets stand as a +1000 pick to win the World Series, a slight +130 favorite to win the NL East, and a -300 pick to make the playoffs. FanDuel has set New York's regular-season win total at 91.