I miss live games, and I imagine that I'm not alone in suffering from coronavirus sports withdrawal. While there are a handful of soccer leagues still moving forward, and the Australian Football League is playing in empty stadiums, there really isn't much left for us to watch — and won't be until the COVID-19 pandemic begins to abate.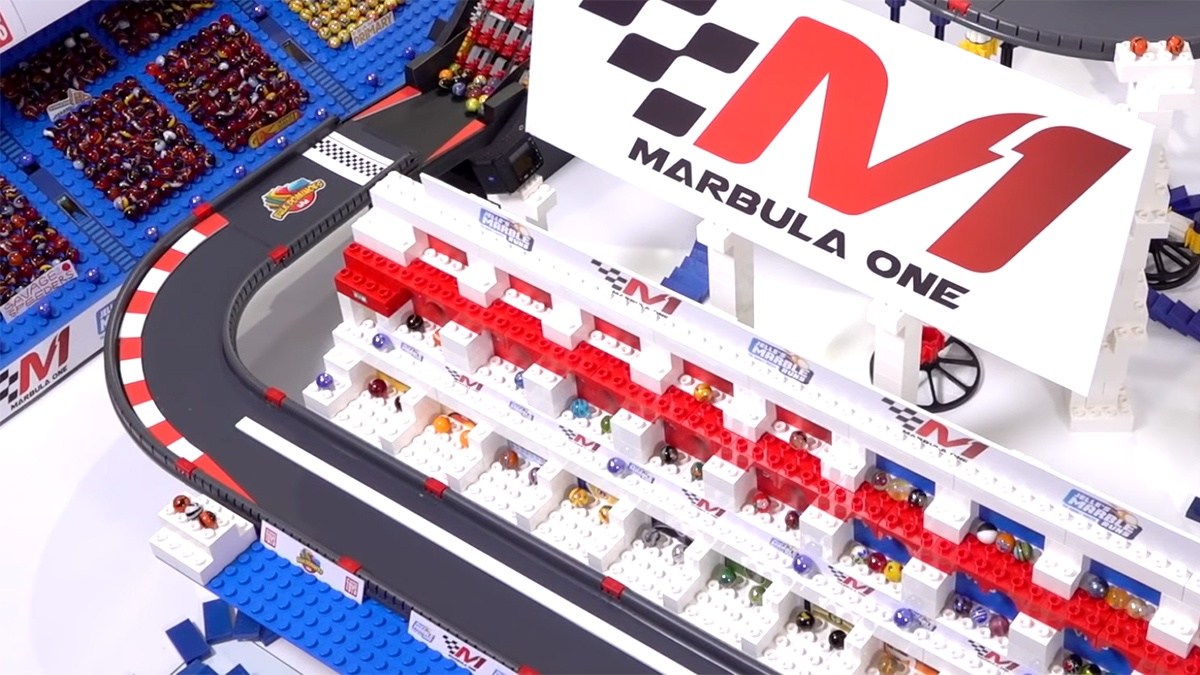 But that doesn't mean there aren't ways to enjoy sporting events that are either live or, at the very least, new to you. The internet provides access to a seemingly endless stream of content, and some of it is actually entertaining. Here are five of the YouTube channels I've been watching lately to help deal with my personal sports withdrawal.
Jelle's Marble Runs has been around for years, and its popularity exploded after it was featured on ESPN's "The Ocho" programming block last summer. The premise is simple: it's racing (or sometimes other sports), only with marbles for cars. Also, the fans are marbles. Really, it's marbles all the way down.
Currently, the channel is producing a series it calls Marbula One in which teams of marbles are racing through a series of Grand Prix tracks. It may sound silly, but between the Saturday qualifying videos and the Sunday races, you may find yourself attached to a favorite team before too long (I support the O'Rangers).
One of the most popular YouTube channels in the world – it boasts nearly 50 million subscribers – Dude Perfect has thrown itself into producing live sports content to fill the void in our hearts.
Okay, so these aren't the most traditional of sports. But the DP Quarantine Classic has included such prestigious events as roller chair hockey, an indoor golf shootout, and three-on-three soccer, with more sporting events promised for the future.
I've made no secret of the fact that I'm an avid curler. But like all other sports, curling has shut down for the season, with events canceled worldwide.
CurlingZone has tried to fix this by using the fairly realistic online curling game at FlyorDie.com to produce live exhibition matches between notable world-class curlers. Early participants have included two-time World Junior champion Tyler Tardi and 2018 Olympic gold medalist Matt Hamilton. It's a lighthearted way to watch a simulation of a competitive sport – and since strategy plays a big role in curling, this might even help you prepare to watch the game at the 2022 Olympics.
We've already noted that the Candidates Tournament – the chess event that will choose the next challenger for the World Chess Championship – is probably the most significant sporting event still active on the planet.
While there are a lot of ways to view the matches online, from an official stream to a variety of Twitch channels, the Chess.com YouTube page also features coverage of each round. It might be a little obtuse if you barely know how a knight moves, but there's no denying that there's real drama and high stakes in this three-week event.
Finally, if all else fails, why not watch some old games from your favorite sports in their entirety? There are tons of games available on YouTube, but I'm highlighting MLB Vault because it offers a curated selection of some of the best games in the sport's history. You can rewatch the Cubs win the 2016 World Series, see a hobbled Kirk Gibson come off the bench to win Game 1 in 1988, watch the ball go through Buckner's legs, and much more.