Ariana DeBose is the betting favorite at the 2022 Oscars to win Best Supporting Actress for her role in the musical reboot of "West Side Story" at -350 odds. Kirsten Dunst from "The Power of the Dog" is the closest competitor at +300 odds to win Best Supporting Actress, which also saw nominations for Aunjanue Ellis, Jessie Buckley, and Judi Dench.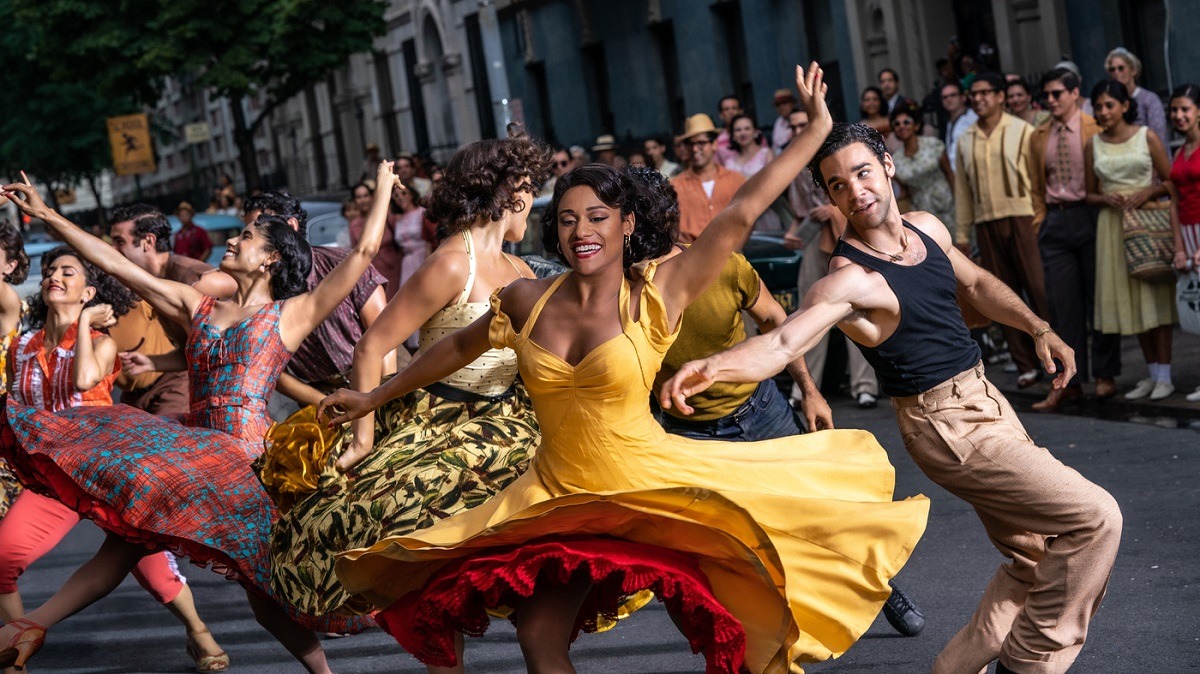 Dench earned he eighth nomination for "Belfast" and her third Best Supporting Actress nod. She's the only actress in this category who previously won an Oscar. Dench won Best Supporting Actress from playing the Queen of England in "Shakespeare in Love" at the 1998 Oscars.
2022 OSCARS BEST SUPPORTING ACTRESS ODDS
Ariana DeBose (West Side Story) -350
Kirsten Dunst (The Power of the Dog) +300
Aunjanue Ellis (King Richard) +1000
Jessie Buckley (The Lost Daughter) +2000
Judi Dench (Belfast) +2500
---
Korean actress Youn Yuh-jung won Best Supporting Actress at the 2021 Oscars for her role as the eccentric grandmother in "Minari", and this year Dench gets recognition for her role in "Belfast" as the grandmother.
Ariana DeBose -350
Ariana DeBose earned a coveted Tony nomination in the Donna Summer musical. She made a splash in the original cast of "Hamilton" on Broadway. In "West Side Story", DeBose joined the cast as Anita for her triple-threat ability as an actor, singer, and dancer.
DeBose won at the Golden Globes for her stunning role as Anita, and the public has been backing her as the favorite to win Best Supporting Actress at the 2022 Oscars at -350 odds.
Steven Spielberg shifted gears by directing a musical with an updated version of "west Side Story," which earned him a nomination for Best Director.
Kirsten Dunst +300
"The Power of the Dog" earned 12 nominations at the 2022 Oscars, which is more than any other film. Dunst was one of those 12 with her first nomination for Best Supporting Actress.
Dunst is a former child actor who you might've missed playing Tom Hanks' daughter in "Bonfire of the Vanities" in 1990. She made a name for herself in "Interview with a Vampire" in 1994 with an outstanding performance as Claudia.
Dunst is widely known for her comedy roles like "Drop Dead Gorgeous" and "Bring It On." She also played Mary Jane in "Spider-Man 3" and delivered an on-screen kiss that people are still talking about. She's credited as the "manic pixie dream girl" in Cameron Crowe's "Elizabethtown" in 2005.
Dunst is only +300 odds to win Best Supporting Actress for her role of Rose Gordon in "The Power of the Dog." She's in the perfect spot to pull off an upset, especially if "The Power of the Dog" sweeps all of their categories.
Aunjanue Ellis +1000
Aunjanue Ellis made a name for herself as a Shakespearian thespian. In the 1990s, she landed the role in "The Tempest" that also featured Patrick Stewart. The versatile stage actress has a lengthy list of television and film roles. Ellis is probably most known for her role of Mary Ann Fisher in the Ray Charles biopic.
In "King Richard", Ellis played a real-life person as Brandy Price Williams, the mother and coach of tennis superstars Venus and Serena Williams. Ellis more than held her own in scenes with the Williams sisters and he co-star Will Smith, who has the inside track to winning Best Actor. BetMGM listed Ellis as a mid-tiered long shot at +1000 odds to win her first Oscar.
Jessie Buckley +2000
Jessie Buckley is originally from Ireland and she started her career when she was the runner-up on a TV talent show on the BBC. She played an aspiring country-western singer from Glasgow, Scotland in "Wild Rose" in 2018. Buckley recently appeared in Season 4 of "Fargo" as a nurse with a murky past.
In "Lost Daughter", Buckley plays a younger version of Olivia Colman in flashback scenes. Colman is a long shot to win Best Actress this year, along with Buckley at Best Supporting Actress at +2000 odds.
Judi Dench +2500
Dame Judi Dench did not get many lines in "Belfast", that did not deny the Academy from nominating her for Best Supporting Actress. Dench plays the role of the grandmother in Kenneth Branagh's coming of age film. She nailed a Northern Irish accent, which is not surprising considering she's one of the greatest actresses of all time.
Dench previously won Best Supporting Actress for her portrayal of Queen Elizabeth I in "Shakespeare in Love" in 1998. She earned six nods since then, but has not been nominated since "Philomena" in 2013.
Dench is the longest long shot on the 2022 Oscars betting board at +2500 odds to win Best Supporting Actress.
Check out more betting information and odds from out coverage of the 2022 Oscars.