Will Smith heads into the 2022 Oscars as the consensus betting favorite to win Best Actor at -330 odds for "King Richard", where he played Richard Williams – the hard-nosed father of future tennis stars Venus and Serena Williams. Benedict Cumberbatch, Andrew Garfield, Denzel Washington, Javier Bardem also earned nominations this year, with Cumberbatch and Garfield with an outside shot at pulling off the upset against Smith.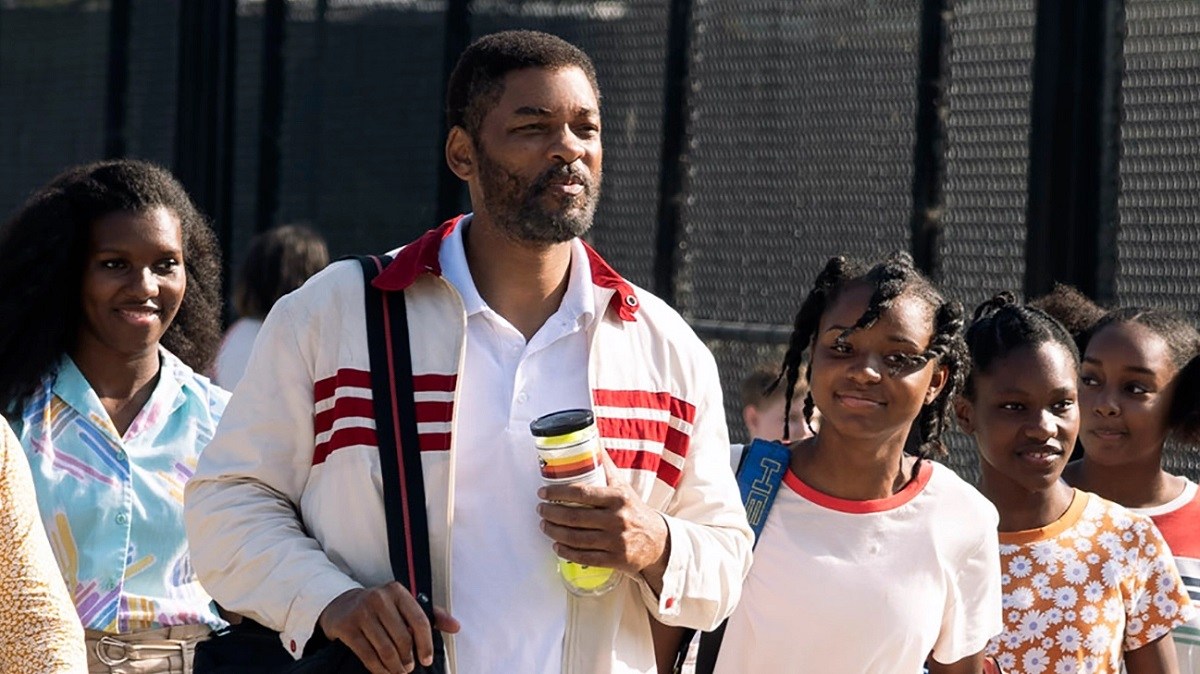 The nominations for Best Actor at the Oscars covers a lot of bases from the sporting world, to Broadway, to Shakespeare, to a classic western, and old-school Hollywood sitcoms.
2022 OSCARS – BEST ACTOR ODDS
Will Smith (King Richard) -330
Benedict Cumberbatch (The Power of the Dog) +330
Andrew Garfield (tick, tick… BOOM!) +550
Denzel Washington (The Tragedy of Macbeth) +2000
Javier Bardem (Being the Ricardos) +3500
---
All five actors earned previous nominations for Best Actor, and Washington is the only one with a victory. Both Washington and Bardem previously won Oscars for in the Best Supporting Actor category, but Bardem seeks his first win as a Best Actor.
Will Smith -330
Will Smith has been shutout at the Oscars multiple times in the past, but he finally has the inside track to winning Best Actor for the first time this year playing the controversial father to tennis superstars Serena and Venus Williams. Smith earned nods for "Ali" in 2002 as boxing legend Muhammad Ali, and as a homeless single-father in the "The Pursuit of Happyness" in 2007.
The difference between this year's nomination and Smith's previous two nods are that neither "Ali" or "The Pursuit of Happyness" were nominated for Best Picture. Although "King Richard" earned a nomination in 2022, it's still a long shot at Best Picture at +2000 odds.
Smith began his long journey in show business as a hip-hop performer. He leveraged his fame as a rapper into his own sitcom, "The Fresh Prince of Bel-Air", but he's since developed into a bona fide movie star. One of his best performances — from the film adaption of "Six Degrees of Separation" — never earned him a nod, even though it's a seminal role and one of his best single pieces of work as a thespian.
Smith holds a wide edge over the chase pack at the 2022 Oscars as the betting favorite at -330 odds to win Best Actor.
Benedict Cumberbatch +330
Cumberbatch is the Michael Caine of his generation because it feels like he's in three films a year. The British actor been super busy ever since his first Best Actor nomination with the "The Imitation Game" in 2015 for his portrayal of tortured genius Alan Turing.
Cumberbatch earned one of 12 different nominations for "The Power of the Dog", which is the betting favorite to win Best Picture and Best Director by Jane Campion. Out of his fellow nominees, Cumberbatch has the closest shot at upsetting Smith in the Best Actor category.
Cumberbatch has undertaken numerous roles in his short career, but he rarely tries to repeat himself. In this potential award-winning performance, Cumberbatch plays a fearsome, alpha-male ranch owner in Montana during the 1920s. He even went full-on method during filming of Campion's western and didn't shower or bathe for weeks on end to stay in character.
If you're feeling frisky, you can fire away at Cumberbatch to upset Smith at +330 odds.
Andrew Garfield +550
Garfield is a British stage actor, but a large segment of the population only knows him for his role of Peter Parker in numerous Spider-Man films. Garfield earned his first nomination for Best Actor with "Hacksaw Ridge" in 2017. He added a second nod with "Tick, Tick… Boom!" — directed by Lin-Manuel Miranda ("Hamilton") — about how playwright Jonathan Larson struggled in his late 20s before he eventually wrote the massive hit "Rent".
Garfield gives a stunning performance as Larson, who is stuck waiting tables at the Moondance Diner in NYC while awaiting for his career to take off, but he's stricken with writer's block while rushing to complete a song for his long-waited original rock musical before his 30th birthday.
Garfield is +550 odds to win Best Actor, and he's within striking distance of an upset, but it's probably not going to happen with Cumberbatch and Smith ahead of him.
Denzel Washington +2000
I remember a year ago when a screenwriter friend sent me a text message saying, "Seriously, no joke. Denzel Washington is doing a Coen brothers movie about Shakespeare!" It's one of those things that makes you shake your head in bewilderment about Hollywood, but enter "The Tragedy of Macbeth."
Joel Coen wrote and directed a spartan version of Macbeth with Washington in the title role as Lord McBeth and Frances McDormand as Lady Macbeth. The black and white cinematography is haunting and gripping, but Washington is relentless with his tormented rendition of Macbeth.
Washington previously won Best Supporting Actor with "Glory" in 1990. He had seven nominations for Best Actor with a victory for "Training Day" in 2002. It's been two decades since his last win, but he's a long shot as Lord Macbeth at +2000 odds. You can watch "The Tragedy of Macbeth" via Apple+.
Javier Bardem +3500
Bardem earned his fourth-career nomination as Cuban-born musician and actor Ricky Ricardo in "Being the Ricardos". Bardem won Best Supporting Actor as the terrorizing hit man with a disturbing hair cut in "No Country for Old Men" in 2008. That iconic role (and hair cut!) has been tough to top, but Bardem took a huge gamble to play the philandering husband to Lucille Ball. "Being the Ricardos" captures a stressful week on the set of their hit sitcom "I Love Lucy".
Nicole Kidman is the massive favorite to win Best Actress at the 2022 Oscars as Ball, but Bardem is the moon shot here at +3500 odds to win Best Actor.
Check out OG's coverage and more betting information for the 2022 Oscars.