A seven-time Super Bowl champion is teaming up with three Oscar-winning actresses in a new film. Tom Brady has been retired for only a couple of weeks before the ex-quarterback found a new project as a film producer of a sports movie. Brady will produce and play himself in the upcoming film '80 for Brady' for Paramount that also stars Lily Tomlin, Jane Fonda, Rita Moreno, and Sally Field.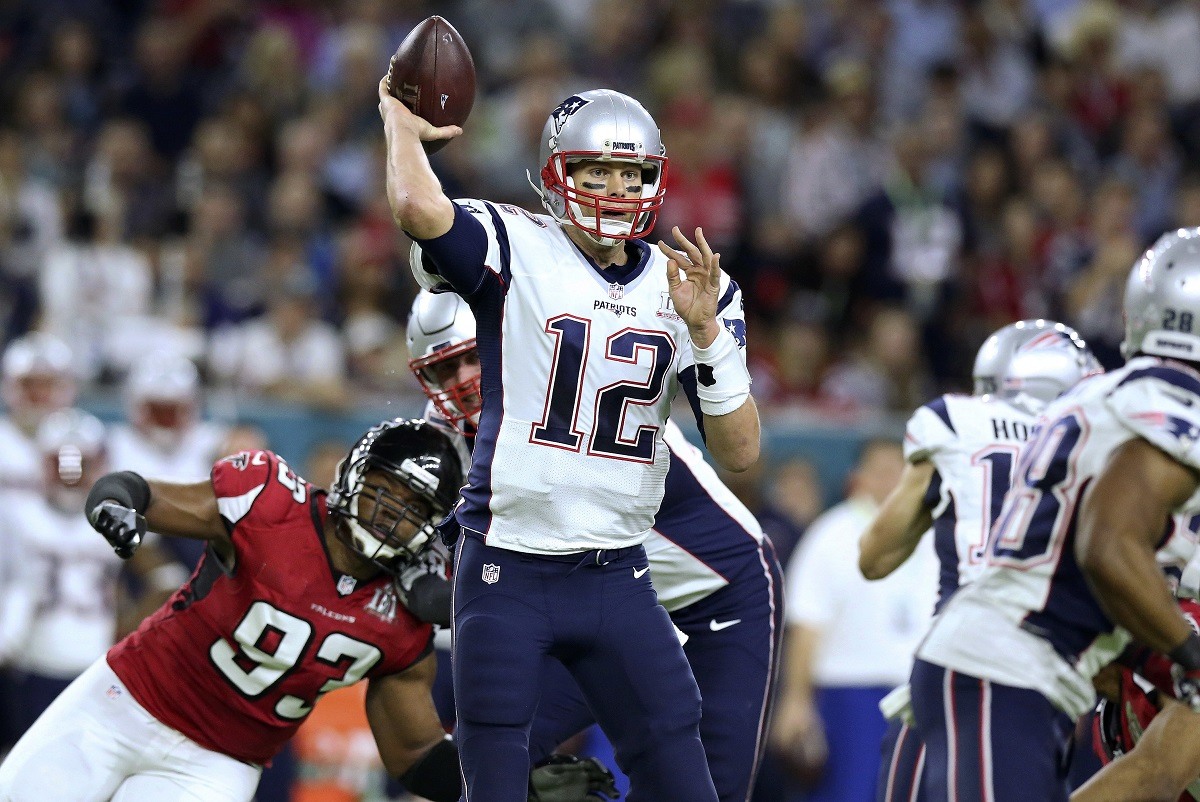 '80 for Brady' is produced and developed by Donna Gigliotti from Endeavor Content in conjunction with Brady's company 199 Productions. The new project from Brady is inspired by the true story of four lifelong New England Patriots fans who go on a road trip to watch their favorite football player in Super Bowl 51.
If you're a Patriots fan, then you're well aware of the epic comeback in Super Bowl 51 against the Atlanta Falcons. The Patriots trailed 28-3 at halftime, yet stormed back to win 34-28 and set a record for largest comeback in Super Bowl history. The Patriots shut out the Falcons in the second half, and Atlanta's defense imploded while giving up 31 unanswered points.
80 for Brady
Emily Halpern and Sarah Haskins made a name for themselves for co-writing the teen coming-of-age comedy 'Booksmart' from 2019. Halpern and Haskins penned the original draft, which is inspired by four friends who embark on a zany adventure and road trip to the Super Bowl.
NRG Stadium in Houston hosted Super Bowl 51. In the upcoming film, the quartet of ladies road trip from New England to Texas for an adventure of a lifetime.
The ensemble cast of '80 for Brady' includes four iconic actresses. Fields, Fonda, and Moreno previously won Oscars, while Tomlin had been nominated.
Kyle Marvin and Michael Covino penned an updated draft of the script. Marvin will direct the film and he co-wrote the final script with Covino, who is his executive producing partner. Marvin will appear in the upcoming Apple+ series 'We Crashed' about the rise and fall of WeWork, which also stars Jared Leto and Anne Hathaway.
Filming for the '80 for Brady' movie will begin the spring. Paramount did not specify a release date, but it's expected to debut in 2022.