The injuries continue to pile up and the nightmare continues for the Bronx Bombers. The New York Yankees put first baseman Luke Voit on the 10-day IL with an oblique strain, while Corey Kluber is out for at least two months with a shoulder injury.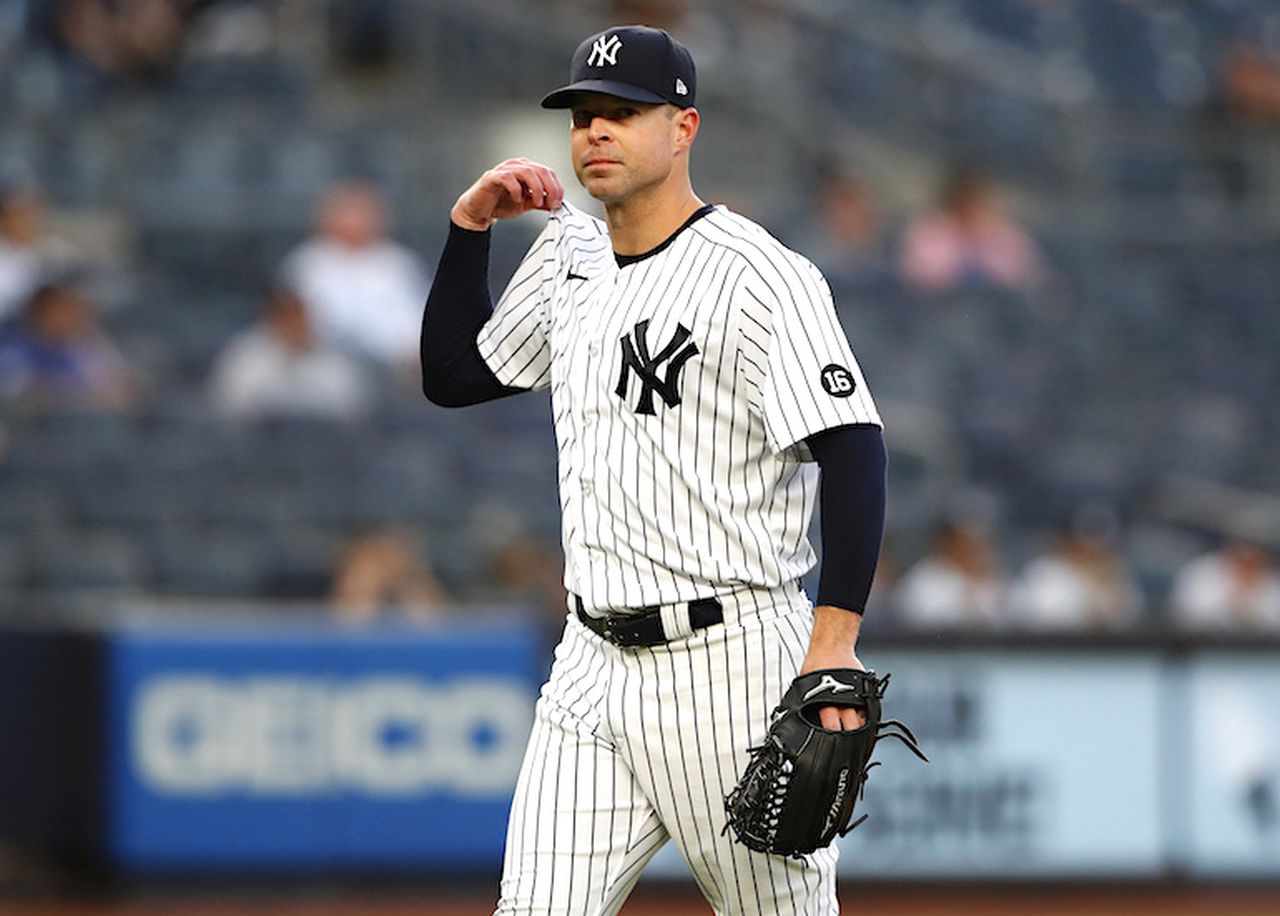 Kluber heads to the IL shortly after throwing a no-hitter against the Texas Rangers. No-hitters are usually a good omen for the Yankees, because they won a World Series seven times in the same year one of their pitchers tossed a no-no. If the Yankees expect to win the 2021 World Series, they'll have to rely on their backups and farm system to fill in for anyone with an injury.
---
Bronx ER: Yankees Injury List
| | | |
| --- | --- | --- |
| Aaron Hicks | CF | Wrist |
| Giancarlo Stanton | DH | Quad |
| Corey Kluber | P | Shoulder |
| Zach Britton | P | Elbow Chips |
| Luis Severino | P | Elbow |
| Darren O'Day | P | Shoulder |
| Ryan LaMarre | CF | Hamstring |
---
The Yankees also survived a COVID-19 outbreak that inflicted most of their coaching staff, minus manager Aaron Boone. Luckily only one player, starting shortstop Gleyber Torres, was infected. An asymptomatic Torres missed a week of action before returning to the lineup.
The good news for the Yankees is that they expect to have designated hitter Giancarlo Stanton return after a 10-day stint on the IL. Stanton spent the last two weeks nursing a quad injury, but the Yankees are thrilled to have their slugger back in the lineup.
The Yankees are still the second-highest favorite on the MLB futures board at +700 odds over at the Circa Sportsbook in Las Vegas.
Voit hurt — again
An MRI revealed a Grade 2 oblique muscle strain. The Yankees assigned Voit to the 10-day IL, but he could miss more time with the unfortunate injury. Those oblique strains are tricky injuries. Both Aaron Judge and Giancarlo Stanton missed time in the last few seasons with oblique issues.
"With all Luke's been through just to get back, he had such success with the knee, to have a setback to land him on the IL, he's very frustrated," said Boone. "Hopefully it's not something that keeps him down too long."
In spring training, Voit partially tore the meniscus in his left knee. He underwent surgery, missing the rest of spring training and 34 games at the start of the season.
Since his return, Voit struggled to find his swing with just one home run and 3 RBI. Voit's slashline in 12 games was an unimpressive .182/.280/.250. With Voit down, Boone will rotate the versatile DJ LeMahieu at first base with Mile Ford and Miguel Andujar.
"We'll kind of piece it together," added Boone. "Put our best foot forward to try to win games every day."
Since joining the Yankees in 2018, Voit had bad luck with multiple trips to the IL. Voit had a serious core injury and missed 44 games in 2019. The Yankees caught a glimpse of what a healthy Voit can accomplish. A slimmed-down Voit led the majors in home runs last season. He took home the honor as the "Pandemic Home Run Champ" with 22 dingers during an abbreviated 60-game season.
Good times, bad times for Kluber
In Kluber's first start after his historic no-hitter, he suffered shoulder tightness and lasted just three innings against the Toronto Blue Jays.
"When I started getting loose for the game in the outfield, I didn't really feel I could get the arm going, felt kind of heavy," explained Kluber.
An MRI revealed Kluber has a subscapularis strain injury in his right shoulder, so the Yankees will shut him down for four weeks before he begins four weeks of rehab.
The Yankees knew they were gambling on Kluber when they signed the two-time Cy Young winner for a modest deal worth $11 million. The 35-year old missed most of the 2019 season after a line drive comebacker fractured his right arm. Kluber appeared in just one inning of the 2020 season with the Texas Rangers due to a torn teres major muscle injury.
Kluber had a shaky start to the season, but looked good in May. He's 4-3 with a 3.04 ERA and 1.20 WHIP in 10 starts this season. With Kluber out for at least two months, the Yankees could move prospect Deivi García up from Triple-A. However, Garcia struggled with the Scranton Rail Riders and his ERA ballooned to 5.17.
In the meantime, Michael King could fill in for Kluber in the rotation until the Yankees figure out this most recent bad beat.
There were offseason rumors that the Yankees were interested in acquiring Luis Castillo in a trade with the Cincinnati Reds. The Yankees lost interest after Castillo's slow start with a 1-7 record, 7.61 ERA, and 1.796 WHIP. Now, however, if the Yankees get desperate, general manager Brian Cashman could give the Reds a call.