Beneil Dariush suffered a broken fibula in training this week, forcing him to withdraw from a planned main event encounter with Islam Makhachev at UFC Fight Night 202 on Saturday.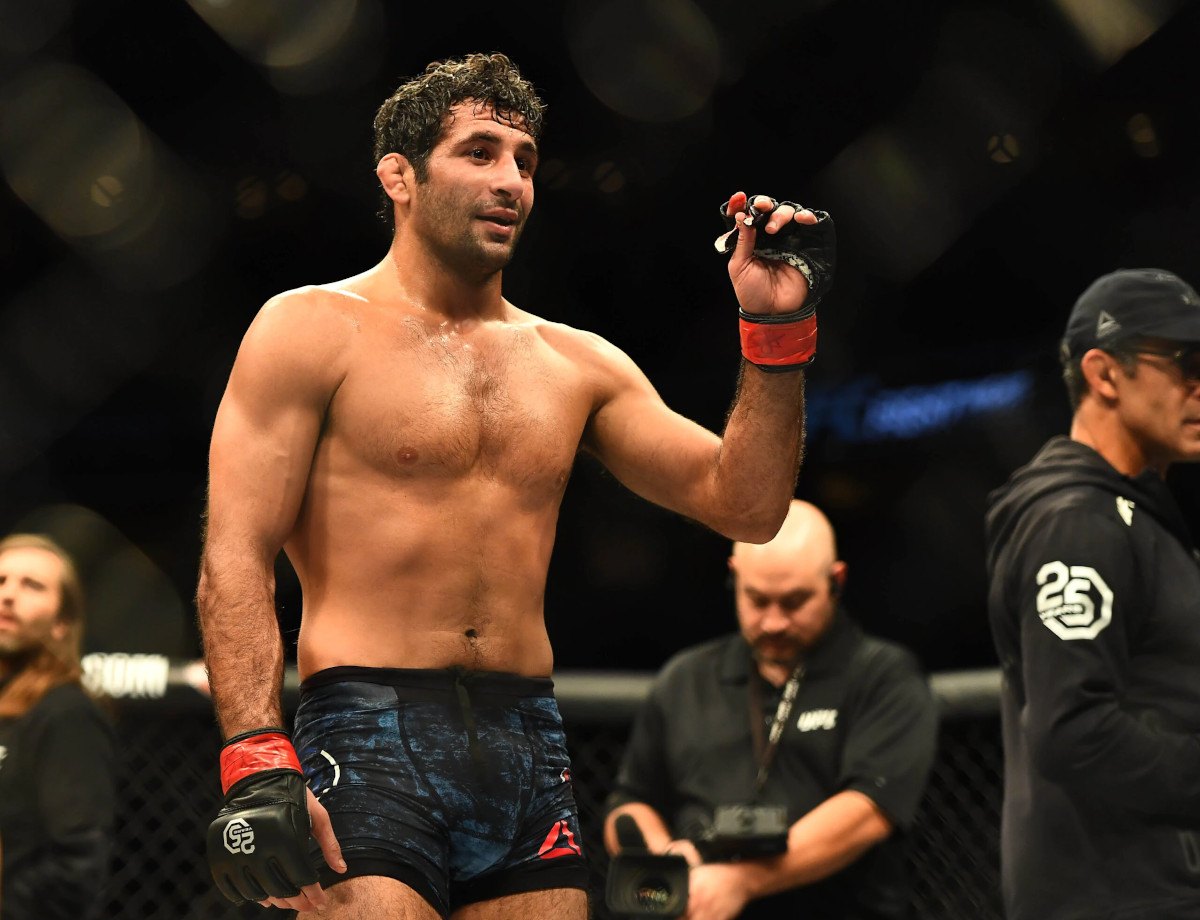 The lightweight contender broke his fibula when he caught his foot in the mat while taking his partner to the ground during a light sparring session.
Green takes fight on short notice after UFC 271 win
Dariush (21-4-1) may need surgery, though he has not yet determined an exact medical plan.
"I was heartbroken for Beneil," manager Ali Abdelaziz told ESPN. "He worked his ass off for this fight."
Dariush currently ranks as the No. 3 contender in the UFC's lightweight division, with Makhachev (21-1) at No. 4.
Unranked Bobby Green (29-12-1) has stepped up to take the fight on short notice. He is coming off a win at UFC 271 against Nasrat Haqparast.
"All respect to Bobby Green's team for stepping up and taking such a tough fight," Abdelaziz said. "Nothing but respect for him."
Paul, Schwarzenegger presenting Slap Fighting Championship
YouTuber Logan Paul and former California governor Arnold Schwarzenegger have announced that they will team up to present the Slap Fighting Championship in Columbus, Ohio on March 5.
The pair made the announcement on Paul's podcast.
"I love the idea that two guys could just stand across from each other and just slap each other and see who falls down first," Paul told USA Today Sports. "It's hilarious to me."
While slap fighting may seem farcical, it has generated significant social media exposure over the past few years. One YouTube compilation of knockouts by Russian slap fighter Vasily Kamotsky has achieved 50 million views.
This event, which will take place at the Arnold Schwarzenegger Sports Festival, will be available via streaming on Fanmio.com, as well as Paul's YouTube channel.
"The goal is to get maximum exposure for the sport and what we're doing," Fanmio CEO Solomon Engel told USA Today Sports.
Triller buys into bare knuckle fighting
Slap fighting isn't the only offbeat martial art gaining traction in the United States. Triller, the company that has hosted a variety of pay-per-views including boxing exhibitions such as Mike Tyson vs. Roy Jones Jr., has now purchased a majority stake in Bare Knuckle FC.
To be fair, bare-knuckle boxing isn't nearly as obscure as slap fighting. The sport is now legal in 14 states. Bare Knuckle FC began running shows in 2018, the first time legal bare-knuckle boxing took place in the United States since the late 1800s.
"We got to a point where we're pretty well accepted among the combat sports community right now, and we needed to make a partnership that was going to take us to the next level," Bare Knuckle FC founder David Feldman said on The MMA Hour. "Nothing is really going to change in the operations of Bare Knuckle Fighting Championship. We're now just going to have more assets, more resources, and more possibilities."